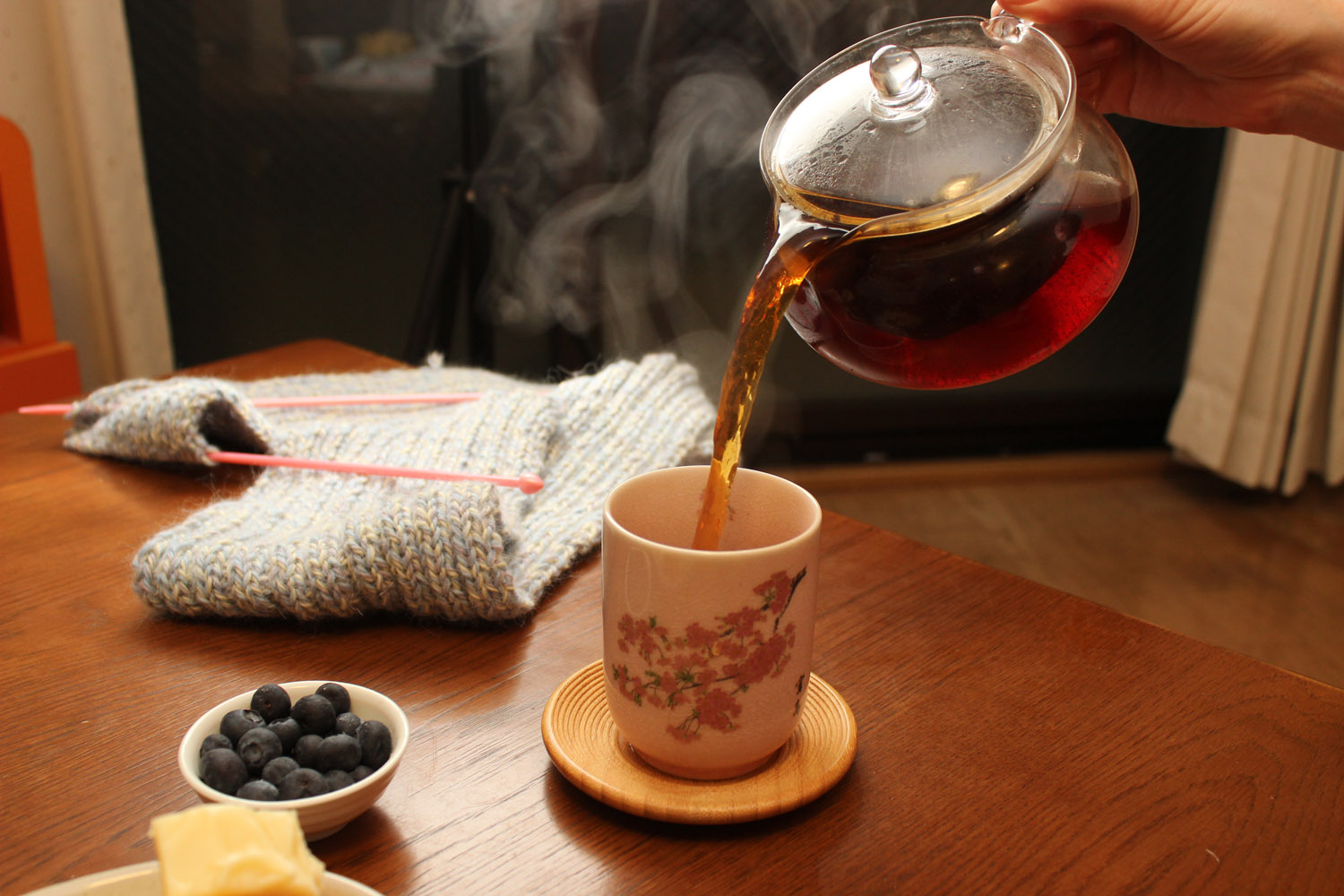 I've said it before and I still mean it: When you're trying to save money, luxuries have to come first. It's not just possible to enjoy a little luxury while sticking to your budget; it's absolutely essential. If life has no space for a bit of pleasure now and then, what on earth are you budgeting for?
There's good news for your bank account, though. When it comes to enjoying a luxury, the thing itself is only part of the package. The main point is the quality of the experience. And the good thing about that is that it means you can have a whole lot of indulgence without spending very much. One happy little low-cost luxury enjoyed in Australian homes, schools and workplaces is morning and afternoon tea.
Japan understood the importance of teatime very well, changing the brew from hot matcha or oolong in winter to cold green or barley tea in summer, enjoyed with a variety of sweet or salted snacks. China and Hong Kong enjoy formal and informal teatimes, including yum cha, the ultimate tea break. South Americans sip volcanic mate, while India and the U.K. both enjoy their morning and afternoon tiffin with savouries and sweets (hence the Australian and New Zealander taste for the experience). Whenever you enjoy it and whatever you call it, when it comes to luxury on a budget, teatime is right up there with foot massages for pleasure and value for money.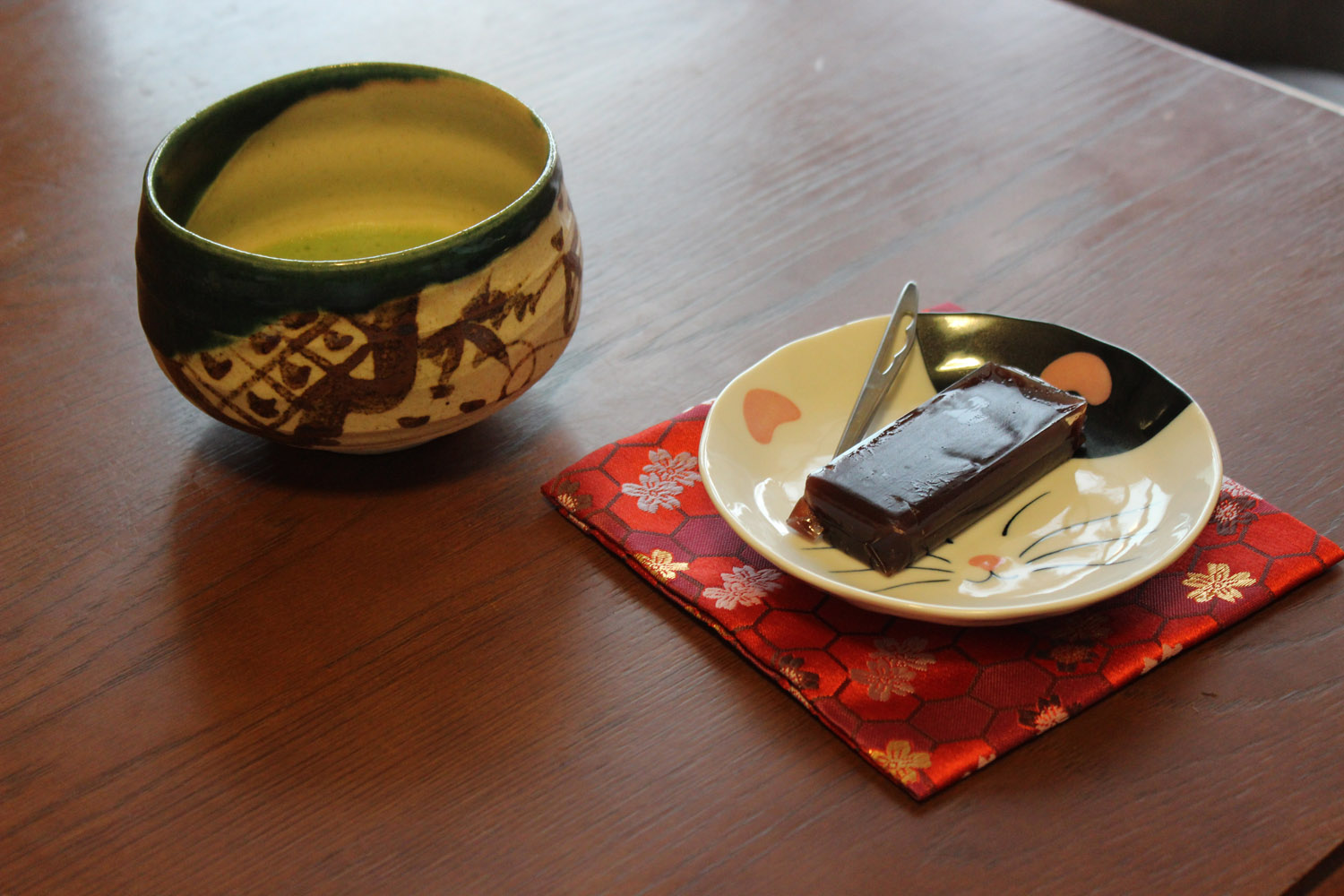 Being Australian, Kin and I have always enjoyed our morning and afternoon teas, but we only started making an event of it during our first Japanese winter. Maybe being indoors so much caused us to try and make it a richer experience or maybe the frozen landscape so far from home caused us to invoke the spirits of our ancestors with their tin teapots, fruitcake, scones and blessed, blessed heat. Whatever our reason for starting, we kept it going all through that winter and now, two years later, we still haven't stopped. No matter how busy or wretched the day, we always come together in the afternoon to enjoy a little oasis of peace and pleasant sensations.
Remember that word, please! PEACE is the point to your afternoon tea. This is an everyday event, so it's not supposed to cause you any stress or problems. With peace in mind, here are a couple of my simplest, most reliable recipes for teatime treats:
(All measures are Australian and metric. I'll include a conversion chart on the site soon, but for now, look them up here.)
Banana Bread
The simplest thing to make in the entire universe. I'm not even kidding; I have left entire ingredients out of this recipe before, and it still keeps coming up edible.
3 tbsp olive oil (or other vegetable oil)                                          – 2 cups self raising flour
2/3 cup sugar                                                                                                          – 3 eggs
¼ tsp bicarbonate of soda (baking soda)                                         – ½ tsp salt
4 large or 5-6 small mashed bananas
Preheat oven to 180 C. Grease loaf tin and set aside.
In a mixing bowl, beat sugar, oil and eggs together until light and fluffy. Beat in bananas (if you're using an electric mixer, you don't even have to mash them, just dump them in one at a time and let the mixer squoosh them). Sift dry ingredients into the bowl and mix well. It should still be pretty liquid at this stage.
Pour mixture into tin and place in oven. Bake for about an hour; shorter if you like things heavy and moist, longer if you like them fluffy and light. Simple! Slice and eat hot, cold, toasted with honey or however you prefer.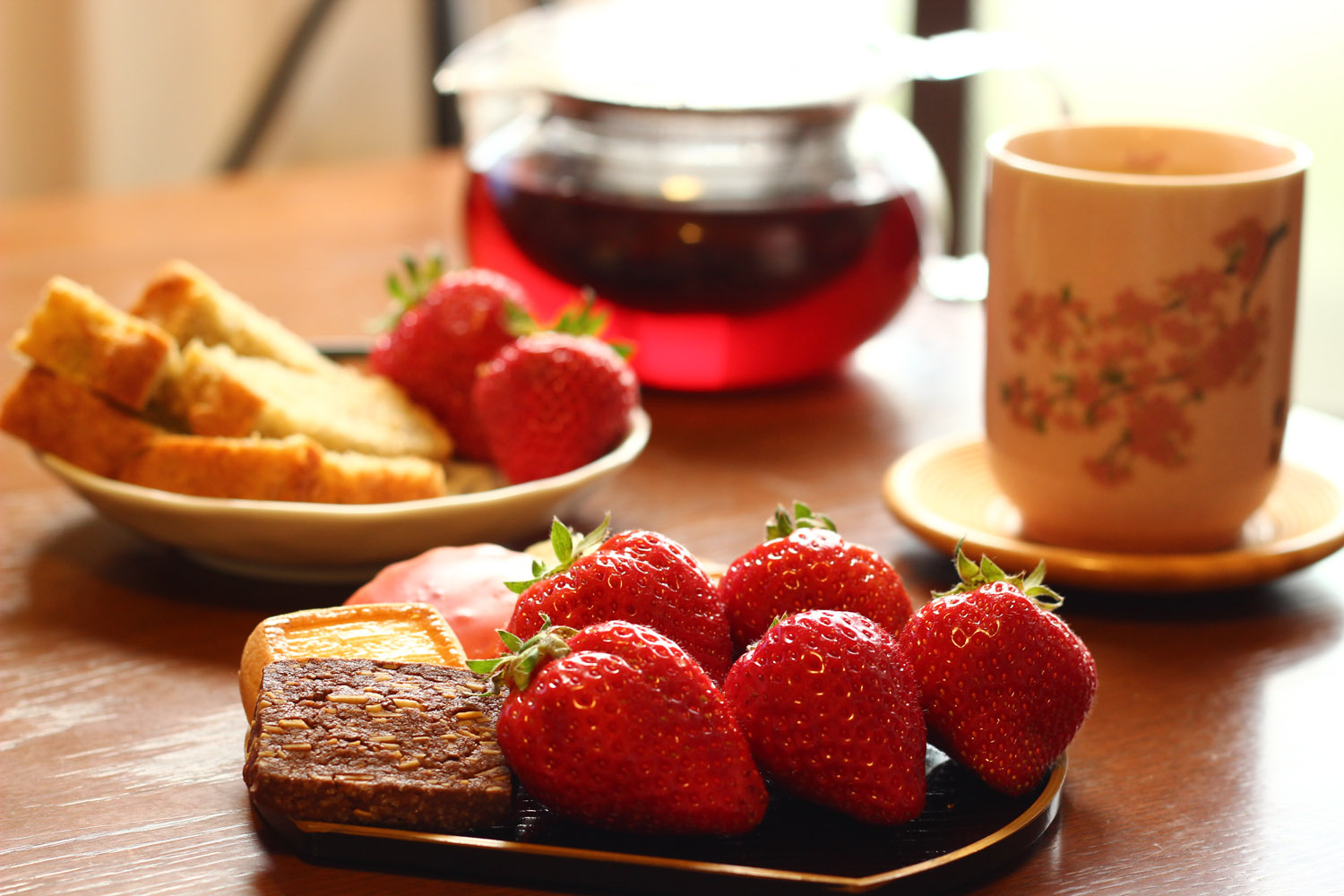 Butter cake with passionfruit icing
Up until Japan, I baked my cakes in regular, round cake tin. Nagahama, however, had never heard of such a thing, so I wound up instead having to buy two tiny loaf tins and bake two tiny cakes …. which has turned out to be the best thing ever. I now get one cake to eat and another to freeze for the next time I fancy cake and don't feel like baking (and sometimes when a woman needs cake, she needs it right away!) Other advantages are that small cakes get eaten quickly, even if you don't have any visitors for a few days and they also make portion control much easier. Kin could happily eat an entire meal of cake, so he likes the small ones; for some reason, it's much easier to cut yourself a small slice of a small cake than it is to cut a small slice from a large cake.
Butter cake (Margaret Fulton):  
125g butter (half a block)                                                                 – 2 cups self raising flour
¾ cup caster sugar                                                                              – 2 eggs
1 tsp vanilla                                                                                             – ¾ cup milk
Pinch salt
Preheat oven to 180 C. Grease your cake tin/s and set aside.
Cream butter with vanilla and sugar until it looks white and fluffy. Beat in eggs, one at a time until thoroughly combined. Sift flour and salt together three times and fold into mixture alternately with milk, using a spatula or wooden spoon.
(I regularly skip this careful sifting and the cake still turns out pretty good, so if you're in a hurry, just stir it up and go)
Dollop mixture into tin/s and place in oven. Bake for 30 minutes (twenty-five, if using two pans).
Icing:                    
1 cup icing sugar                                                                                          – 1 tbsp melted butter
2-3 tbsp passionfruit pulp
Makes enough for one of the little loaf-cakes, so if you've made a big cake, double up.
Using a spatula or a bread and butter knife, mix the lot together in a bowl, then spread it on top of the cooled cake. Too simple! I also often replace the passionfruit with whatever citrus is handy; use a few tbsp of the juice and grate up a few teaspoonsful of zest to mix through as well.
Sultana scones
Slightly more tricky here: If you want these guys at their best, you actually have to cook them at teatime. Scones are a teatime staple for a reason, though; they're cheap, quick, pretty easy and bloody awesome. I like plain scones with jam and cream, but Nagahama sometimes had trouble providing these, so sultana ones with butter were a good mainstay.
60g chilled, chopped butter                                                                 – 2 cups self-raising flour
½ cup sultanas                                                                                        – ½ cup milk
1/3 cup sugar
Preheat oven to 200 C. Grease a baking tray or dust it with plain flour and set aside.
Sift flour into a bowl and then rub in the butter with your fingers until it looks like fine breadcrumbs. Give the bowl a thump on your benchtop every now and then, to bring the big lumps to the surface. Stir in the sultanas. Make a well in the centre of your mixture and very slowly pour in the milk, stirring quickly with a butter knife until you have a dough. You may not need all of it, so watch out; if your mixture gets too sticky, you'll have to dust it with a bit more flour.
This next step is where all recipe book authors turn out to be filthy liars. They will now tell you to turn the dough out onto a lightly floured surface and knead it until smooth. Do NOT do this, unless you enjoy eating grey, tasteless lumps. Instead, gather the dough gently into a ball, turn it out onto the lightly floured surface and then carefully fold and press it a couple of times until it looks like it's fairly well combined. You may only need to do this two or three times and remember to be gentle!
Roll the dough out until it's about two cm thick. Use a biscuit cutter or the top of a small water glass to cut scones from the dough (probably 16-17 of them). Place on the tray about 1cm apart and brush them with a little milk. Bake them for about ten minutes or until they sound hollow when you tap them on the bottom. Serve hot, with butter!
Even at 1/3 cup, these scones aren't super sweet; I'll add more or less sugar depending on how we feel. If they turn out to not be sweet enough for you, these scones are lovely with some honey or stewed blueberries.
Morning and afternoon tea are small, light meals, with the main focus being your chosen drink, rather than food. On working days, our afternoon tea is as simple as coffee for Kin and a pot of tea for me, with some little treat like a slice of cake or some good fruit or mochi. On non-working days we become a little more elaborate and along with our sweets, we also enjoy things like olives, devilled eggs, little sandwiches and other small, savoury items. The point isn't the food, it's the event; a period of stillness, pleasant sensations and happiness in solitude or in good company. Stuffing yourself with half a cake is no luxury at all; but slice of it with afternoon tea is an experience to savour.
Tea's up!
Gem
XX