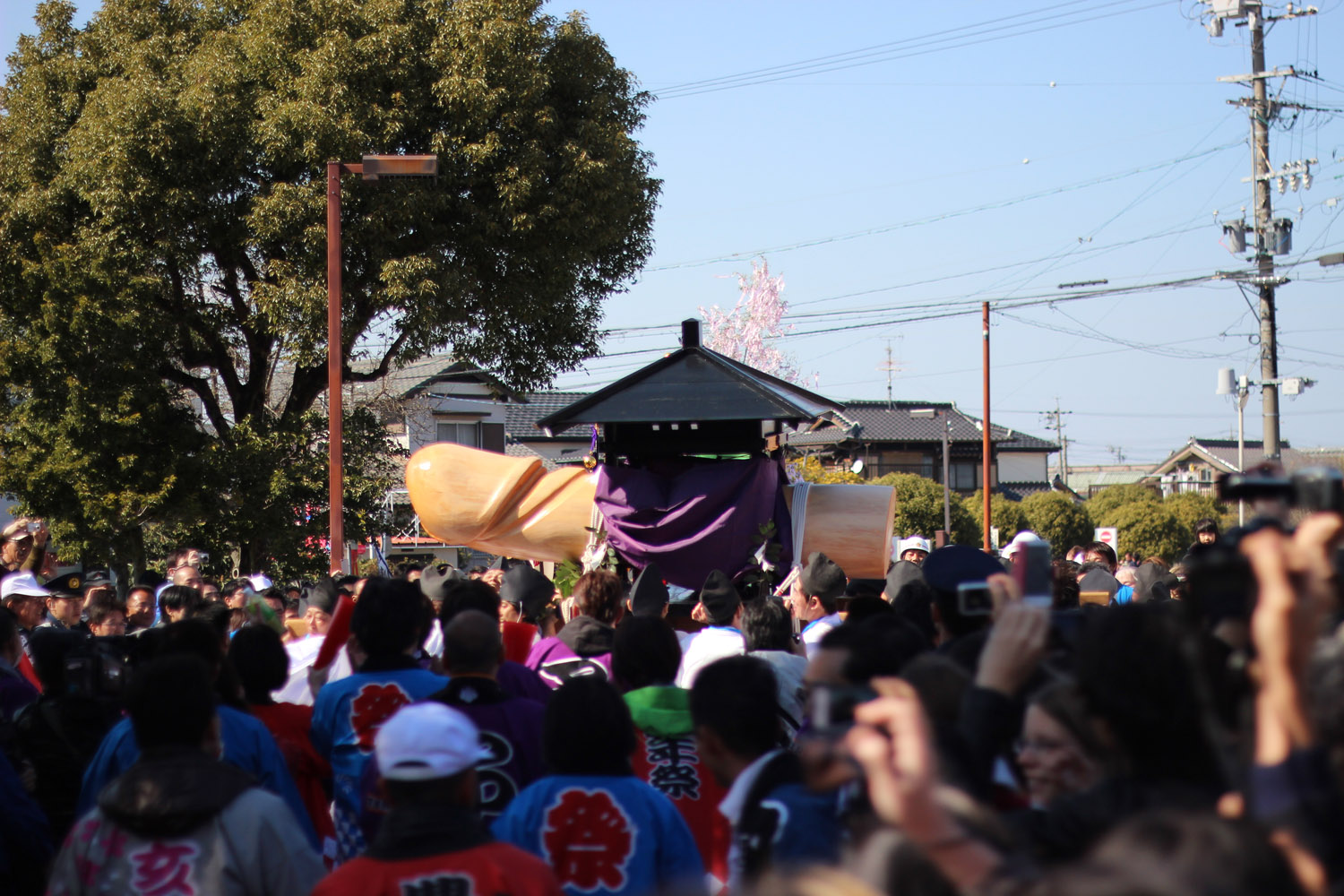 Yes, that is exactly what it looks like. A 2.5 metre, 250 kg, giant, wooden wang.
It's amazing, isn't it, that when something's on your mind, it just seems to keep cropping up? This week, from the new run of "Please do not expose yourself to other commuters," signs on the train to an unexpected linguistic discussion (that resulted in three people chanting "dickbread dickbread, dickbread" in Portuguese for almost seven minutes), the universe just keeps coming up bellends.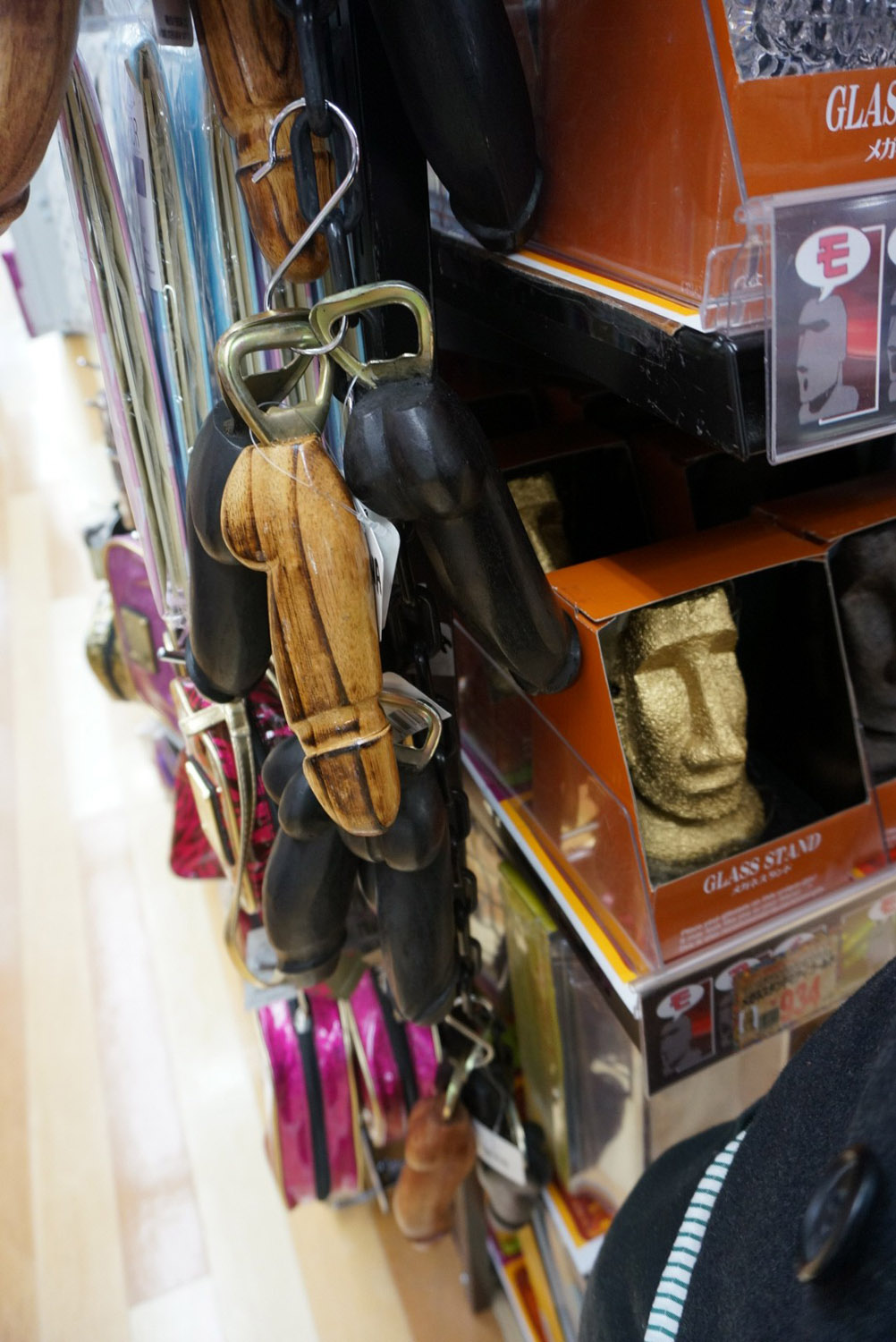 Today's post, believe it or not, has a religious theme.  I give you:
Dongs of Praise
Komaki's spring fertility festival is one of the internet's favourite spiritual events. I'm guessing you can see why.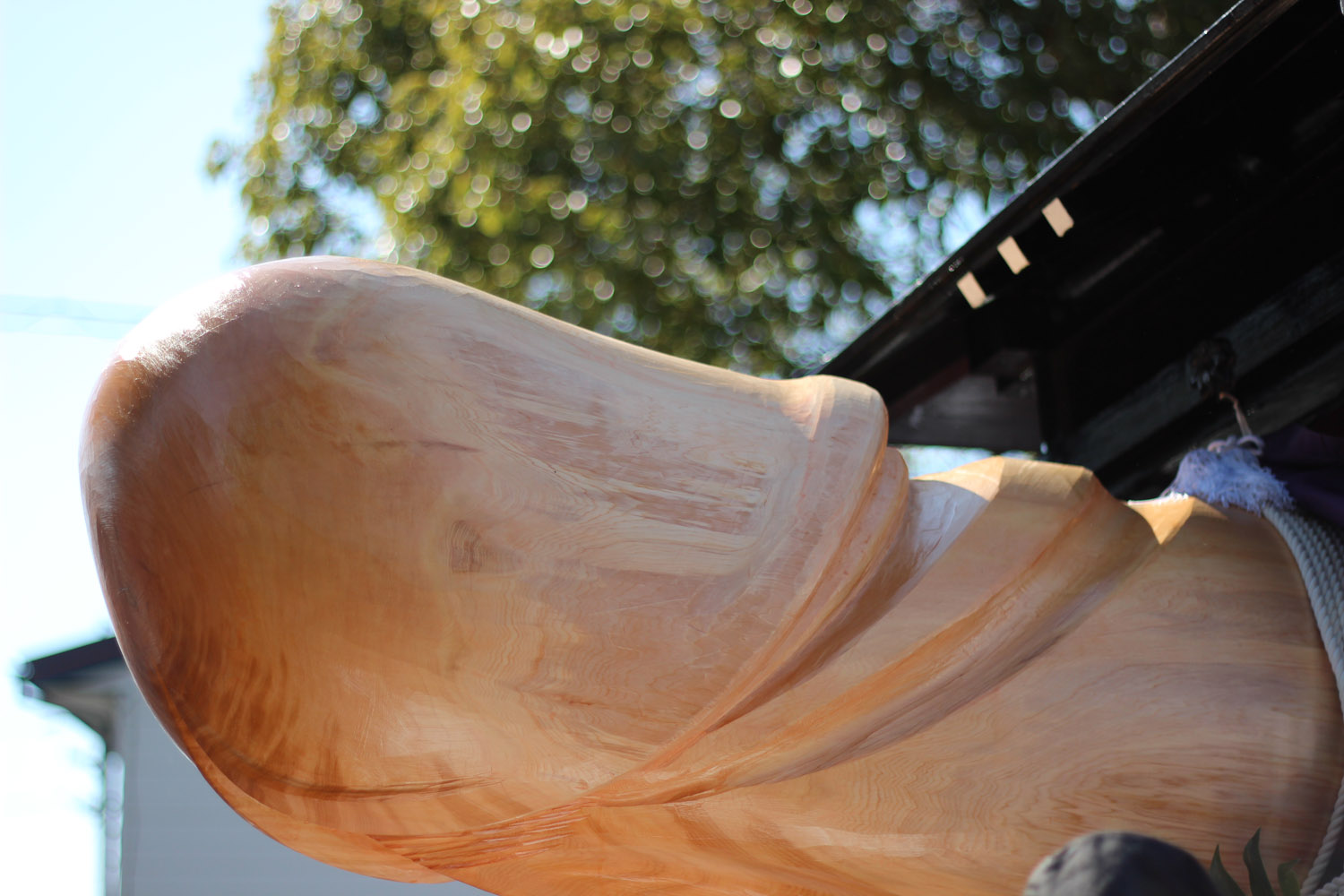 The festival is actually called Hounen-sai or Hounen Matsuri, but people usually just call it the Penis Festival. Again, I'm guessing you can understand.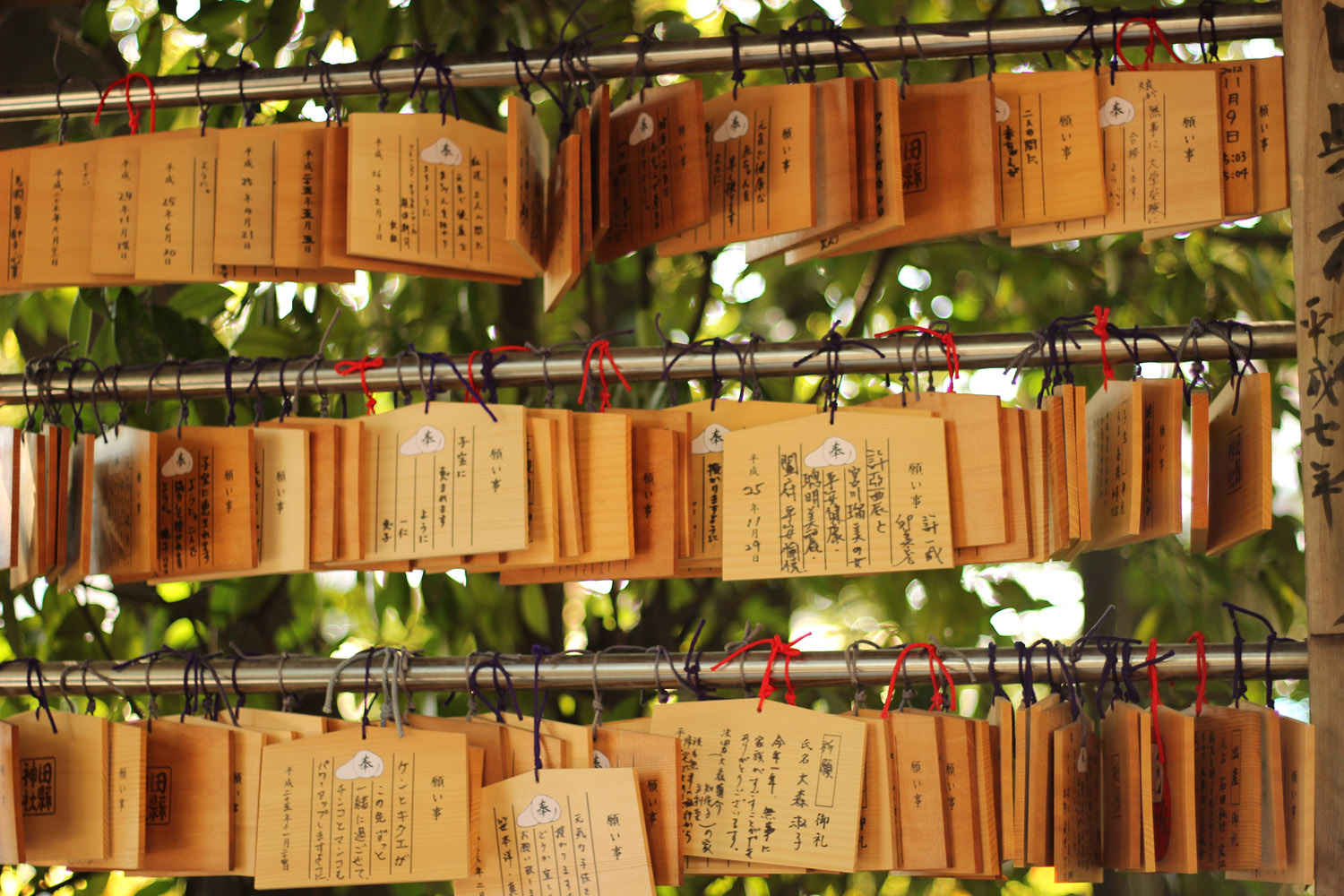 Although a lot happens at this festival (like dancing, rice-cake throwing and traditional music) the main event is the rowdy procession bearing a giant carved phallus to its new home in Tagata Jinja, the old home of Tamahime who, along with her children, developed the area during the Yamato period. Tamahime, like many ladies of the time, did not live with her husband, but rather received him as a regular visitor in her home and… I think you're beginning to perceive the oh-so-subtle symbolism of the festival.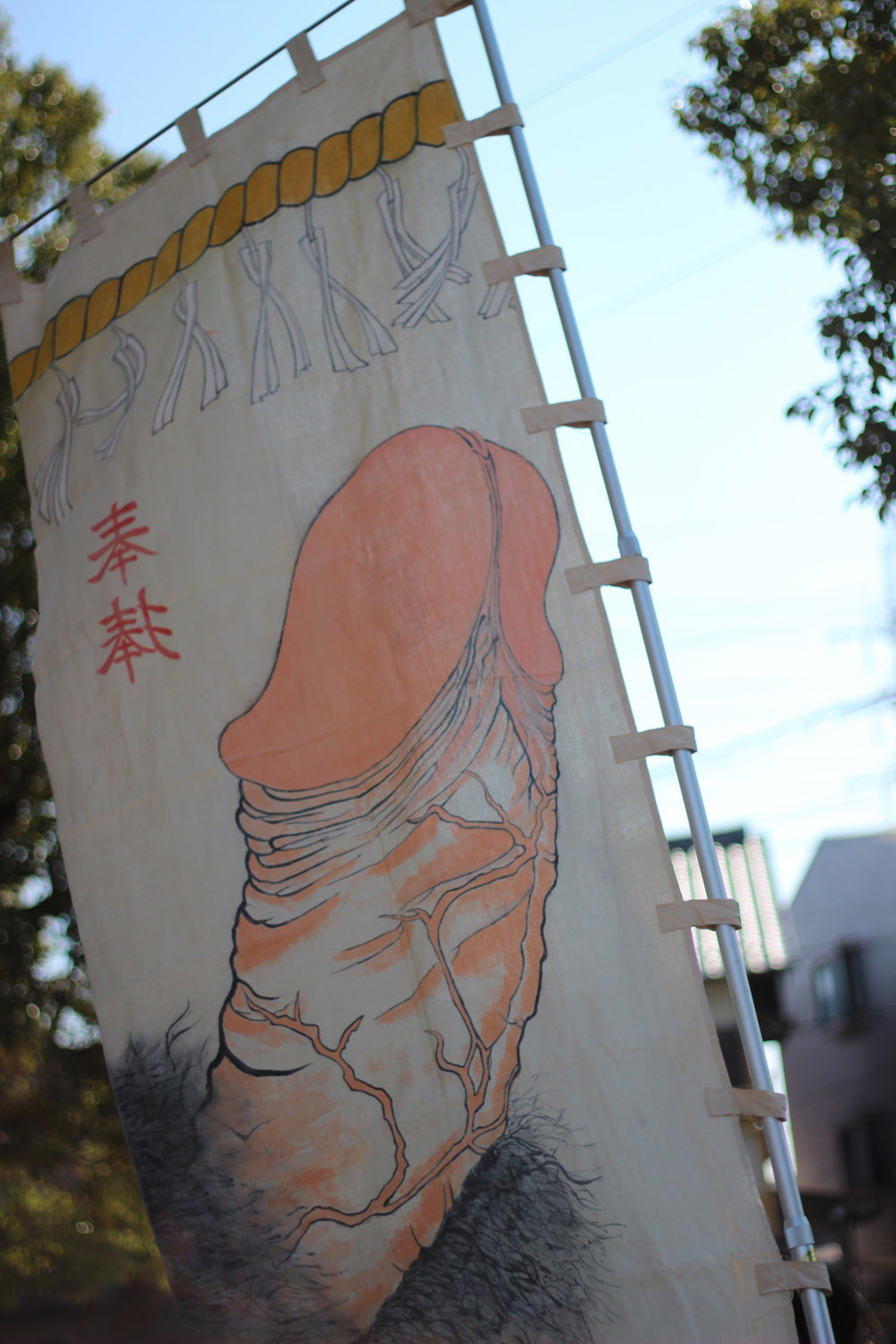 In the old days, the giant penis was actually attached to the crotch of a straw samurai, borne along by the inebriated procession, which seems a lot more graphic to me. These days, it's modestly snuggled into a portable shrine, but is much, much bigger, meaning the bearers have to struggle along with around four hundred kilos of weight on their shoulders. And not just calmly hauling the thing either, but actually bouncing, spinning and waving it around to the cheers of the intoxicated crowd. Needless to say, the bearers need to put away even more sake than the spectators to manage this feat.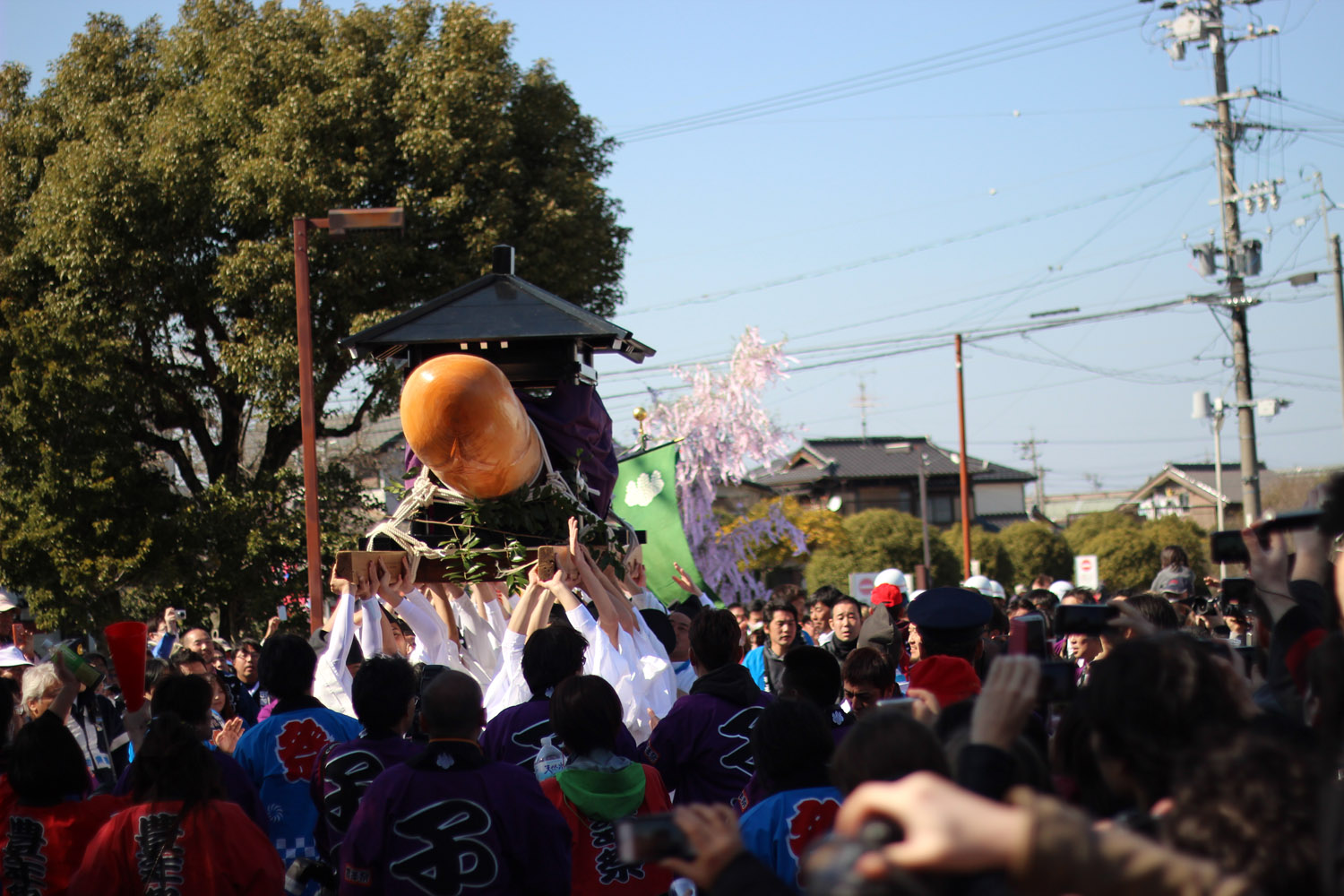 At Tagata Jinja, the penis is installed in the place of honour, while last year's model is auctioned off to local householders and businesses. (And can I just mention that this is the best tradition ever? Just think, in the living rooms and public spaces of literally hundreds of normal-seeming Aichi homes and shops lurk enormous, metres-long, polished, hardwood wangs. Hundreds. Whenever you feel sad, or start believing the world is empty of magic, just remember that.)

The long history of the shrine is why, I think you sometimes hear painfully sincere foreigners speaking earnestly about the real meaning of the festival, which is not waving genitals around on sticks, but is instead a solemn veneration of the divine generative and restorative properties of the earth and season.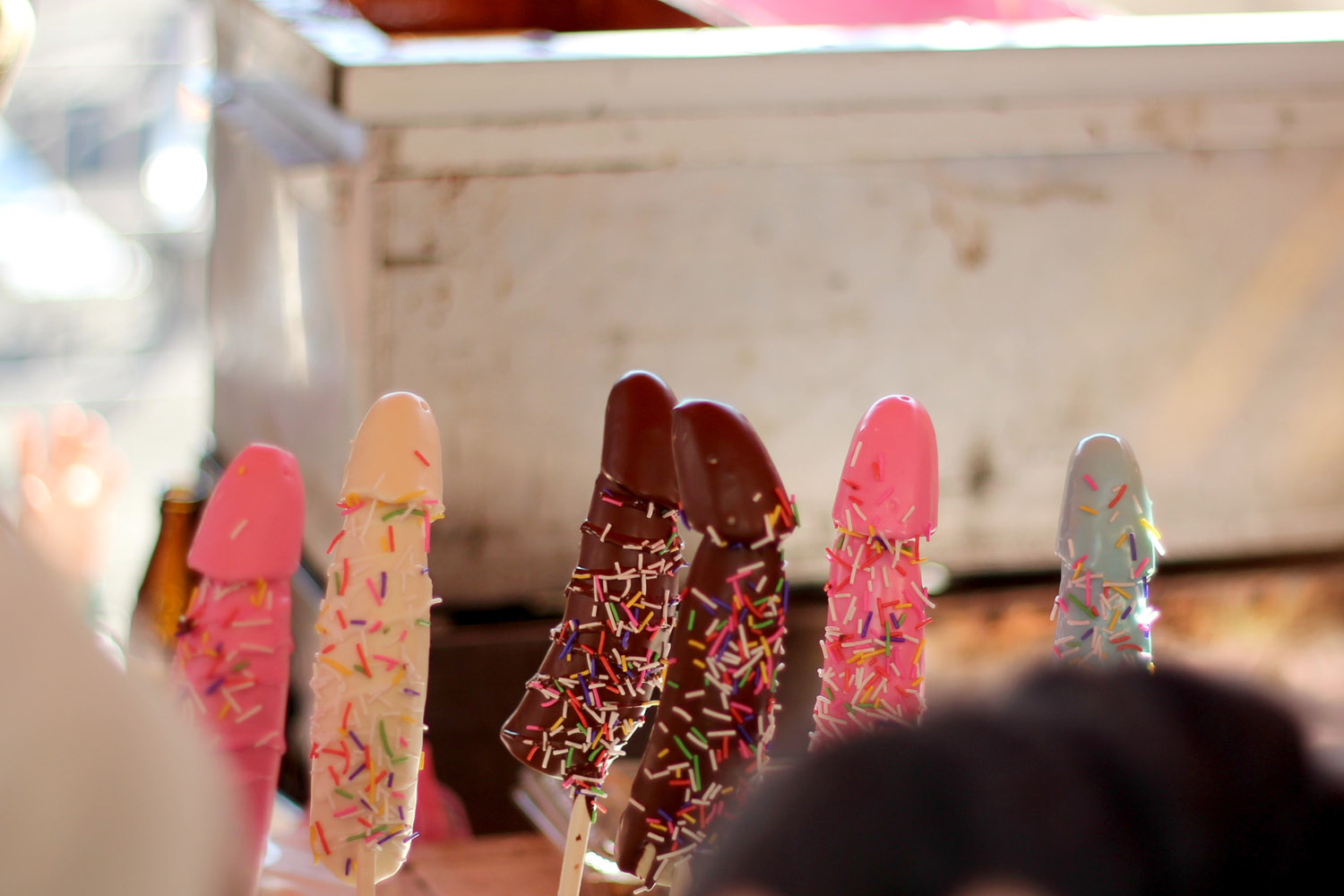 Uh huh.
I think that modern city dwellers need to understand that olden-day rurals enjoyed a good metaphor as much as anyone; and enjoyed a dirty joke even more! Ensuring the blessedness of the sacred earth is important to a community making its living from the soil, it's true. But if you can manage your religious observations while drunk and waving a willy on a stick, so much the better. If the shrines wanted to encourage solemnity of worship, they wouldn't hand out unlimited free sake and dick-whistles. The locals have been enjoying the joke for 1500 years. You can enjoy it too.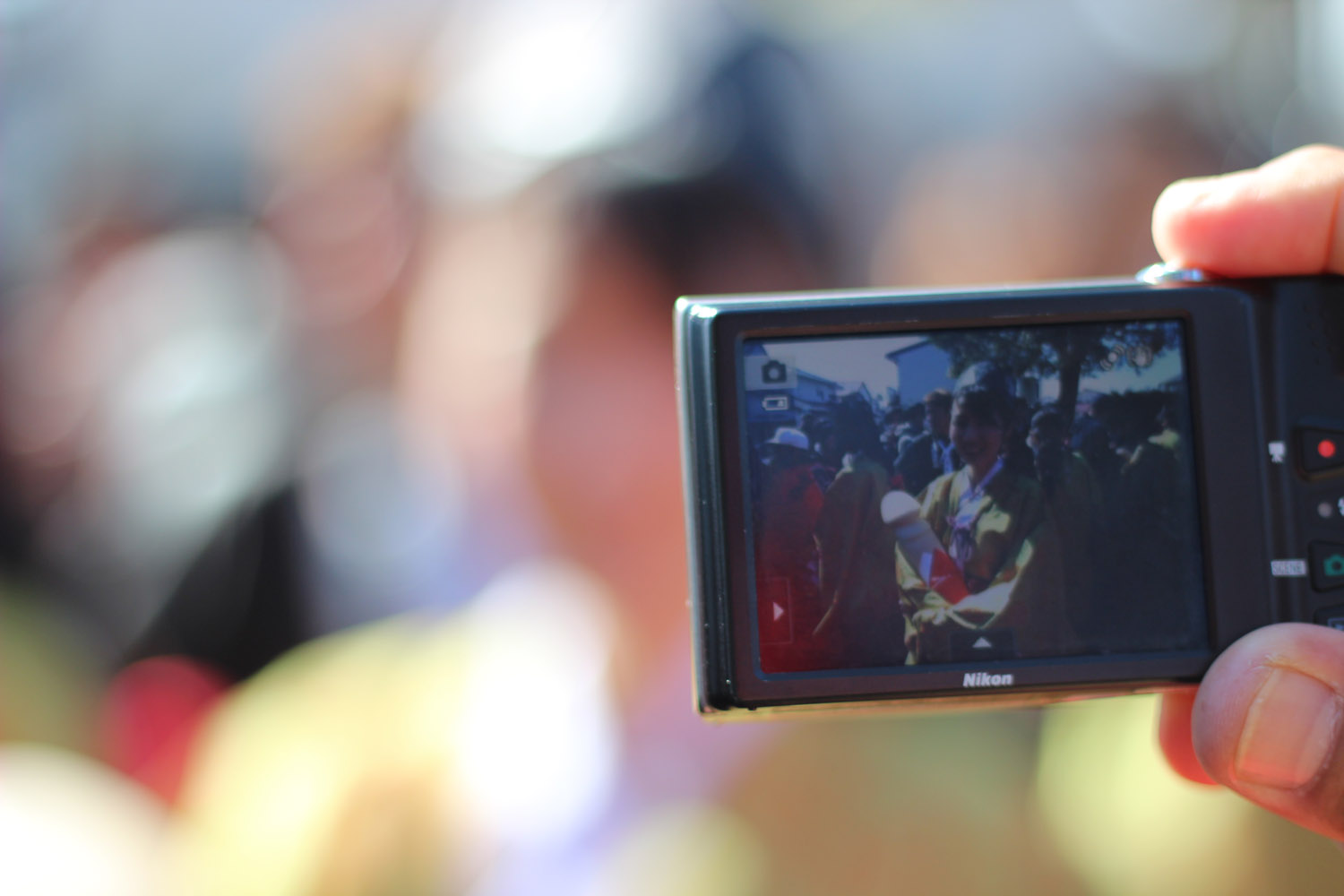 Kin and I were actually pretty sober for this year's festival, despite the best efforts of the shrine volunteers to fix that state. After a quick wander around the food stalls (selling a variety of phallic snacks) we made our way with Dudebro and Granita to join the throng of spectators waiting for the giant wang to wind by. The three of them found an okay spot by the  road (the best thing about this festival is that, unlike many others, the procession is so long that everyone who wants to see the event gets a chance to) while I wound up on the other side, near the most horrible old lady I've ever met.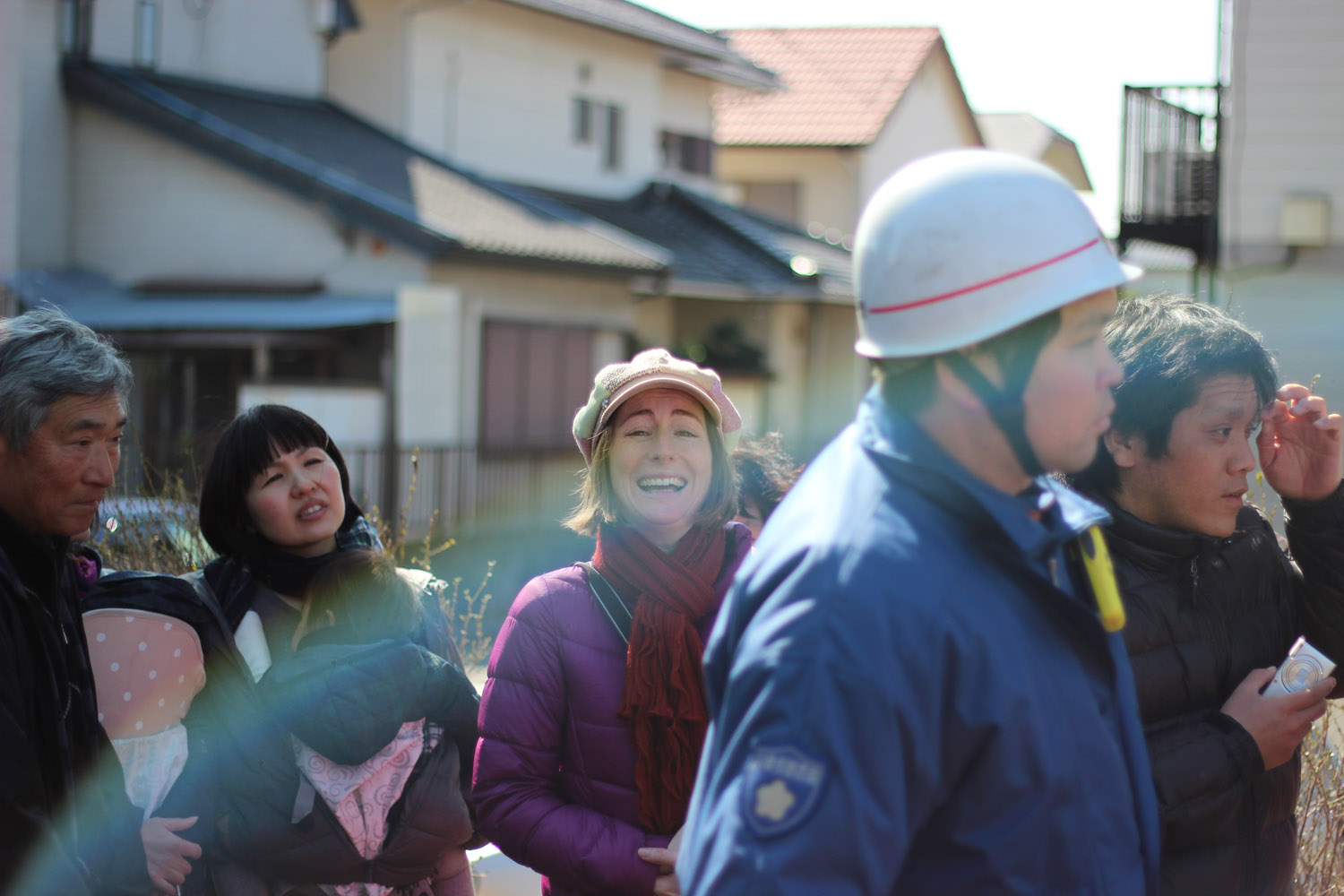 Seriously, she was great; she made her way to the front of the crowd by leaving a trail of the most horrible carnage behind her.  I only became aware of her after she inserted one ancient and extremely pointy elbow underneath my floating rib while doing the same to the gentleman on her other side. When both of us yelled and turned slightly away from the injury, the old buzzard had enough room to reach the sake cart, snatch two cups and scurry away.  I was keeping an eye out for her after that, so I got to watch her repeat that action many, many more times.
The procession was the usual wonderful spectacle of graphic banners, men in silly hats, and penises, both large and…. well, still pretty large actually.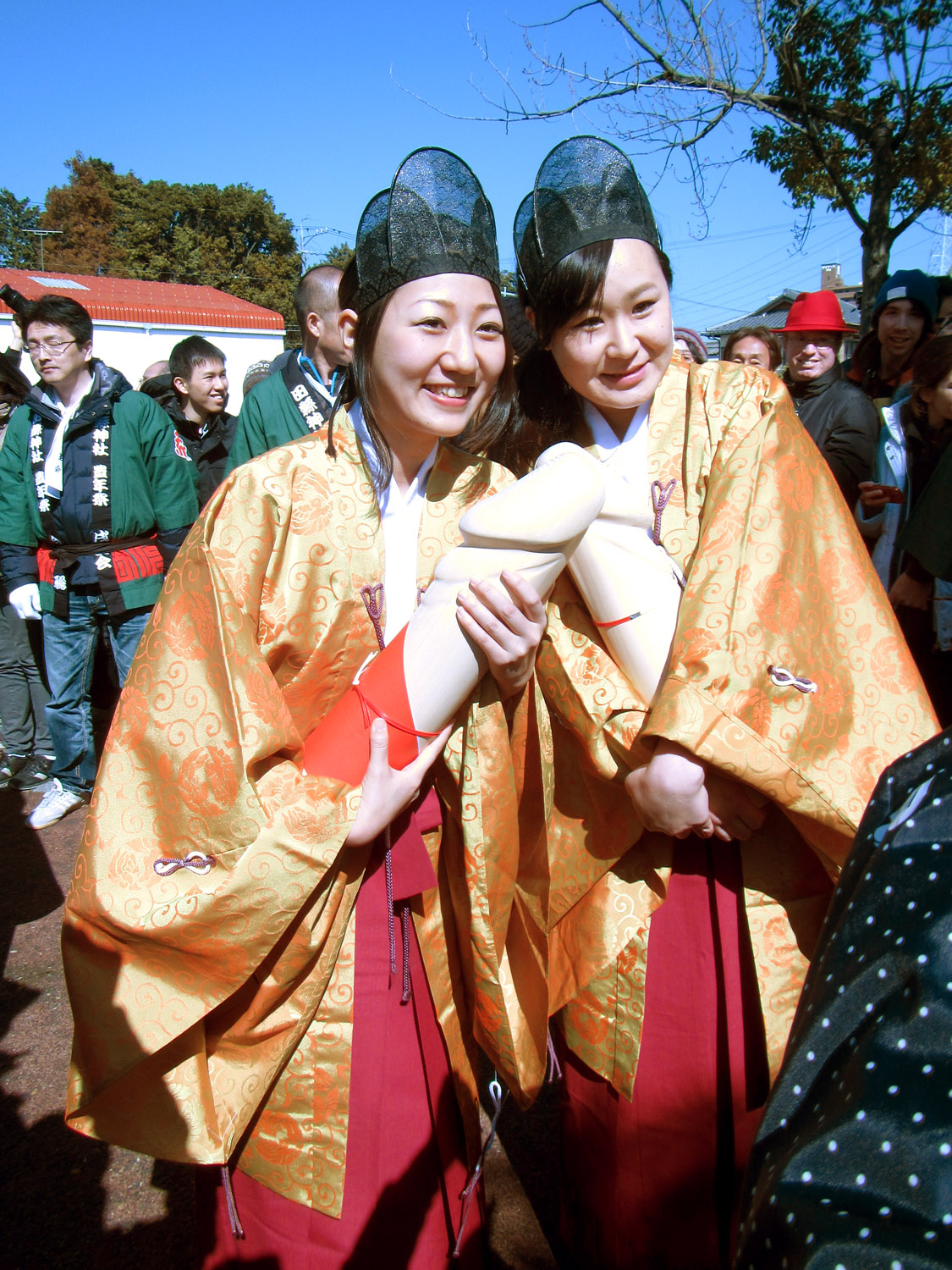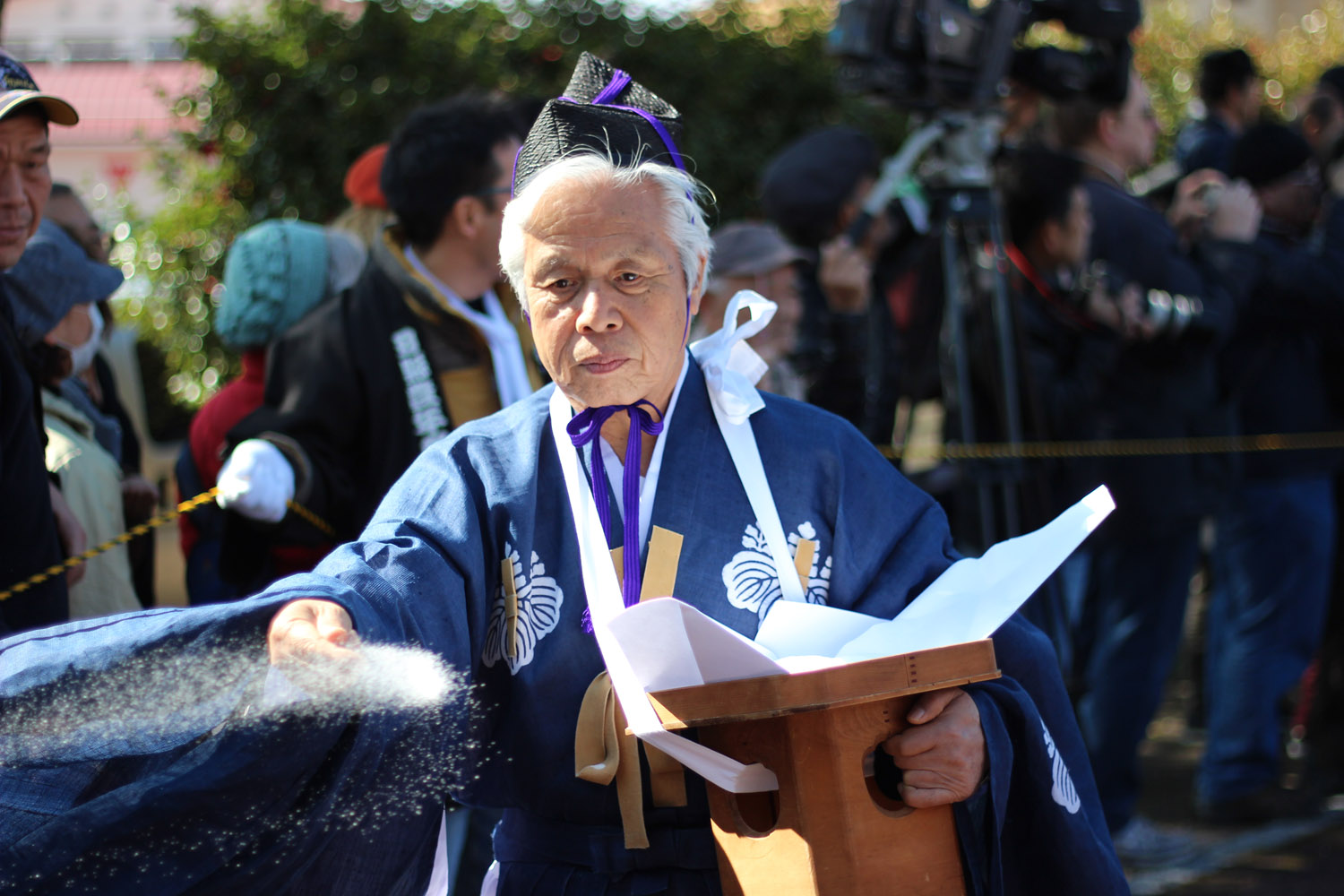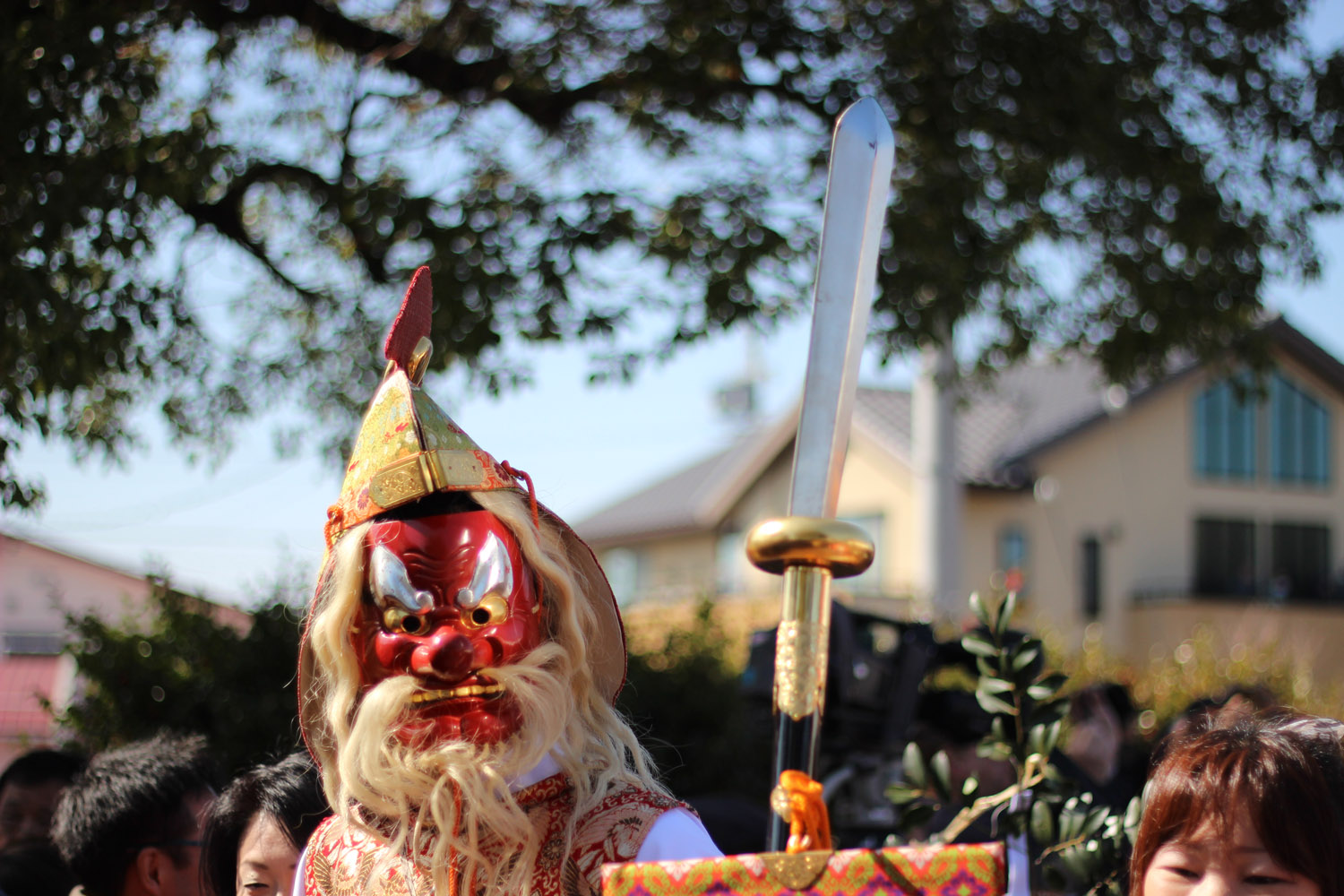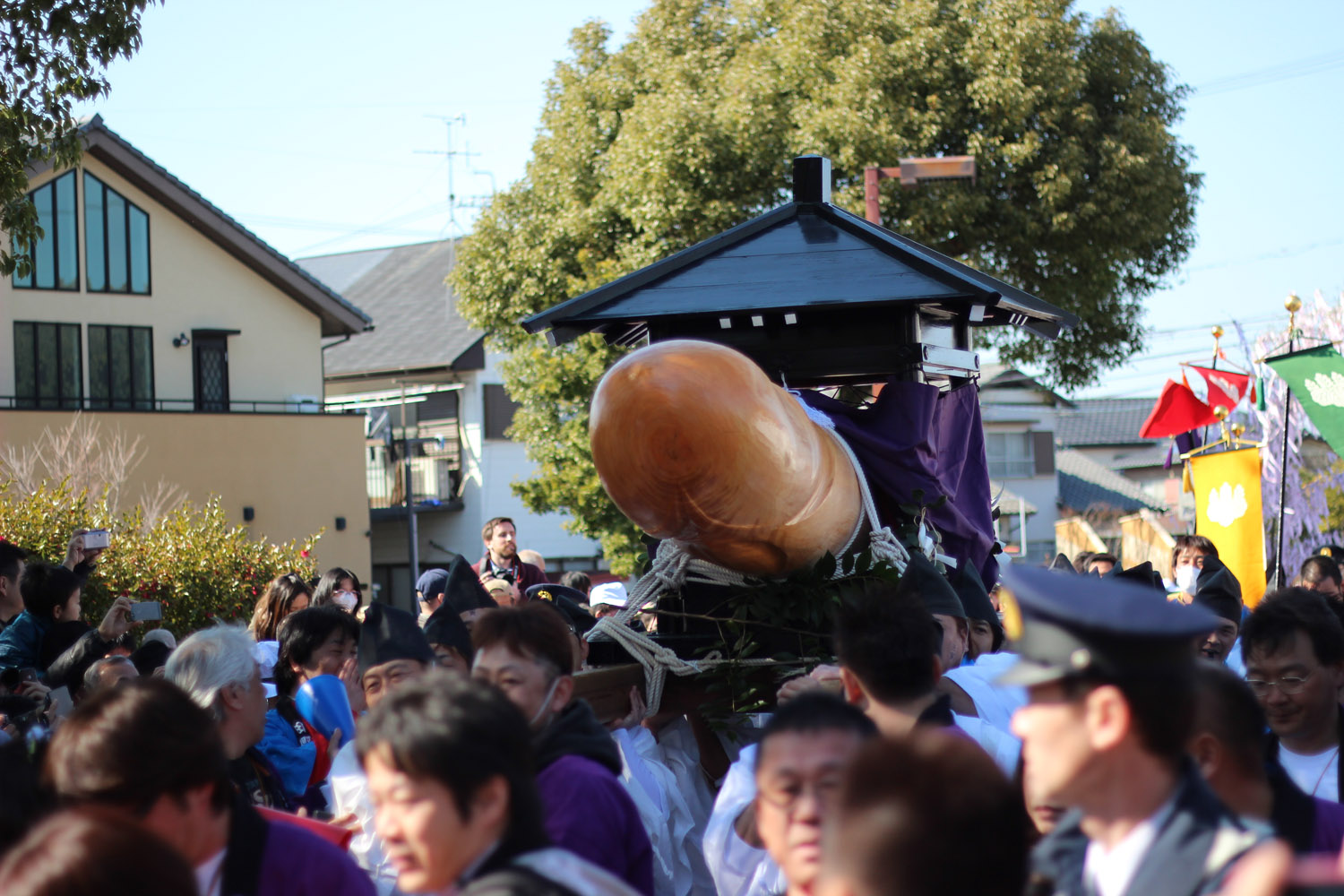 Not to mention people handing out still more cups of sake which, after a while, I just started handing directly to the awful old lady (who received them with the same natural gratitude as a duck accepts breadcrumbs).
We then raced the procession to Tagata Jinja itself, to revisit the food stalls and view the current collection of penis-shaped items accumulated by the shrine.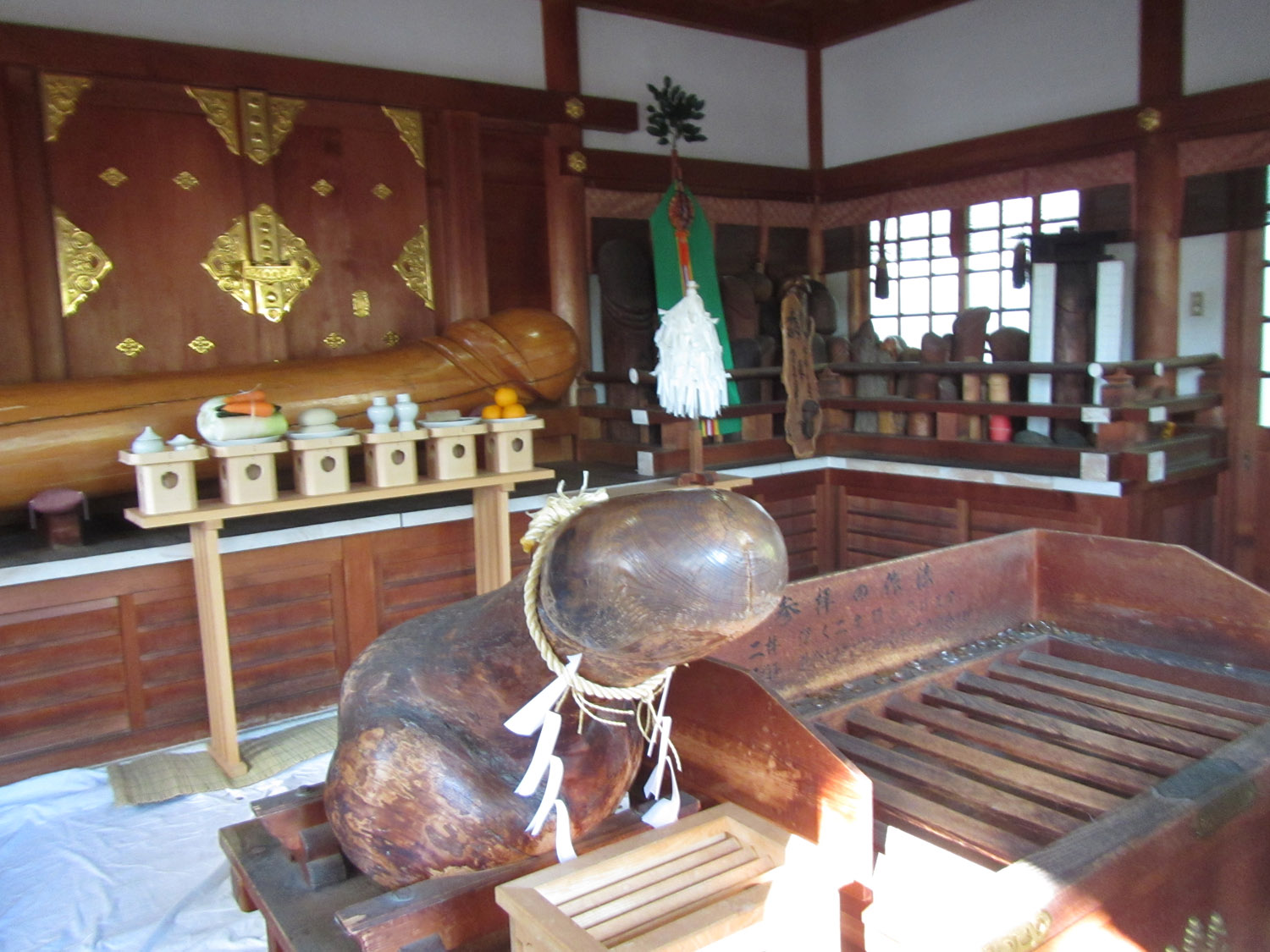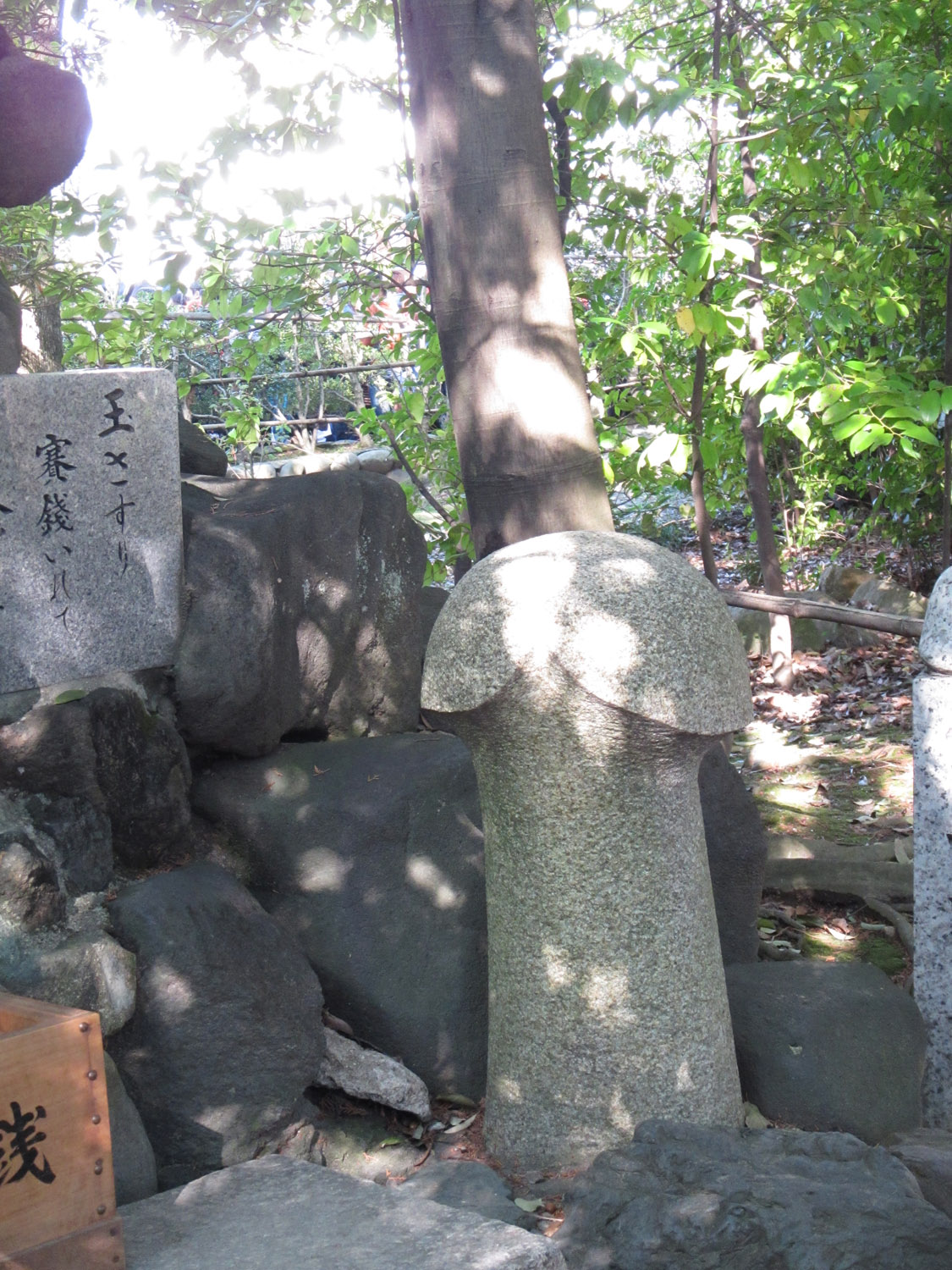 Tagata Jinja is worth a visit at any time of year. Anyone in the area who finds anything even remotely penis-shaped trots off with it to the shrine and donates it to the cock-collection. Which sounds like one of the easiest and most entertaining methods of fulfilling your religious obligations that exists in the world to date. There are also a lot of carefully carved or cast penises, (including a penis-shaped shrine bell) and, while the big fellas are auctioned off these days,  there are still a good many Dicks of Christmas Past (as it were) arranged within the shrine.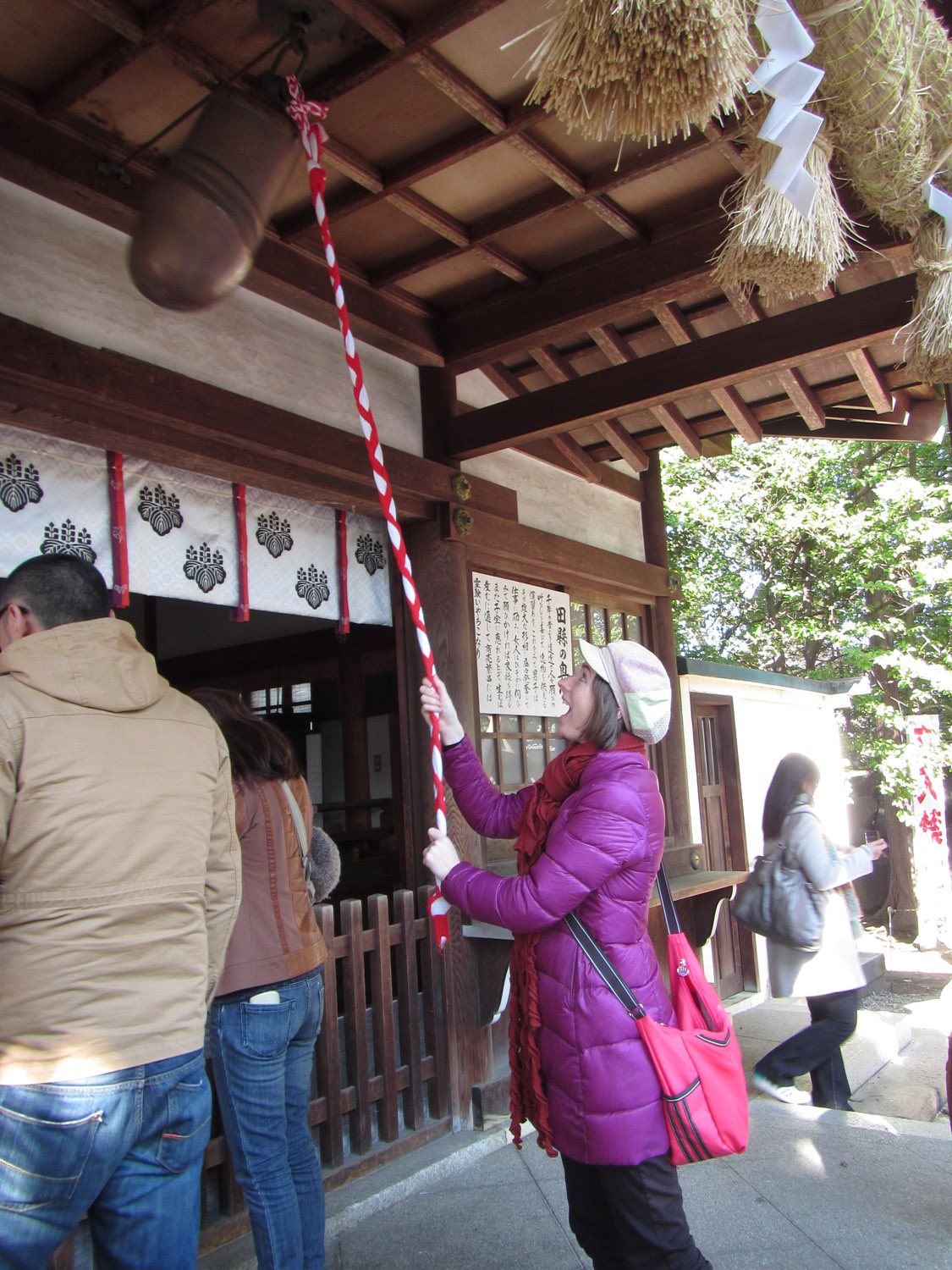 The Tell-Tale Dick
In rod-related revelations closer to home, it seems that the build-up to exams has infused the Dick Phantom with a fresh burst of creative energy. Kin tells me that the Phantom's artistic sensibilities have not greatly matured during this period, but it seems that his productive output has increased significantly… to the point where he's becoming careless.
His first slip was discovered a few weeks ago, when Kin, stacking desks after a second-year exam overturned one to reveal a lovingly-rendered, extremely veiny illustration, sketched by the master himself.
Kin, himself an accomplished phallic artist, is unwilling to expose a brother to the long arm of the law, so he continued stacking desks without trying to determine who had been sitting at this one. (I wish I were joking, by the way. He once drew an enormous, horribly graphic one on our metre-long whiteboard and I got so used to looking at the damn thing that I forgot to erase it before my grandmother came to visit.)
But then, last week, while marking the papers themselves, Kin turned a page and revealed the final clue to the Phantom's identity… in the form of a gigantic, hairy knob scratched into the student's completed and SIGNED examination paper.
The moment was pivotal. "Is this…a cry for help? Is the Phantom weary of life in the shadows? Does he actively seek apprehension and redemption in the light?"
"Or did the dumb little bastard just get bored and draw a dick on his exam paper like he does everything else?"
Figuring it was the second, Kin marked the paper, carefully closed it and returned it to the stack, still determined not to lose a comrade in arms.
"Fight on, Brother. Fight on."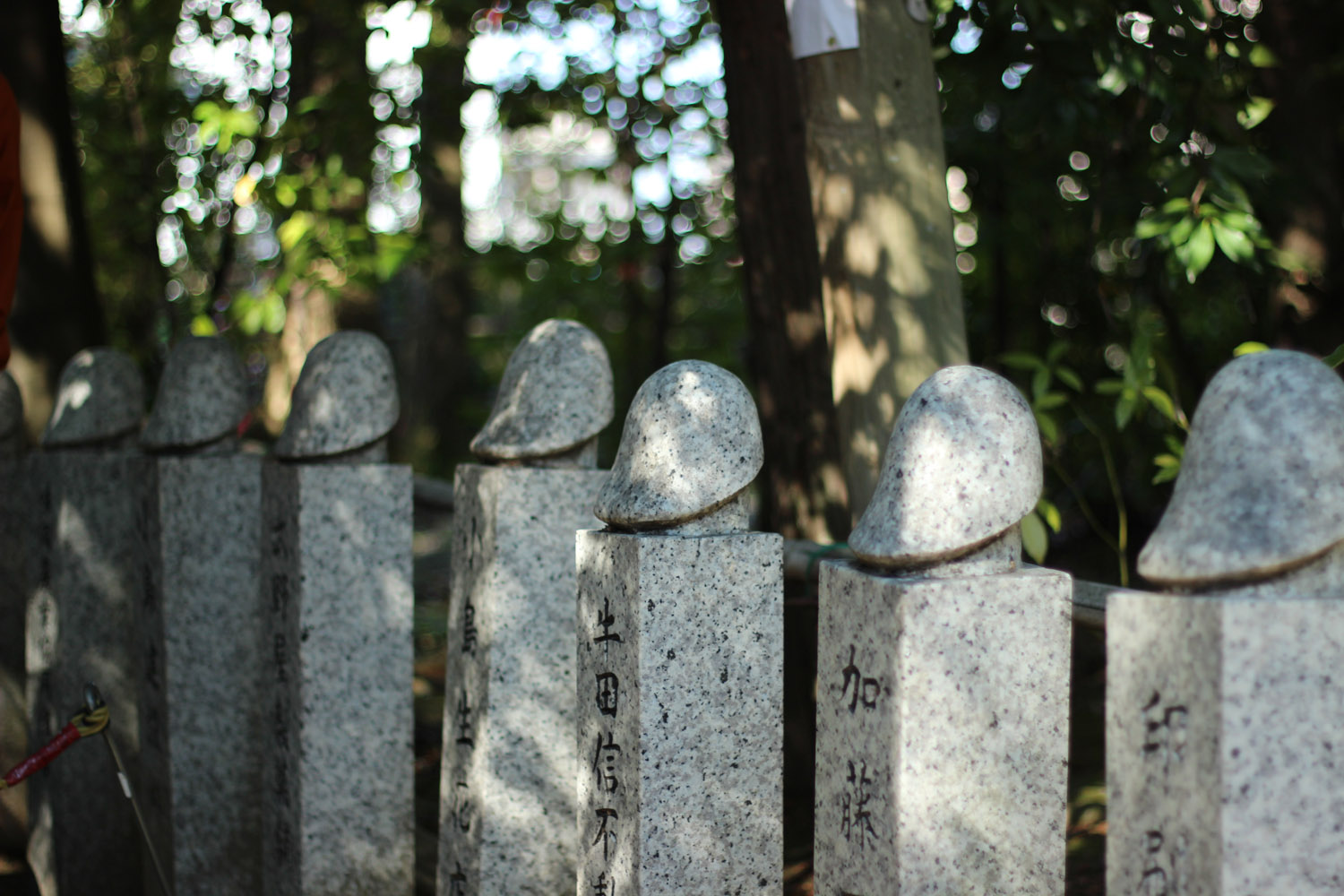 They are legion.
Gem
XX
P.S. We'll be putting up a more complete album on our Facebook page on Sunday.
P.P.S. For those who are wondering what sort of linguistic discussion could result in three people gravely intoning "dickbread" at one another for an extended period, it was a phonetics conversation about minimal pairs and meaning contrast on nasal vowels in Portuguese. Pau pão was the only sound set Granita could come up with, and it was only after we'd spent several minutes attempting to accurately reproduce the words that one of us asked about their meaning.
Pau pão : Dick, bread.