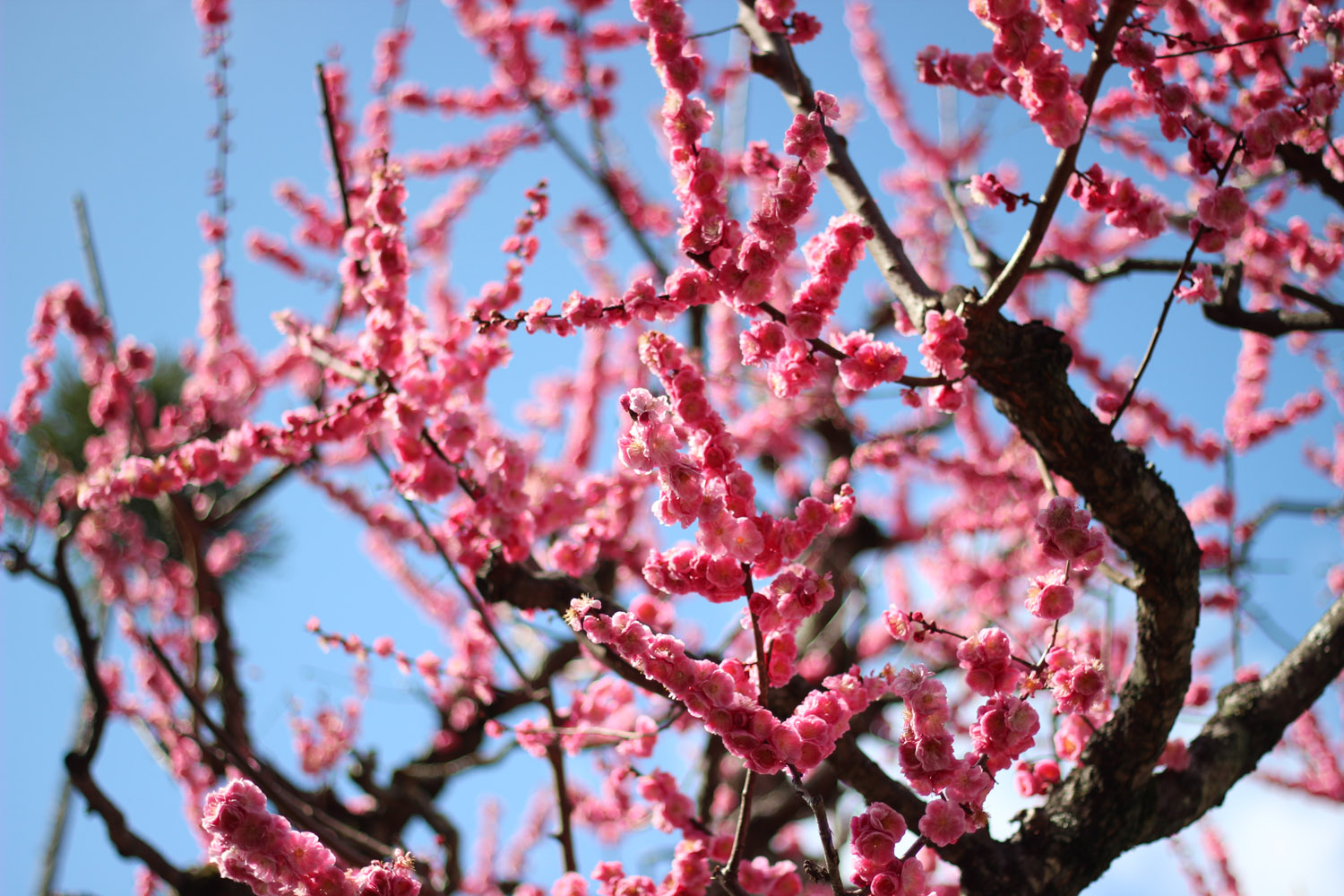 Today we're off on holiday! The plan for this post was just a couple of quick, merry little paragraphs (mostly as an excuse to show you photos!) detailing our early start, breakfast in Gion, then our cheery voyage aboard a JR highway bus, getting us to Tokyo station at about five thirty in the afternoon. A relaxed check-in, a little stroll, a pleasant dinner and then a gentle evening spent chatting, writing, sorting out the day's photos and drinking our wine underneath the cherry blossoms in Ueno Park before hitting the frantic scramble of the city the next day. It was a good plan.
Instead, it's rained all day, breakfast was McDonalds, our bus was late, there were landslides in the mountains, Kin was poisoned by a highly suspicious roadside Pluto Pup and, typing this at eight thirty at night, I am STILL on this goddamn bus, stuck in a traffic jam outside a city I'm HOPING is Tokyo, cramped, cold and getting crankier by the second.
Well, I was. I'm still stuck, that's true, but I'm feeling a little more cheerful about it thanks to an even crankier email I've just read from a friend in Oz, detailing woes renovating, with a newly mobile baby in the house…
…And I started laughing at both of us. Honestly, there I was, grumpy about being en route to one of the most exciting cities in the world and there she was, cranky about her healthy child's typical development and her house becoming lovely. People as lucky as we are shouldn't feel so cranky!
 Gratitude
Feeling a lot more relaxed, I settled back into my (still kind of uncomfortable) seat and started giving some thought to gratitude. Why does it make such a difference to happiness? Not to mention, why is gratitude so essential for being awesome?
Mostly, I suppose, because being grateful for good things helps you to accept how much they cost. Right now, I am fatigued, uncomfortable and getting chillier by the second… but I get an amazing trip out of it, so I'm happy. The best things in life may be free when it comes to money, but there will always be some sort of sacrifice needed, of comfort, time or other resources. Without being grateful for the rewards these sacrifices earn you, though, you're more likely to find the costs unacceptable… and so good things will come to you less and less frequently.
Accepting the costs
Being grateful for the fun you have at a party is great; it means that you accepted the awkwardness and boredom of the first half hour. Being thankful for the daffodils is a result of your choice to go for a walk instead of being sedentary. Appreciating a good dinner helps you accept the time spent preparing it. And once you get used to these sacrifices, they become part of the joy.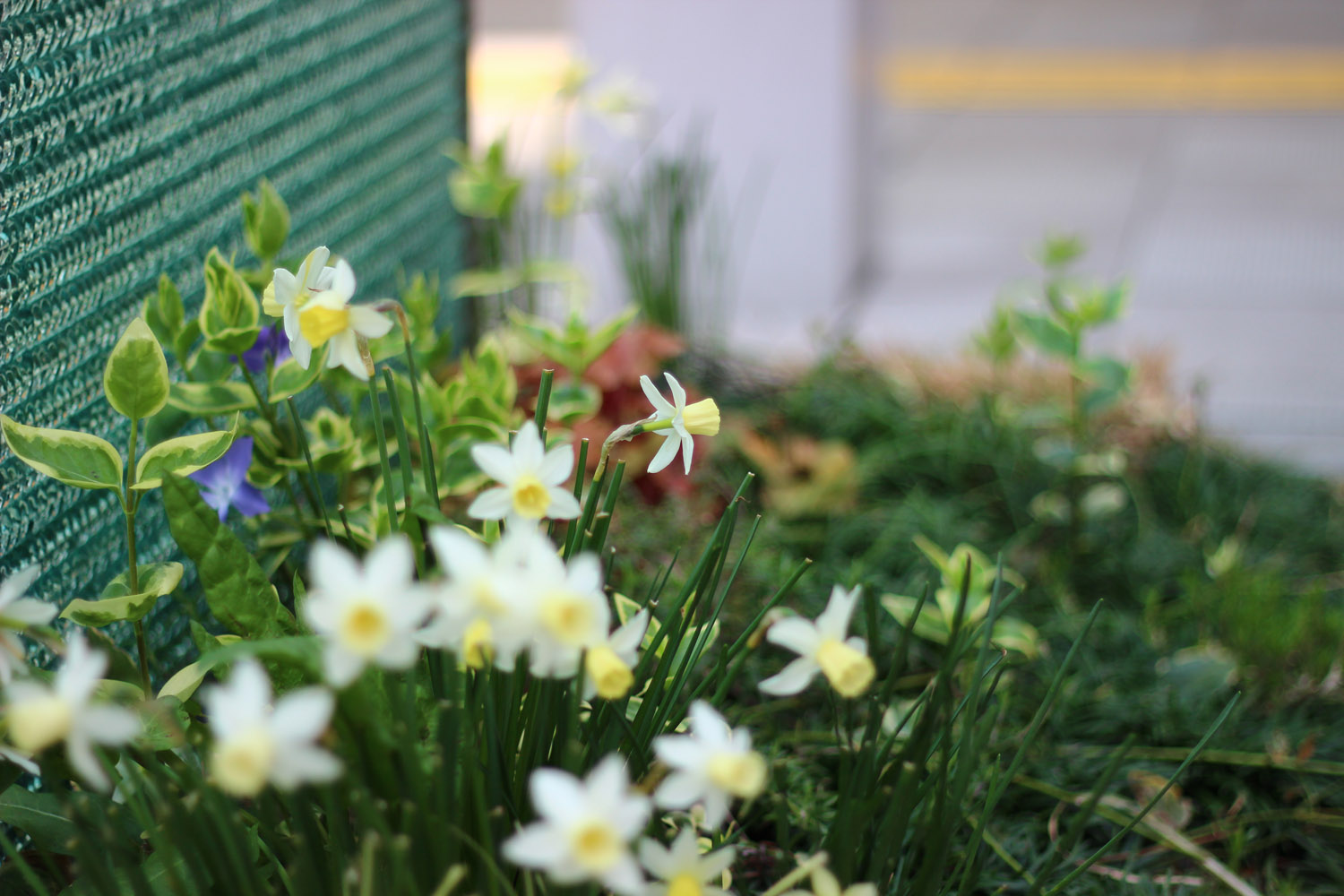 See, that's the part where I think a lot of people get the wrong idea about gratitude. They think it's a passive thing, where you simply choose to accept with joy what the world has given you… and leave it at that. Now that's fine, as far as it goes, (and it's certainly better than being a miserable wanker about everything) but it's really only a very basic first step. Gratitude isn't passive. It's a choice and a force. What do you do when you're grateful to a person? You thank them and you and try to return the favour. You DO things! Gratitude is very, very active. In fact, just hanging around waiting for nice things to happen seems pretty UNgrateful to me. Simply by virtue of being when and where we are, we have been given immense opportunities for joy and growth.
 Active Gratitude
Life has many gifts for us, but the gifts won't just happen, even if you have been lucky so far. To keep on getting, you have to keep on doing. Even if it's just making the decision to stay on top of your bad mood; you can't be grateful for the violets near your feet if you're scowling at rainclouds.
If you're happy now, there are probably still things you can do to ensure your future has gifts to be appreciated (I'm thinking bone-density and financial security, ladies. Get that load-bearing exercise on and review your expenditures; it's never too late!) If you're not happy now, do something to be grateful for. Stand up right now, stretch as high as you can and then try to bring your chin to your knees. Hold that for twenty seconds, then straighten up (bend your knees as you straighten if you have issues with your back). Do that three more times. Feel good? Not yet? Okay, do it again tomorrow. Keep doing it for a week and I guarantee you'll have something to be grateful for, as you recognise your increased gluteal strength and flexibility. Every time you do that simple thing, you are doing something awesome.
 When Activity is Hard
If you're depressed, never learned, or are just plain out of the habit of looking after yourself, it can be difficult to experience these everyday rewards (I'm talking mild-moderate depression here; if you're in the middle of a serious episode, some chick talking to you on the internet probably won't be helpful; you need to see your healthcare professionals and keep working on your plan). So, instead of telling you to look around for reasons to be grateful, I want you to look around for reasons why you're awesome. But you can't tell me things you are (I'm smart, I'm friendly, etc) you can only tell me things you've done. Five of them. Five awesome things you've done since you got up this morning.
And don't tell me "Nothing". I don't believe you. I've been on this bloody bus all day, but I reckon I can still scrape out five. Yours will be much better. What have you done?
"Um… I watered the pot plants" YES! You've done something to ensure the continued existence of another being AND maintain your own environment's liveliness and joy. What else? "I…. um… I let someone in ahead of me on the roundabout." BRILLIANT! You demonstrated kindness and consideration at a particularly stressful time of day. What else have you done? Did you make breakfast? Shave? Wash the dishes? Pick best five and chuck them on your list.
"But I do that stuff every day!" So COUNT it every day! If you don't think it's good enough for your list, count it anyway and keep counting it until you have something else that bumps it out of the top five. THIS STUFF MATTERS.
If you're depressed, just getting dressed might be enough to make it to your list. If you're an alcoholic, not drinking is the best possible action you can take. We can't measure this list against anything that other people are doing, it all has to be just us. And every day, we need to make five. I know that sometimes it can be hard to make yourself achieve anything in a day, let alone five things. But really, if you're already miserable, then doing things won't make you any less happy, will it? And by giving yourself things to be grateful for, you're making happiness so, so much more likely.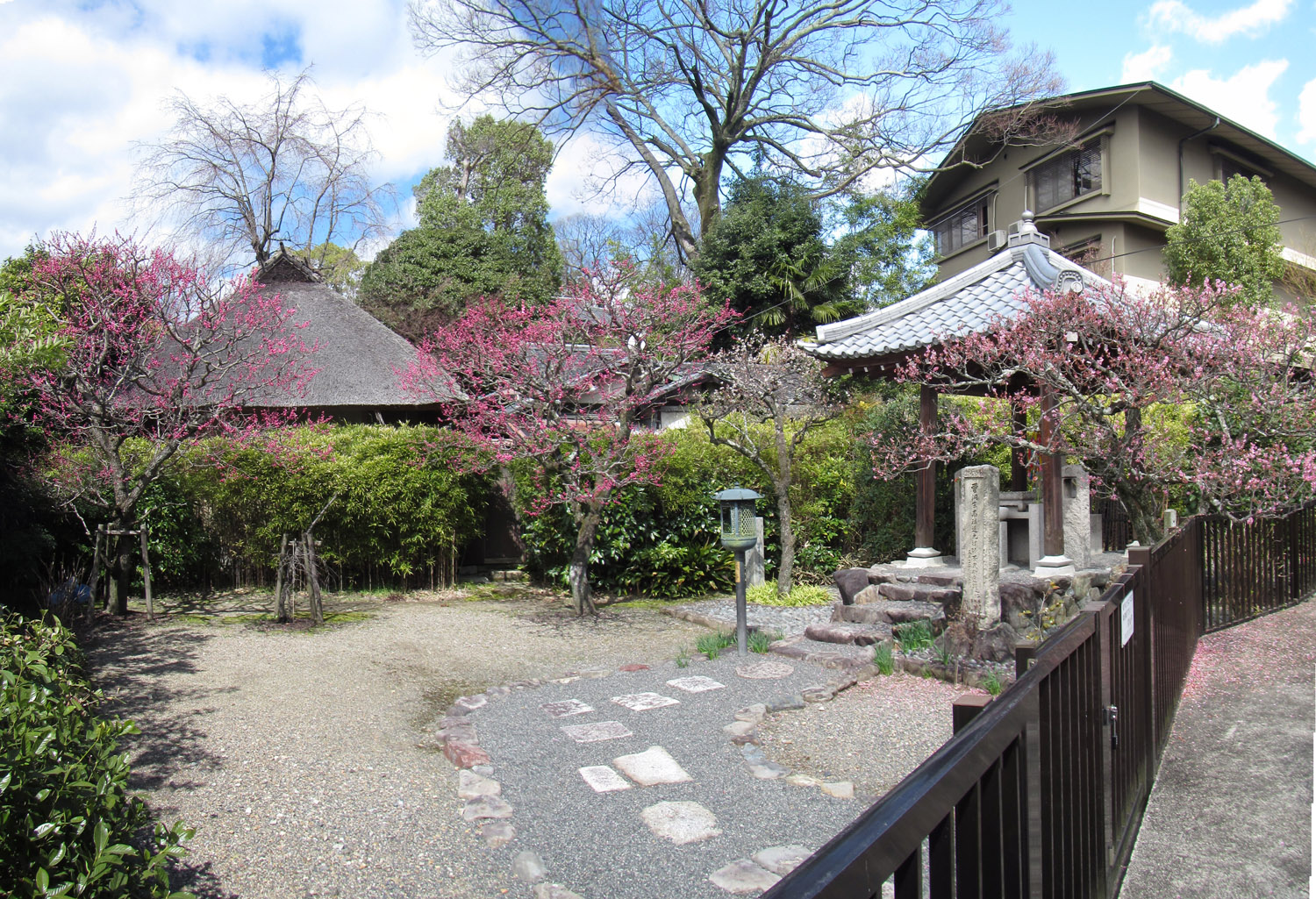 My Awesome Five
I'll admit, my mojo is kind of being hampered by this bus, but I'm still not without resources. My five things from today are:
1-     I've stretched at each rest stop, so I wouldn't get headaches.
2-      I successfully blow-dried my hair out of its usual dead-seaweed tendencies (still a very new and unreliable skill for me) so I still look human.
3-      I've kept my temper all day despite being sleepy and cranky, so Kin and Shallow still love me.
4-      I've answered an email and made my cranky friend laugh (she feels much less cranky now).
5-      I've written a blog post about doing five awesome things!
What are your five awesome things? Did you cook something? Make something? Plant something? Help someone?
Leave your awesome things in the comments. I'd love to see what you're doing!
Gem
XX
Edit II: If you can't find the "Comments" box, try clicking on the heading "The Best Things In Life" so that you're actually in the post. Then you should be able to see comments at the bottom.
It also seems that the reason some of you are PMing me your five things is that sometimes an error message comes up when you try to comment. I'll do my best to fix it, but in the meantime, I'm told that just refreshing a couple of times should do the trick.
I really need to learn some HTML, damn it.
Edit: This was actually completed on Wednesday, and was supposed to be uploaded the same day, but issues with batteries, camera cards, hotel wifi, and the generalized insanity of Tokyo meant that it was much, MUCH easier to just wait until we were back in Shiga. Also, a more complete album of the Penis Festival is now available on our Facebook Page.