We took our Aussie friends to town,
To play and play and play.
But once we all hopped off the train,
Our playful went away!

First we used our GPS,
And walked and walked and walked.
Our tired guests enjoyed themselves,
But weary feet soon balked.

Then we all hopped on a bus
And stood and stood and stood.
Hemmed in by sweaty, smelly folk
With elbows made of wood.

Now we're wiser; we rent bikes
To fly and fly and fly
From Fushimi to Gion
And Shijo Shotengai

From Tofukiji we set forth
To Sanjusangendo.
We followed Kamogawa's path
To party town Sanjo.

From here on in, I'm telling you
It's true, it's true, it's true!
Cycling in Kyoto town's
The only thing to do!
Well…
Okay, that's something of an exaggeration; Kyoto is awesome, however you choose to hit it and the Kyoto buses (¥500 all-day passes FTW!) are definitely not the worst way to get around.
What's NOT an exaggeration, however, is the COMPLETE awesomeness of using bicycles to get around the city. Kyoto has a large population, but it doesn't really cover that much ground. It was built in a valley back when people still had to walk everywhere, so almost everything you'll want to see is actually quite close to the centre of the city.
Kin and I have been hitting the Kyoto roads pretty hard lately (thank you, Google Maps!). We used to try and do one or two big things each time we went there, but the bikes have made the whole thing so comfortable and familiar that now we just hop off the train and sort of drift; hence the number of locations in the above (terrible) poem!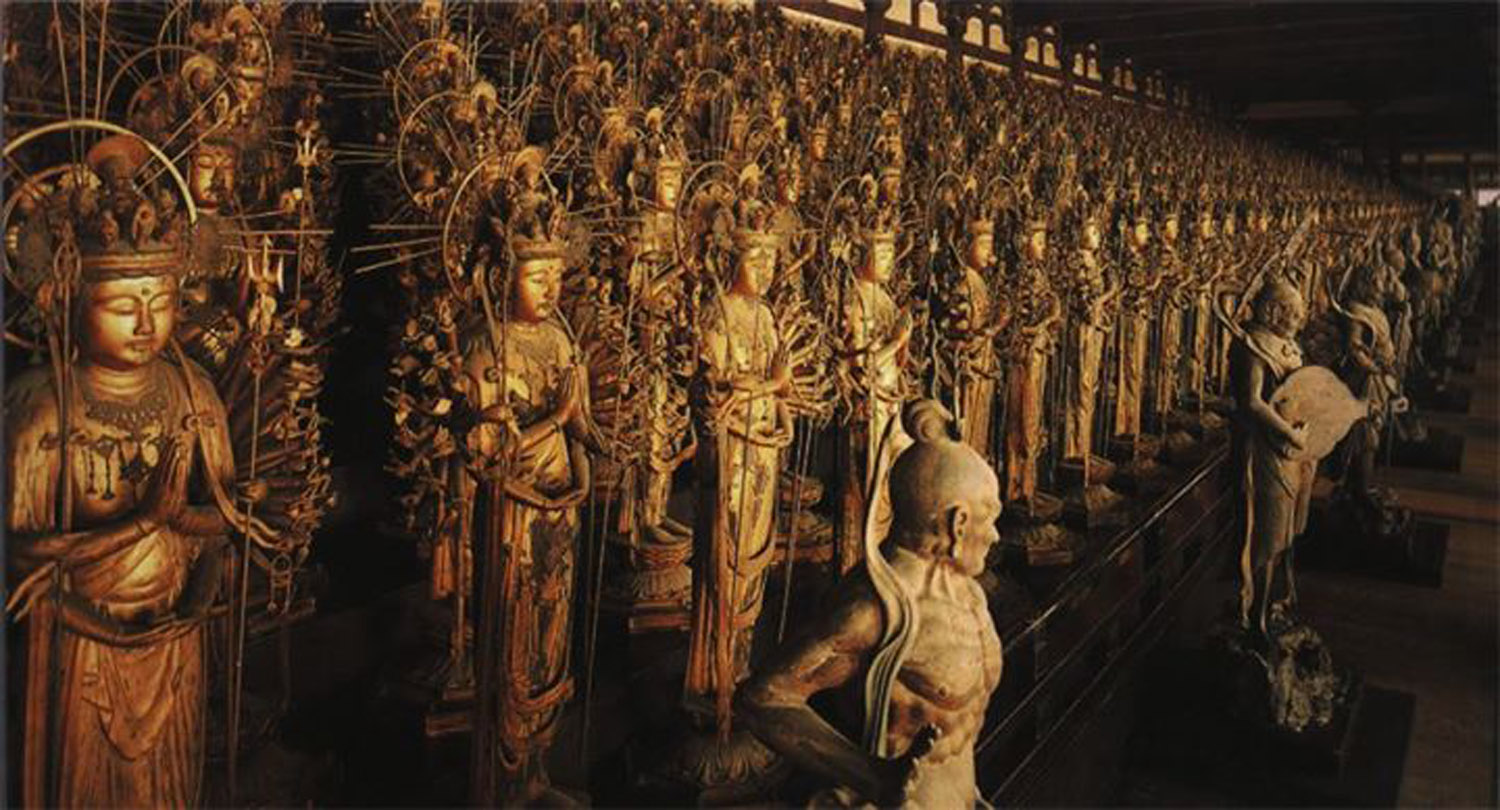 Our Kyoto
Is different every time! This week, we felt like a nice relaxing afternoon in the city. Nothing special, just a bit of shopping, a bit of a stroll, that sort of thing.
(If you're suffering from travel fatigue and fancy a day like that, Kyoto has you covered.)
Most of our day was spent wandering in Gion and in the Shijo shopping district (a massive area which we still haven't even BEGUN to explore, despite spending hours under its awnings). Kin was in search of art books, preferably second-hand, while I just fancied an amble. Even if you're not much of a shopper, there is still an awful lot of interesting stuff in this area, and the ride to and from is simply lovely, whichever route you pick.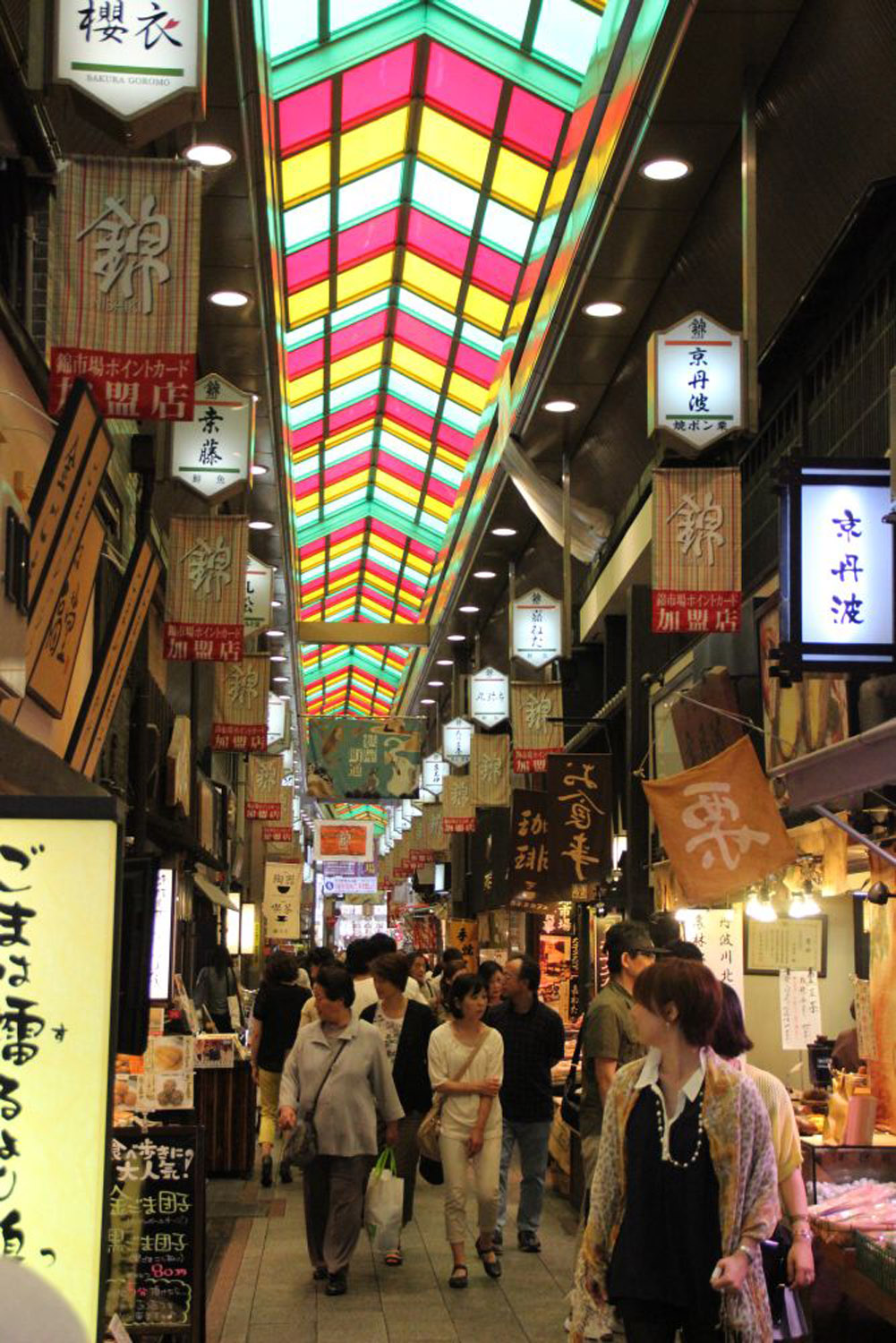 Kin found some excellent books while I admired the pretty ladies and earmarked some shops for more thorough investigation at a later date. Then, off we went to Sanjo!
Sanjo is a wonderful place and not nearly famous enough as a destination for visitors. Like most of Kyoto, it has some pretty solid history (involving the Shinsengumi), but if you're a young party fiend, this is honestly the area you should check out on a Saturday night.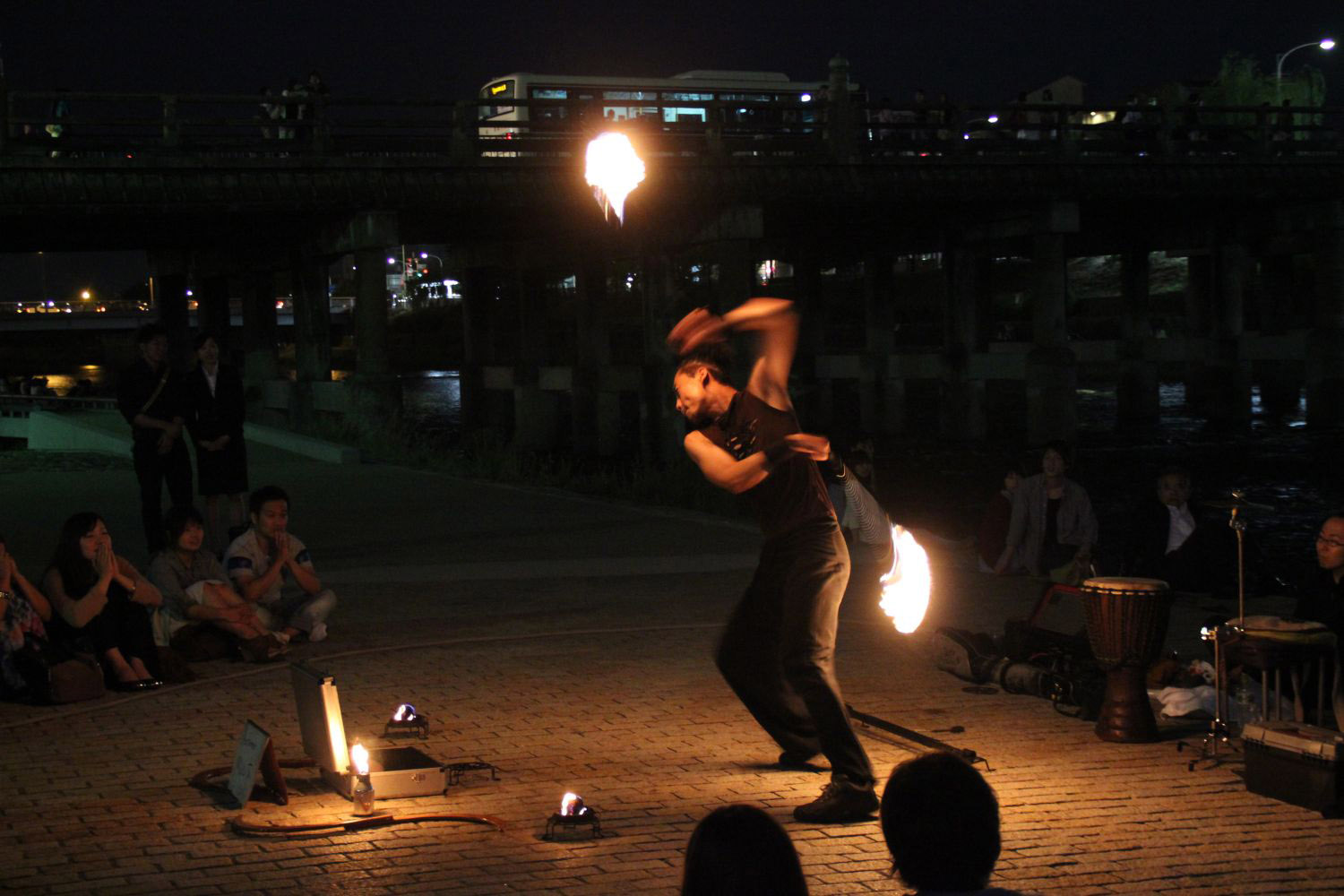 Kin and I are NOT young party fiends, but we have been befriended by several, so we've spent our fair share of time on the banks of the Kamo, sipping on beers and watching the street performers. Even if you aren't in the mood for an all-nighter, watching the river after a long day's touristing (even surrounded by this much activity) can be surprisingly restful.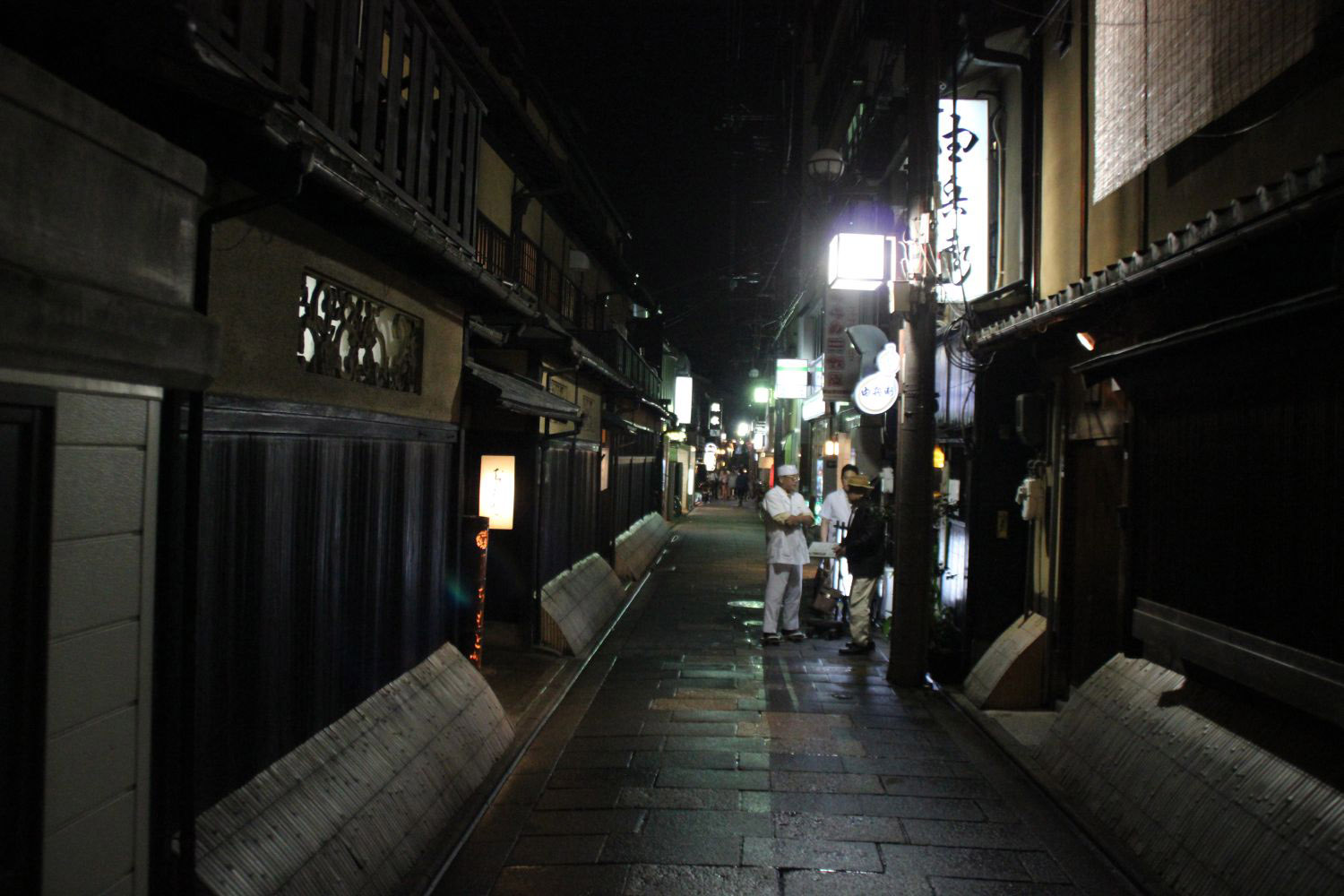 However:
I wouldn't really recommend this itinerary for a non-local visiting the city, though, especially if you're only dropping by for the day.
I will never give anyone orders about what should go and see in Kyoto, because it's KYOTO. There are an incredible amount of different experiences available, which you should decide on based on the time available and your own tastes.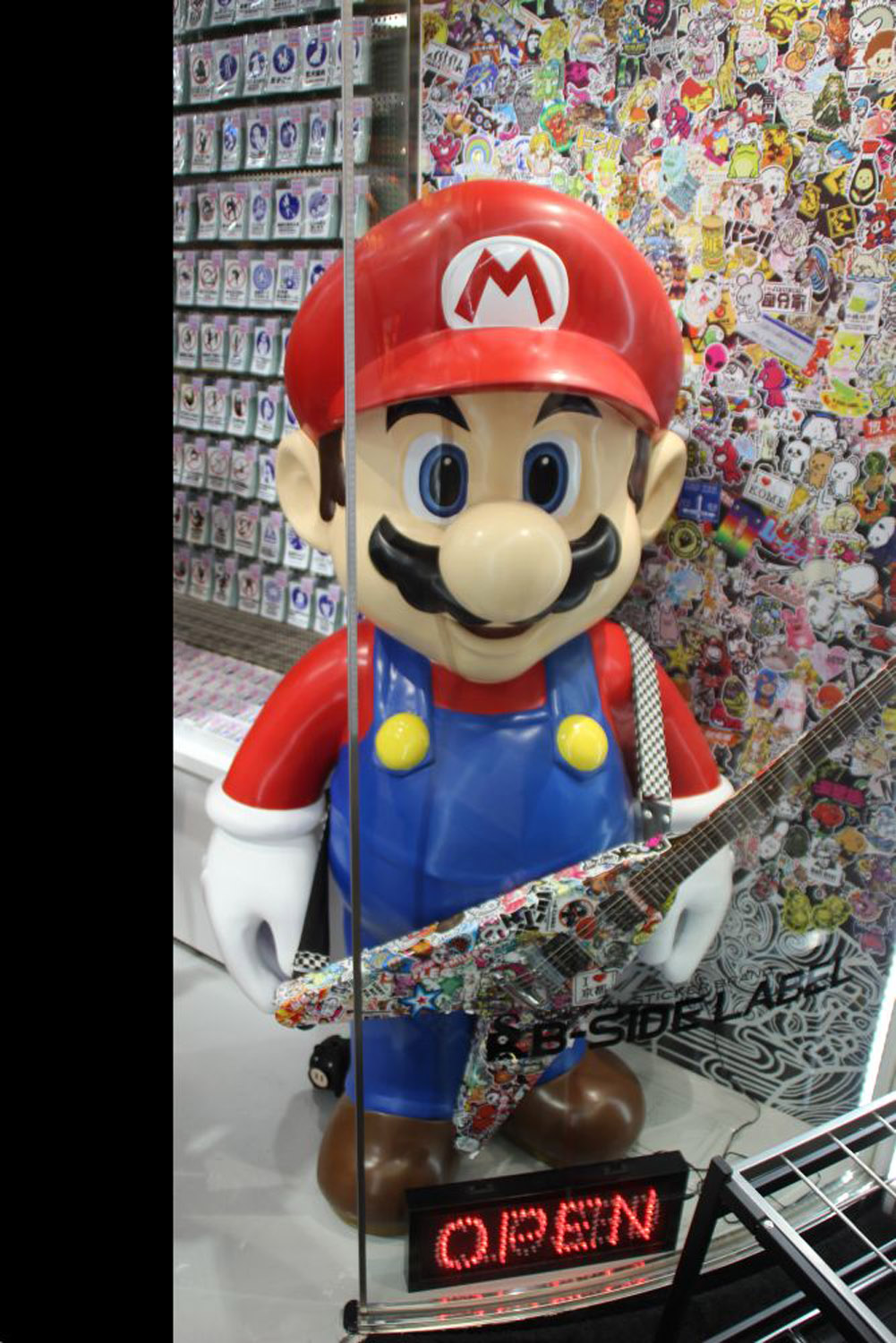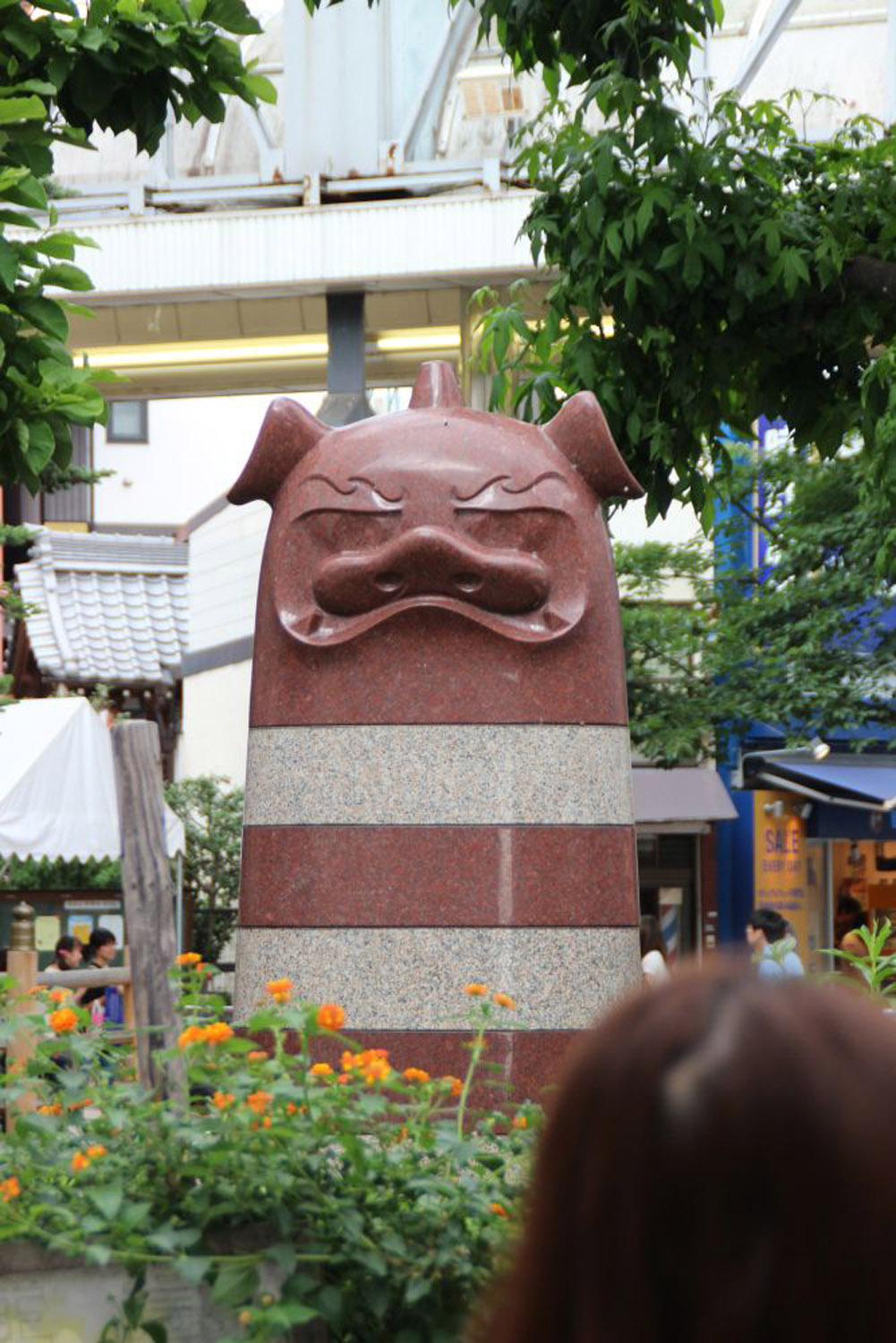 Cycling is simply the best way to tie those experiences together. It turns Kyoto into a CITY, not just a collection of locations. The cycling time feels more restful than its bus-based equivalent and makes for a much more relaxing time, with none of those low-blood-sugar-rushing-for-the-bus squabbles that are so easy to get into when travelling.
So, for those who are interested, I give you:
How To Experience Kyoto In This Most Perfect Of Ways
Man, I'm going to regret telling y'all this… There may never be a bike free again.
Okay, the way we do it is this: we get off the train at Kyoto station (if you have bags, you can rent a locker) and walk in a straight line for about ten minutes. Our destination is this place: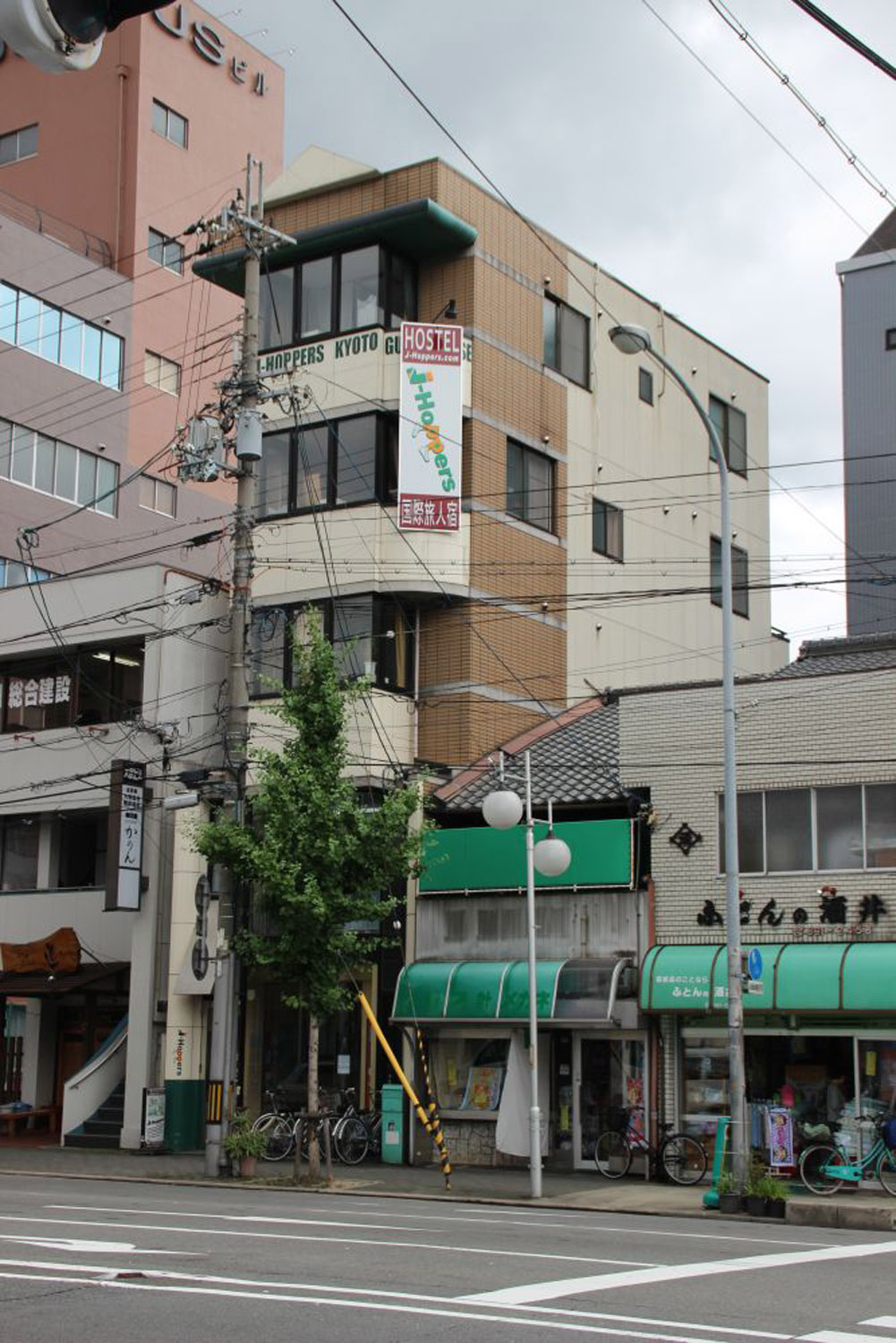 J-Hoppers is a hostel chain which, along with K's House, we've had good experiences with. In Kyoto, we often don't go there to stay, however, we go there because they provide the most awesome service ever: Rental bicycles! For ¥100 per hour (or ¥500 for the whole day and evening) your chariot awaits! There is a small amount of paperwork involved (just in case you're actually a gang of international bike thieves). The bikes are pretty crappy, but are more than enough for city hopping. Just try to get one with a basket. You'll thank me for that advice as soon as you buy ANYTHING.
If you don't feel like walking that far, there are a lot of other options for renting cycles which are closer to the station; we're just cheap and ¥500 is hard to argue with!
Then, choose a location on Maps (or download a cycling map), and off you go. Feel free to get sidetracked by the many wonderful things you'll see on the way!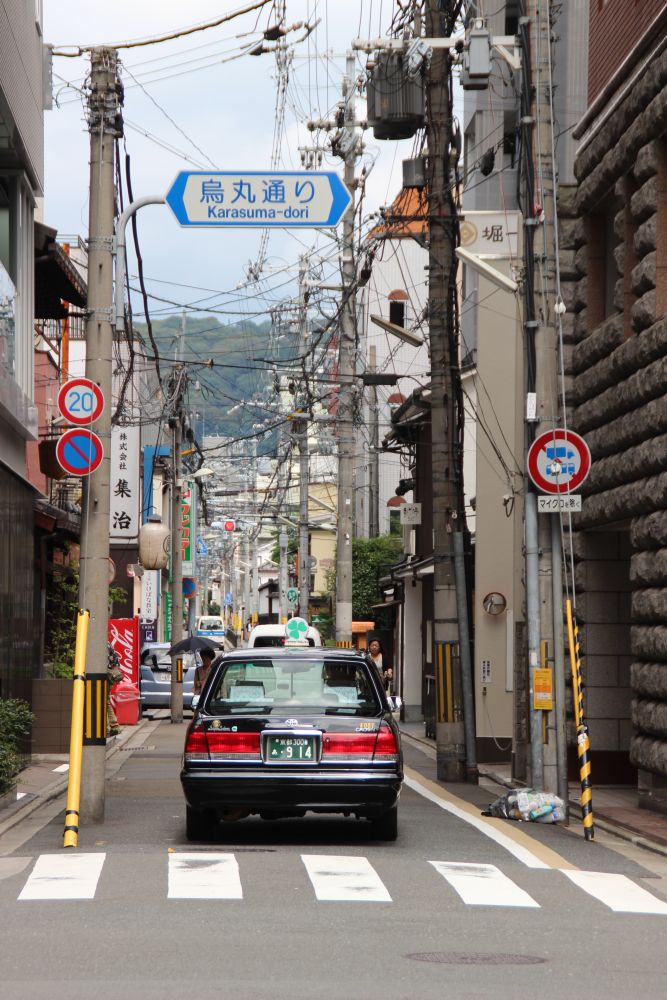 L  Let me know about your trips in the area! Kyoto is always full of treasures and I'd love to see other people's finds.
Happy travels!
Gem
XX