By Gem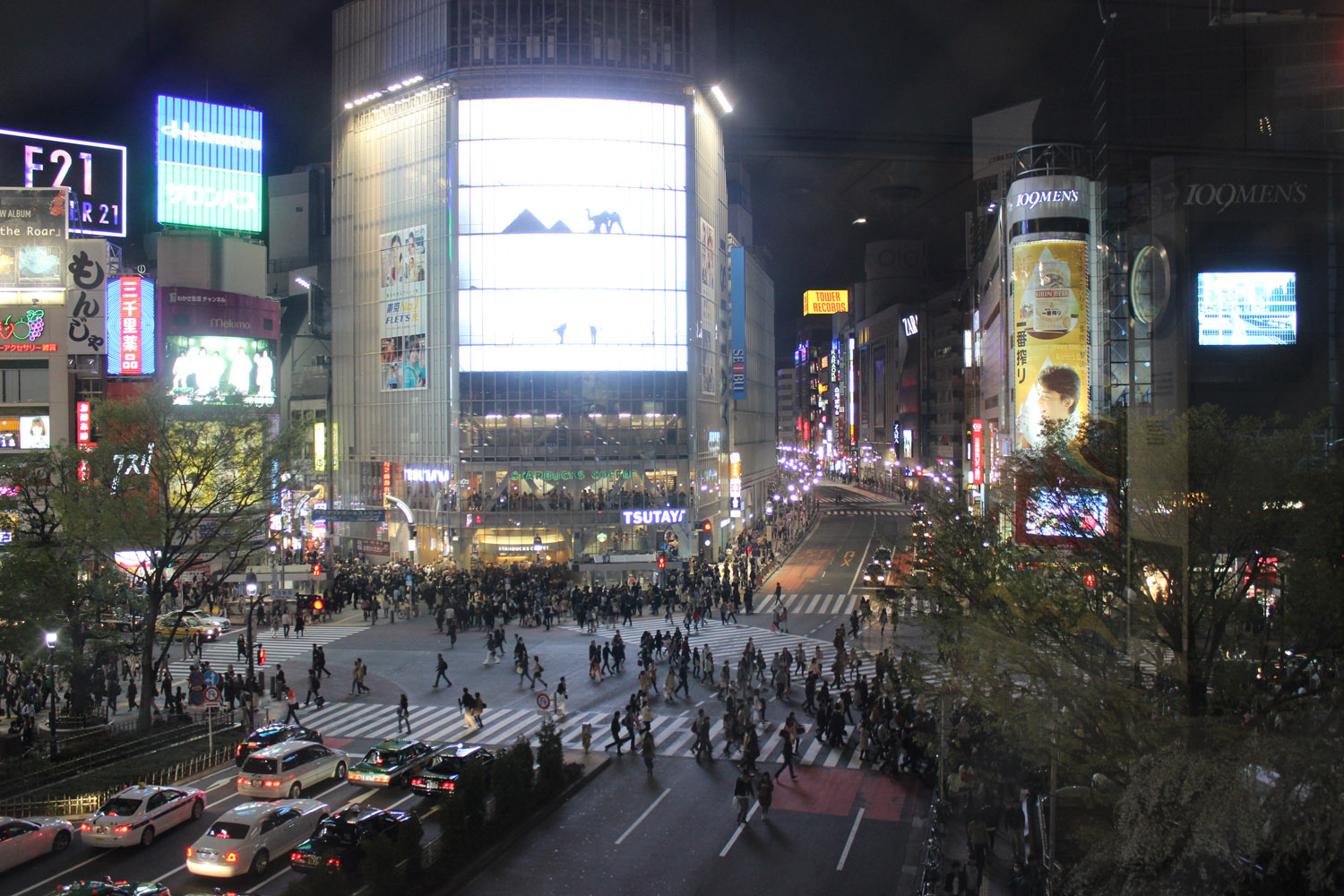 It seems that all the great cities of the world have been nicknamed. Chicago is the Windy City, Paris is the City of Love and Venice is beautifully known as the Bride of the Sea. Once a city reaches a certain age and size, it seems natural for its people to give it another name, one based on the culture and the character that place has developed.
All except Tokyo.
Tokyo is undoubtedly a great city, boasting the largest metropolitan economy in the world. It is a populous city, with around thirteen million permanent residents and a huge population of commuters from the surrounding countryside. And it is an old city (once called Edo) which has been the de facto capital of Japan for more than four hundred years. Yet for some reason, Tokyo has thus far evaded nicknaming. Is the culture not strong enough? Does the city lack personality?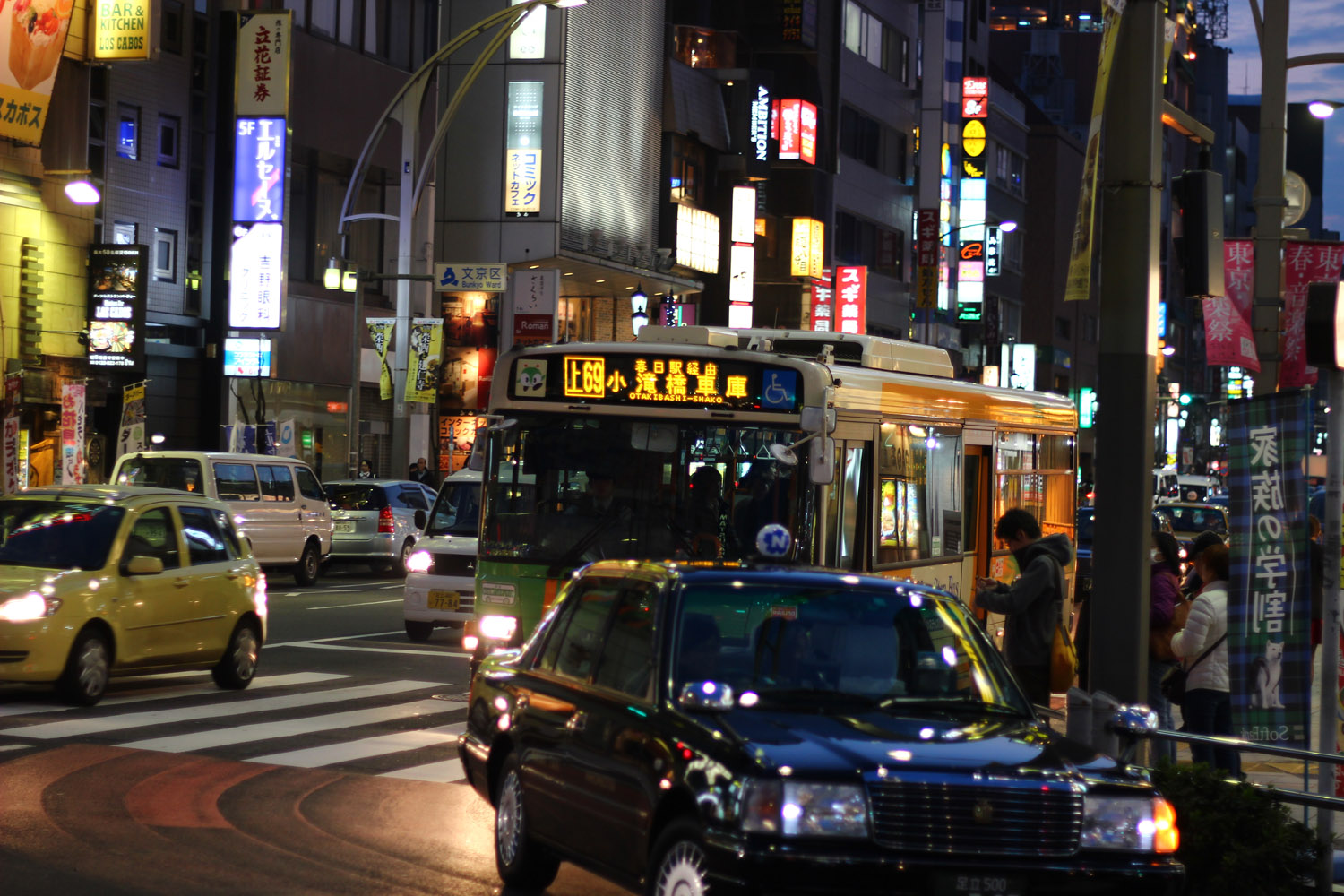 Quite, quite the opposite. Tokyo, in fact, has an excess of personality. Multiple personalities, if you will. Outside minds may have given the area one name, but to the residents, it's never stopped being a collection of small (yet insanely densely populated) villages, each existing as its own mad little world and each certain that the next quake will be The Big One. What can you call a place like that? Bedlam? Godzilla's Playground?
"Don't EVER live in Tokyo for more than two years at a time," insisted my Japanese teacher back in Oz. "You'll go insane; and you won't notice."
This is a man whose racing bike has more than once whizzed by me doing forty km on a downhill run despite being declared LEGALLY BLIND more than a decade ago.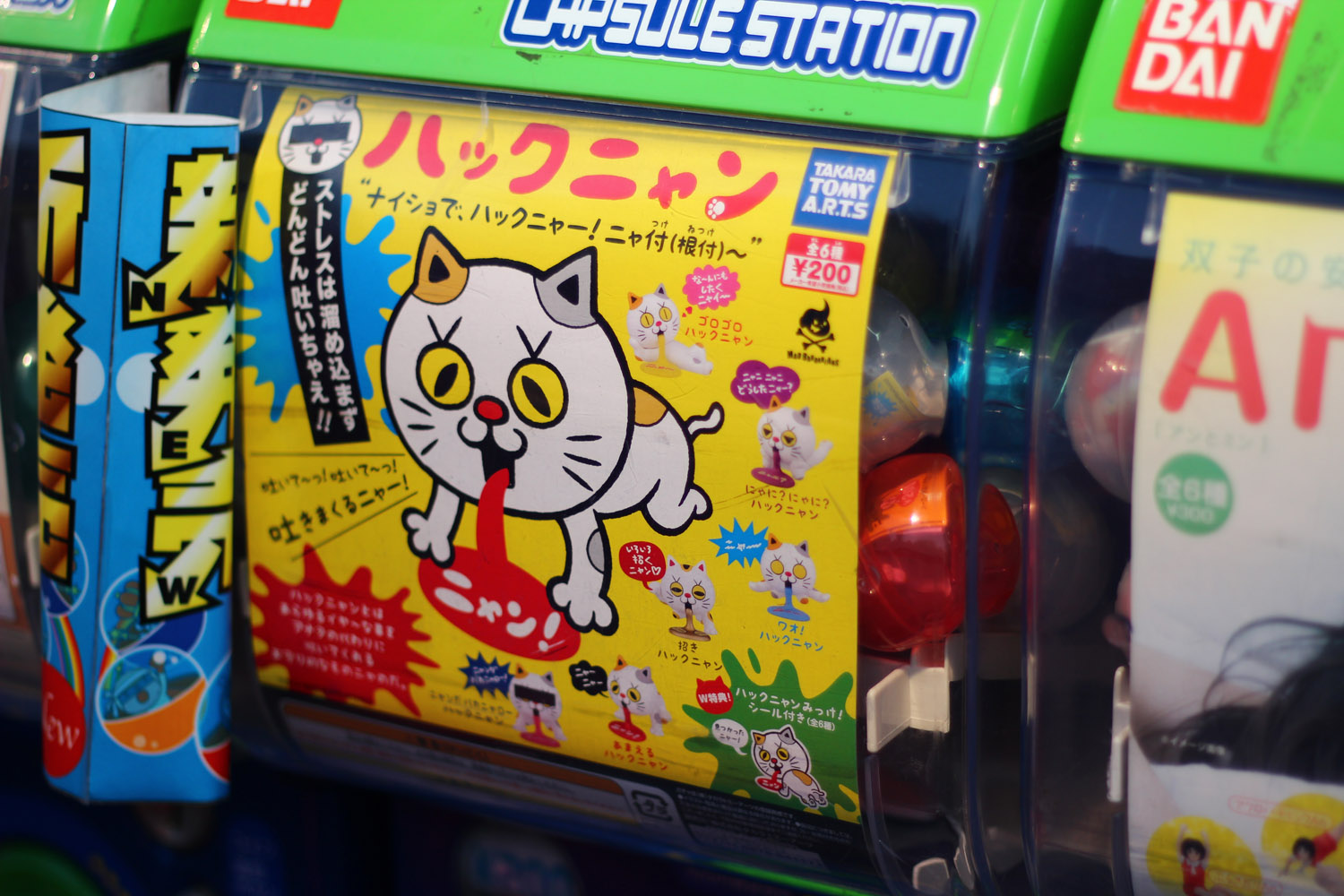 He lived in Tokyo for six years.
Crazytown
Japan, overall, can be mad. But even among Japanese people, it's accepted that Tokyo is much, much madder.
For one thing, the city is constantly changing. In the warmer days of spring, Japanese birds construct nests and Japanese builders hurl down and fling up buildings all over the country. But in Tokyo, they're busy all year round, making buildings appear and vanish like mushrooms. Stores and advertisements are also constructed or painted on large vehicles (like the flatbed truck bearing massive-breasted, topless, singing battle robots that rolled by during our last visit to Kabukicho) which then move around the city playing deafening music at passers-by. Even without Godzilla or the Next Big Quake, everything is huge, but nothing feels permanent.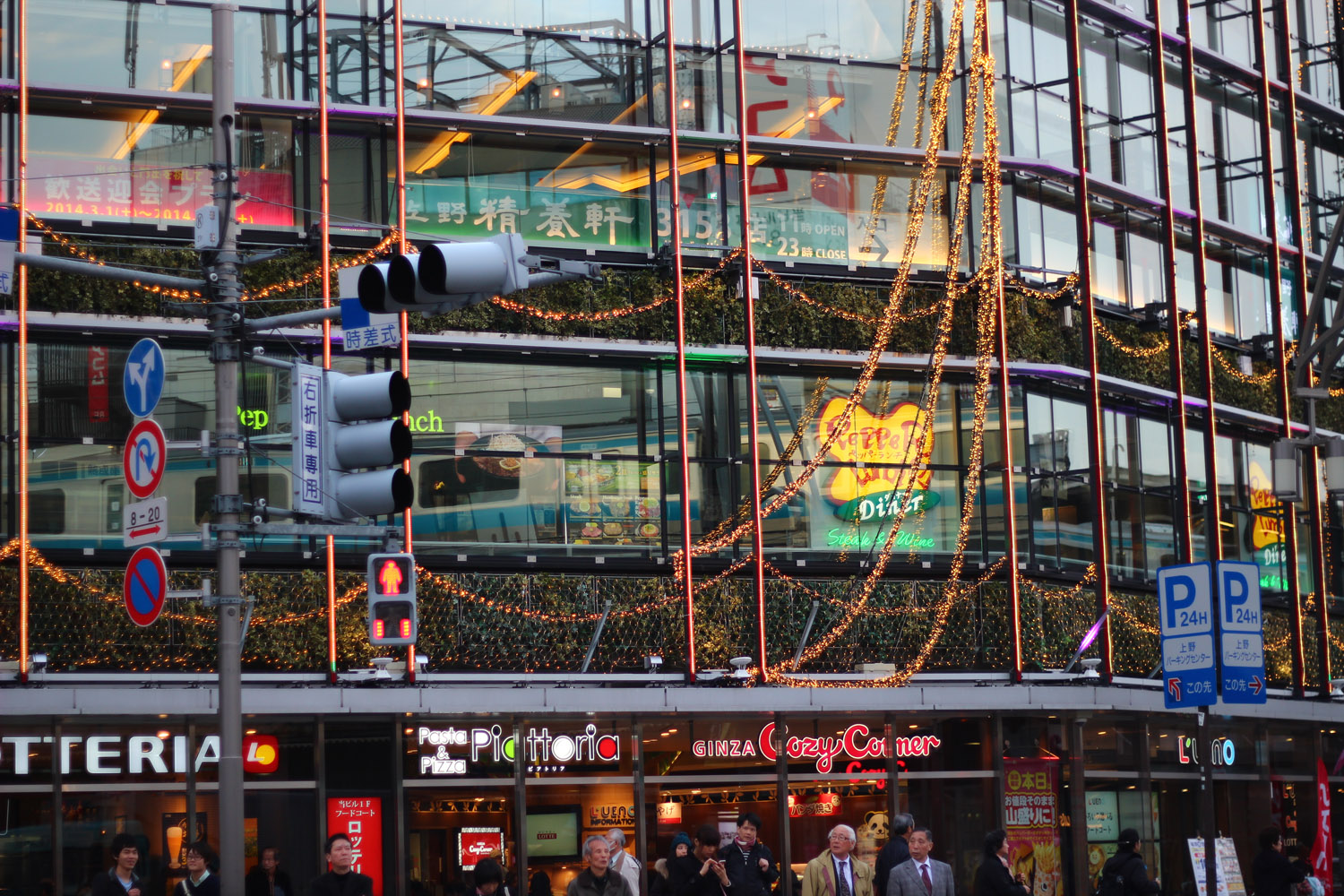 Did I say everything was huge? That's just the outside of the buildings. In their interiors and on the streets, Tokyo tries to pack as much of itself into the smallest spaces it can. That means low ceilings, narrow paths, tiny furniture and constantly touching at least three other people at once. The scale and density of Tokyo causes a low-grade mental pressure that takes genuine effort to resist.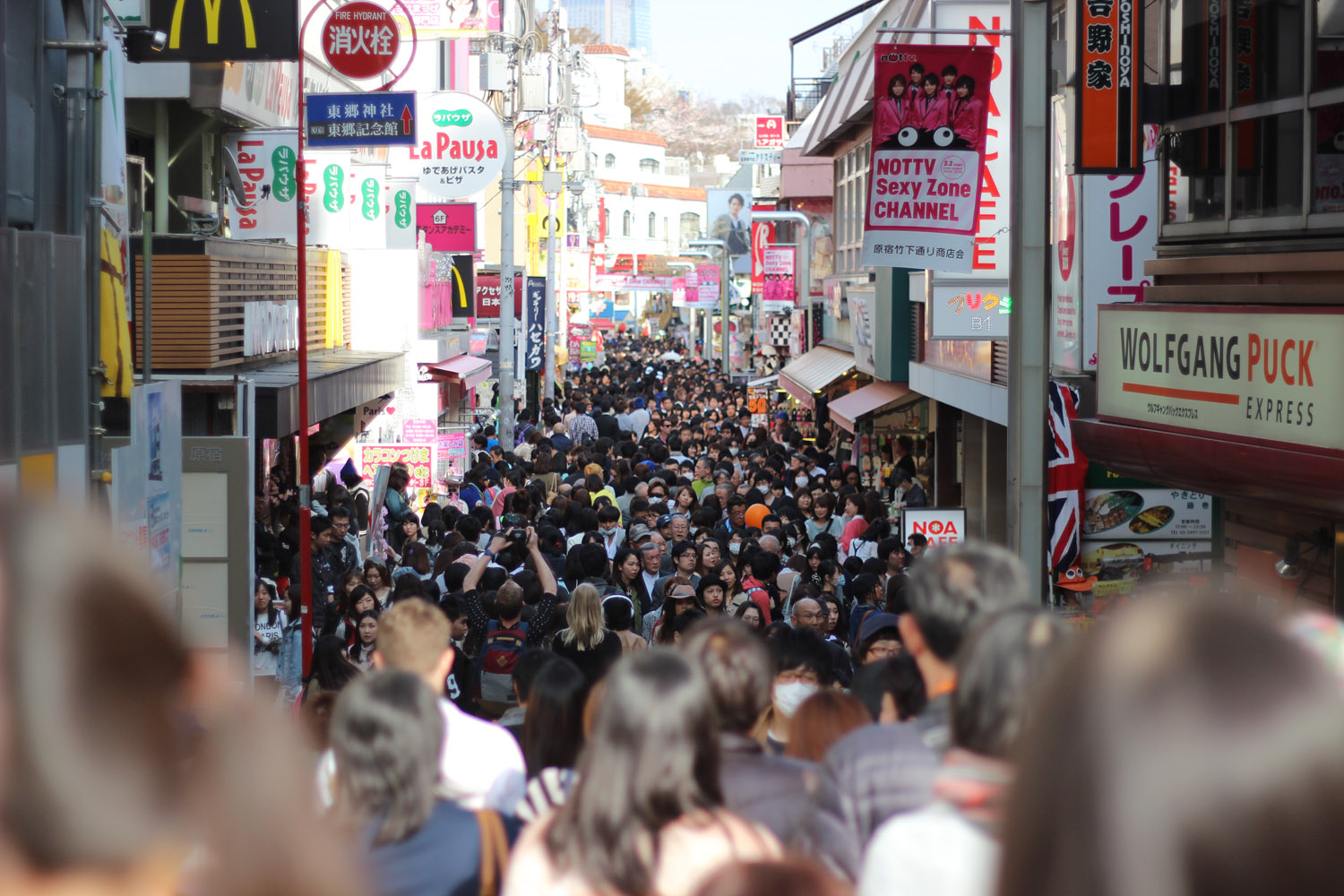 The major issue, though, is not really how much genuinely bizarre stuff (like the topless robots) is actually floating around the city, but how quickly you get used to it. The human brain is resilient and will absorb and adapt to any amount of bizarre stimuli, so in a place where so much is abnormal, your sense of normality becomes extremely unreliable.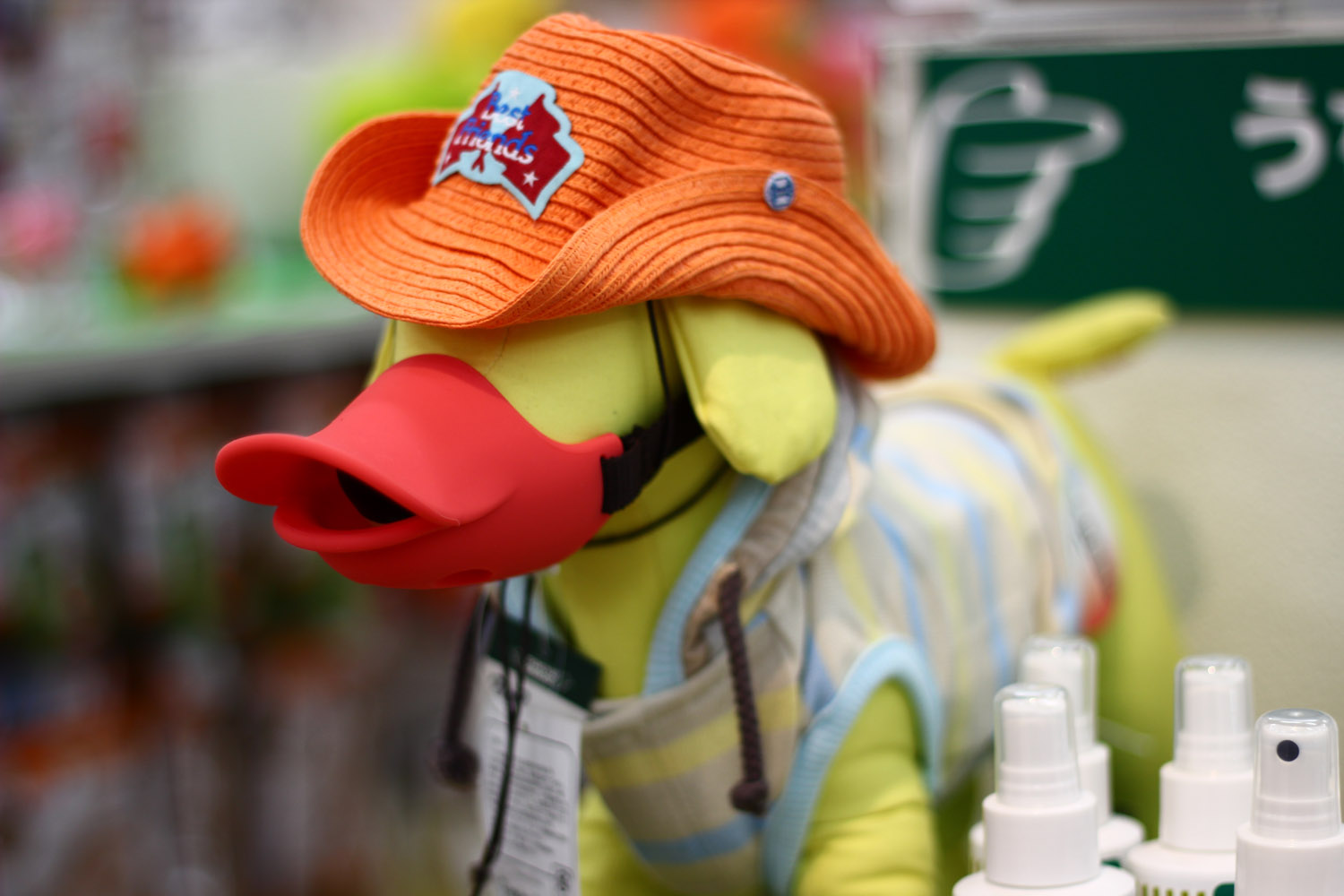 When you add the city's multiple personalities to that mix and the bizarre ways in which they interact, more than anything, walking around in Tokyo is like a real-life version of those nights you find yourself in the weird part of Youtube. You see something, it looks interesting, you click on it, it leads to something else, you click on that, you keep clicking…. and before you know it, it's three in the morning and you're watching a man feed his underpants to a goat.
Fortunately, in Tokyo your service provider isn't gathering any information on you.
What Happens in Tokyo….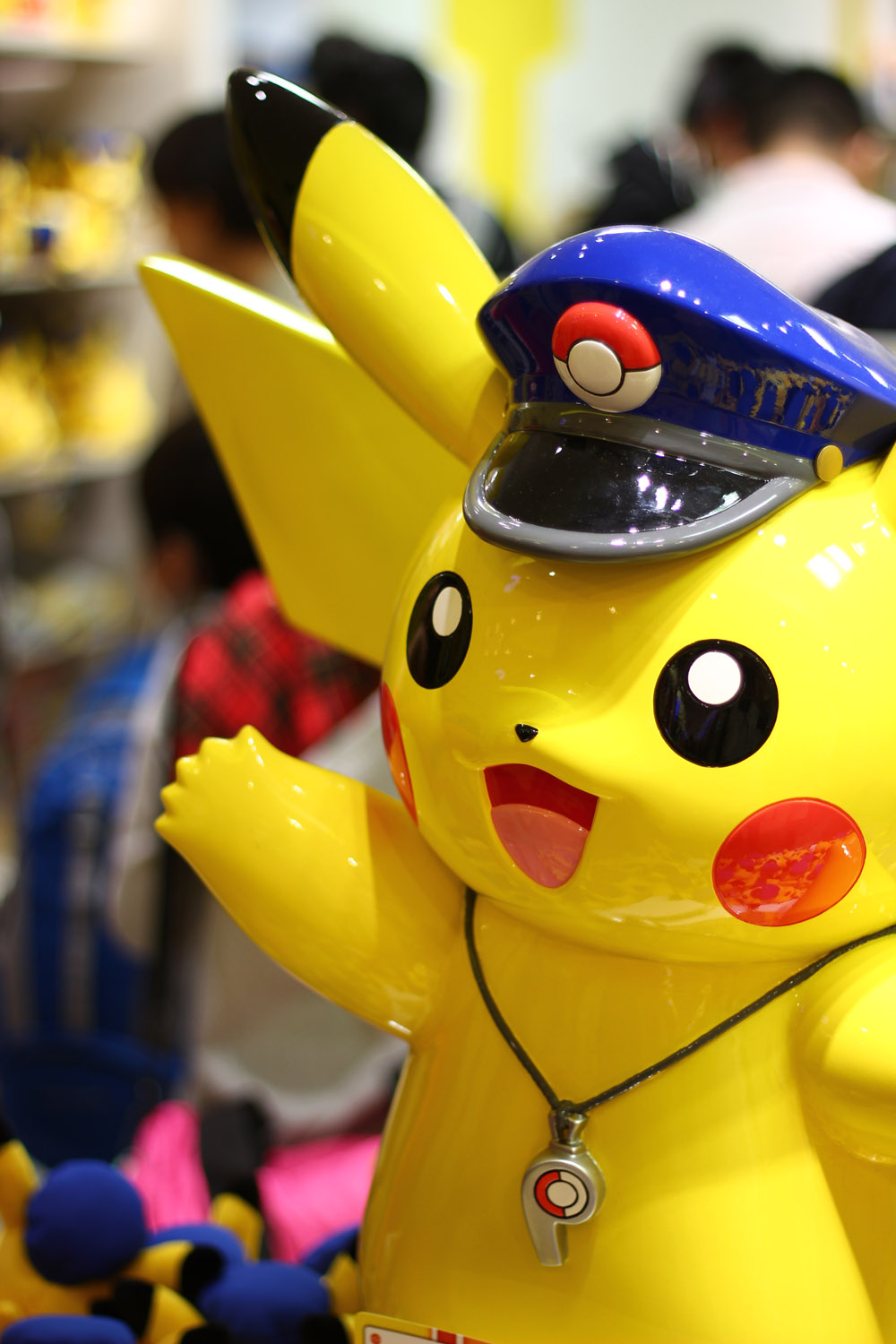 Ours would have had plenty on us before we even left our Akihabara hotel.
Although the manager had rented us tiny rooms with tinier ensuites, most of the hotel's business actually comes from capsule rentals to drunk and weary salary men. Two thousand yen (about twenty dollars) grants them access to a large shared bathroom with lockers and a small, coffin-like space in the wall with just enough room for one sleeper and a porn magazine.
Does this seem strange? What's stranger is that it only took about ten minutes before we were totally accustomed to the idea of going to sleep each night and waking up each morning knowing that there were a hundred businessmen sealed into the walls like wasp larvae.
If we leaned out of the window, we could see the local Pachinko Parlour, where an animated (and adorable) adventurer tugged on a jungle princess' leopard-skin bikini top. Below, the taxi-drivers, neon-lit trucks and scooter daredevils played their terrifying game of dodgems, while sirens screamed all around, yet never arrested anyone. We could also watch tired office workers step onto the balcony for a cigarette and a moment to think, without ever noticing any of the frenzied activity around them.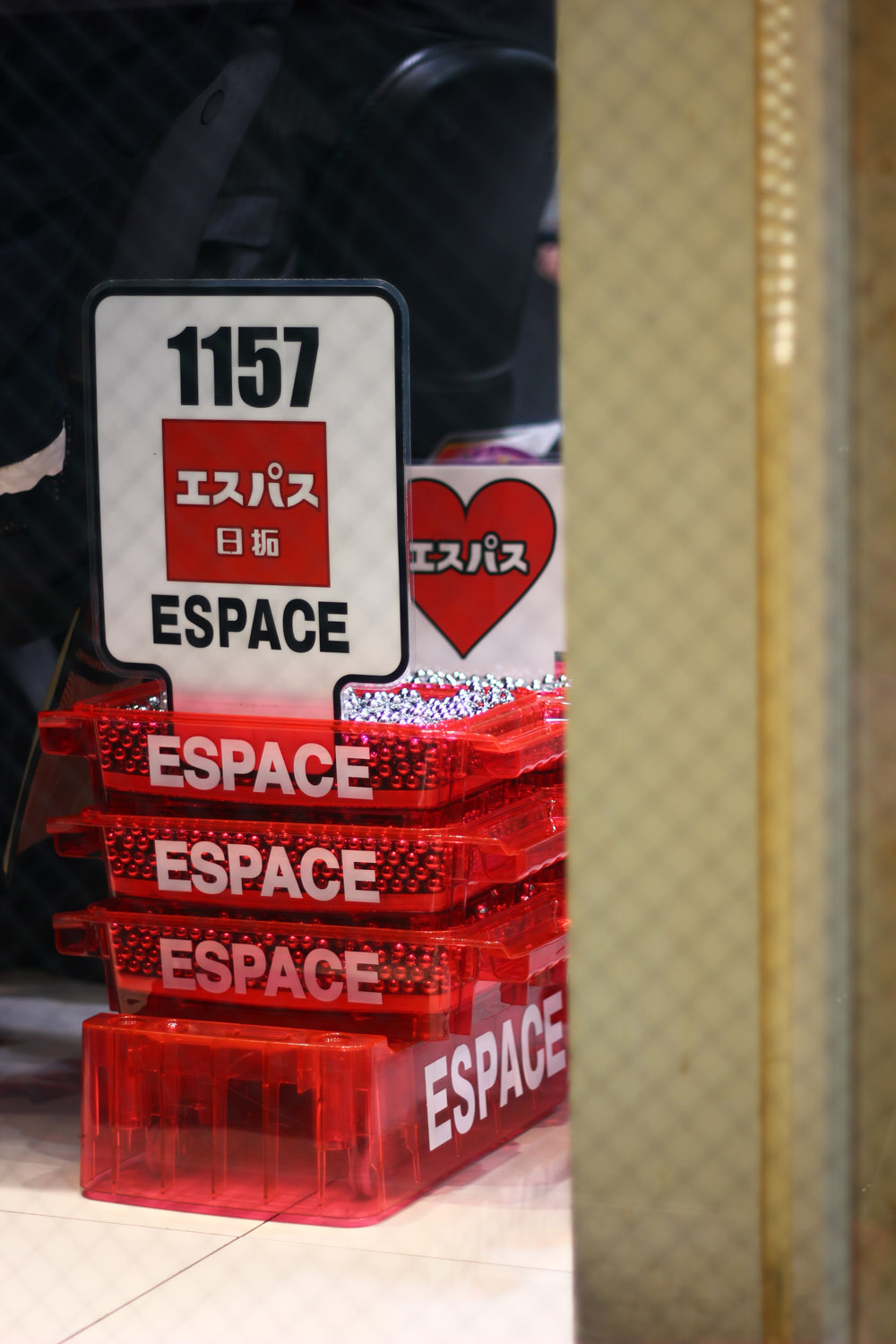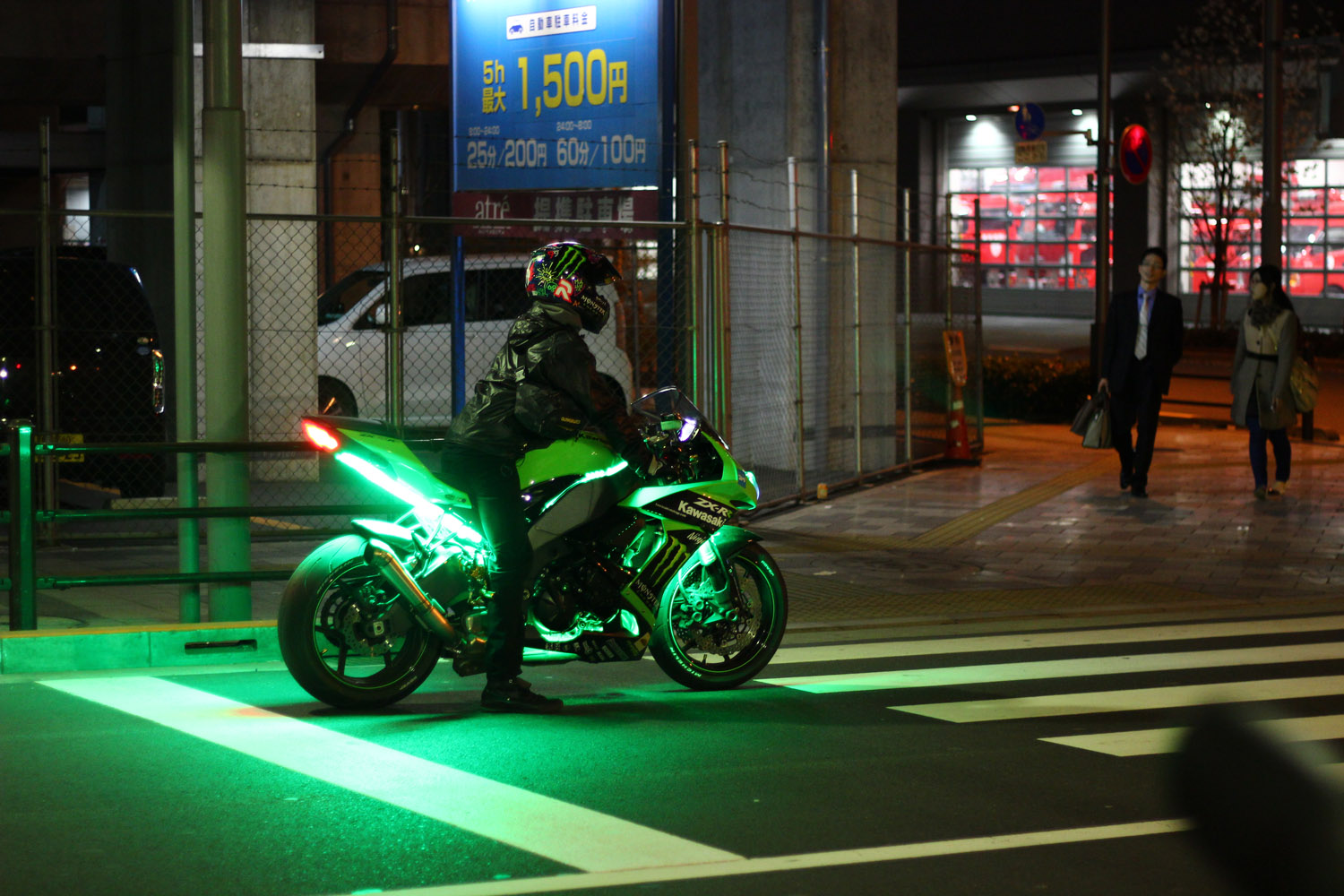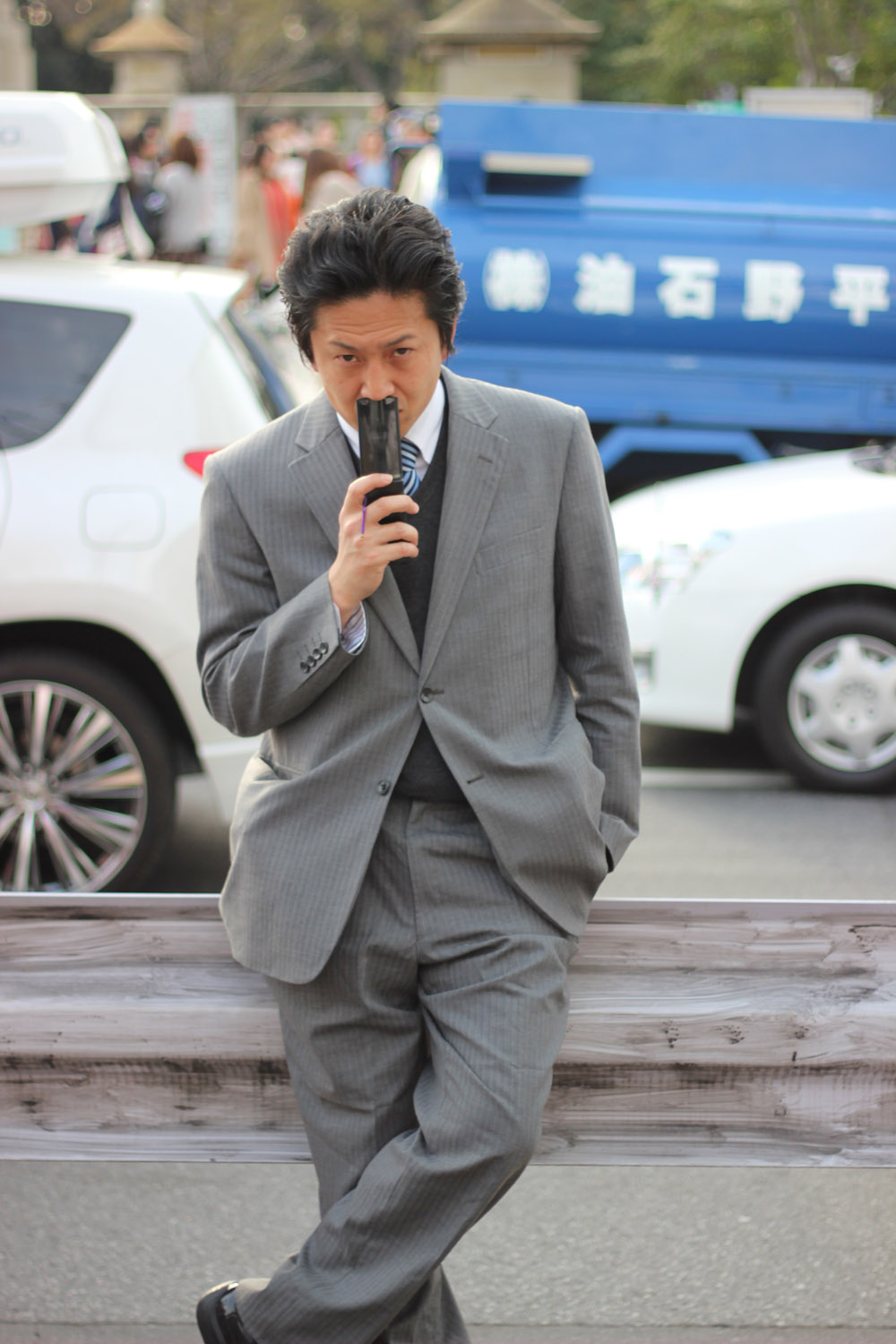 In Tokyo, the people are like islands.
Becoming an Island
Despite our inauspicious beginning, we fell into our Tokyo routine (and our island status) fairly quickly.
In the morning, I would wake up, give the wall (and its load of snoring businessmen) an affectionate pat and wander into the corridor to heat water for tea. When it was ready, the three of us would step out onto the tiny "balcony" to watch the dodgem game, the suited abseiler on the opposite building and, one morning, a procession of neon-decorated trucks blaring pop music to advertise the new Idolmaster Game (which will be released in May if you're into that sort of thing. Please don't tell me if you are.)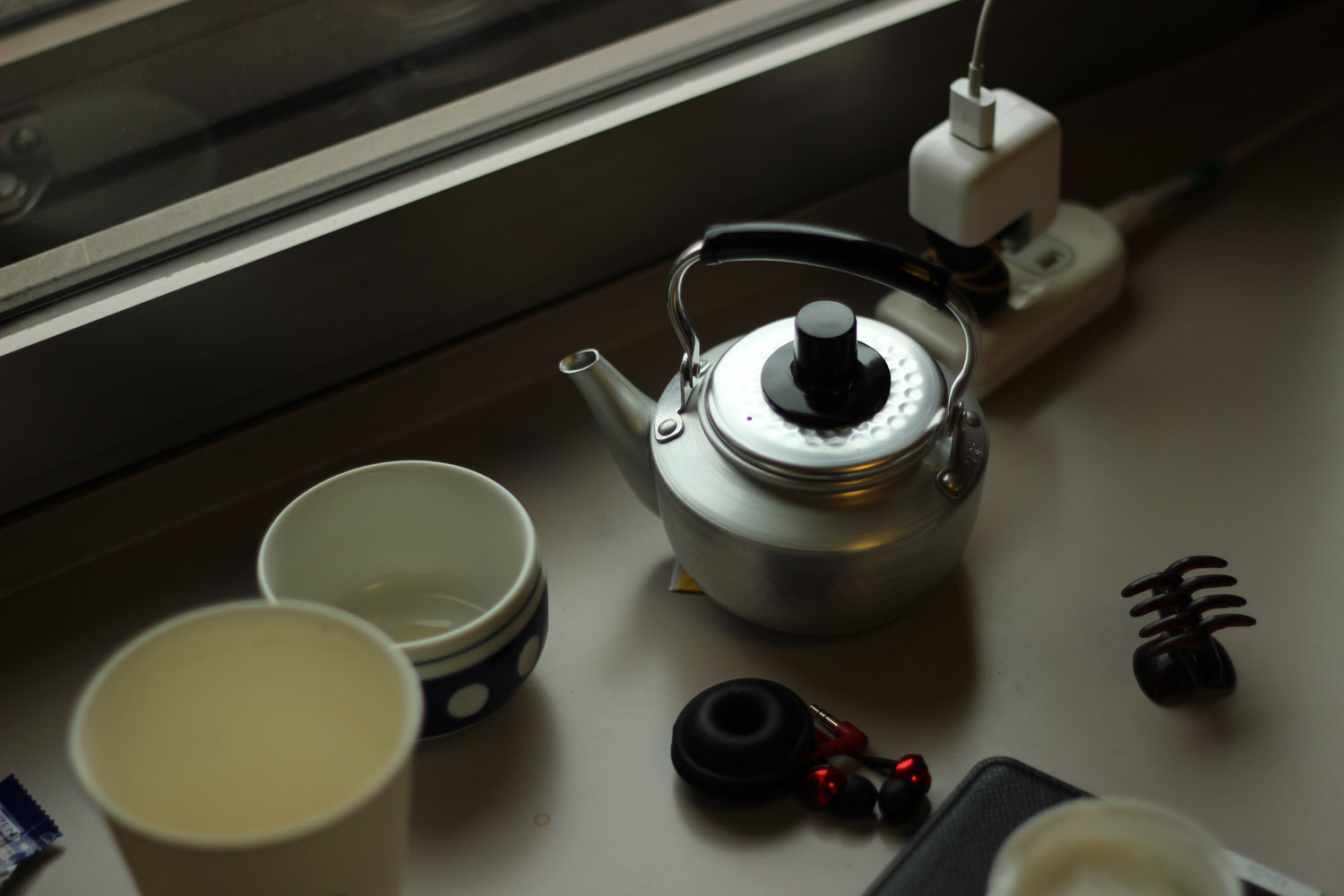 After that, it was time for us to decide what to do with our day.
We visited Akihabara, of course; our anime-nerd leanings and our hotel's location by Dentown made this an obvious choice. While we initially had a wonderful time, cramming ourselves between overstacked shelves of figurines, clothing and art books, we gradually started to notice that Akihabara seems to be morphing into something a lot more seedy and a lot less fun. I don't know if the art has changed, or the current generation of nerds are a creepier breed, but it had a particularly bad effect on the guys, both of whom declared themselves finished with the place and in desperate need of a bath. And, after accidently catching the tail-end of an AKB-48 show, I couldn't blame them. It makes me cringe to think that our students could potentially attend concerts in the same building as those sweating, tracksuit-wearing otaku waving their glow sticks at fifteen year olds dancing in ruffle skirts.
(Akihabara still has plenty to offer the nerdy traveller, but you might be more likely these days to just get in, buy it and get the hell back out without enjoying your time as much as you used to.)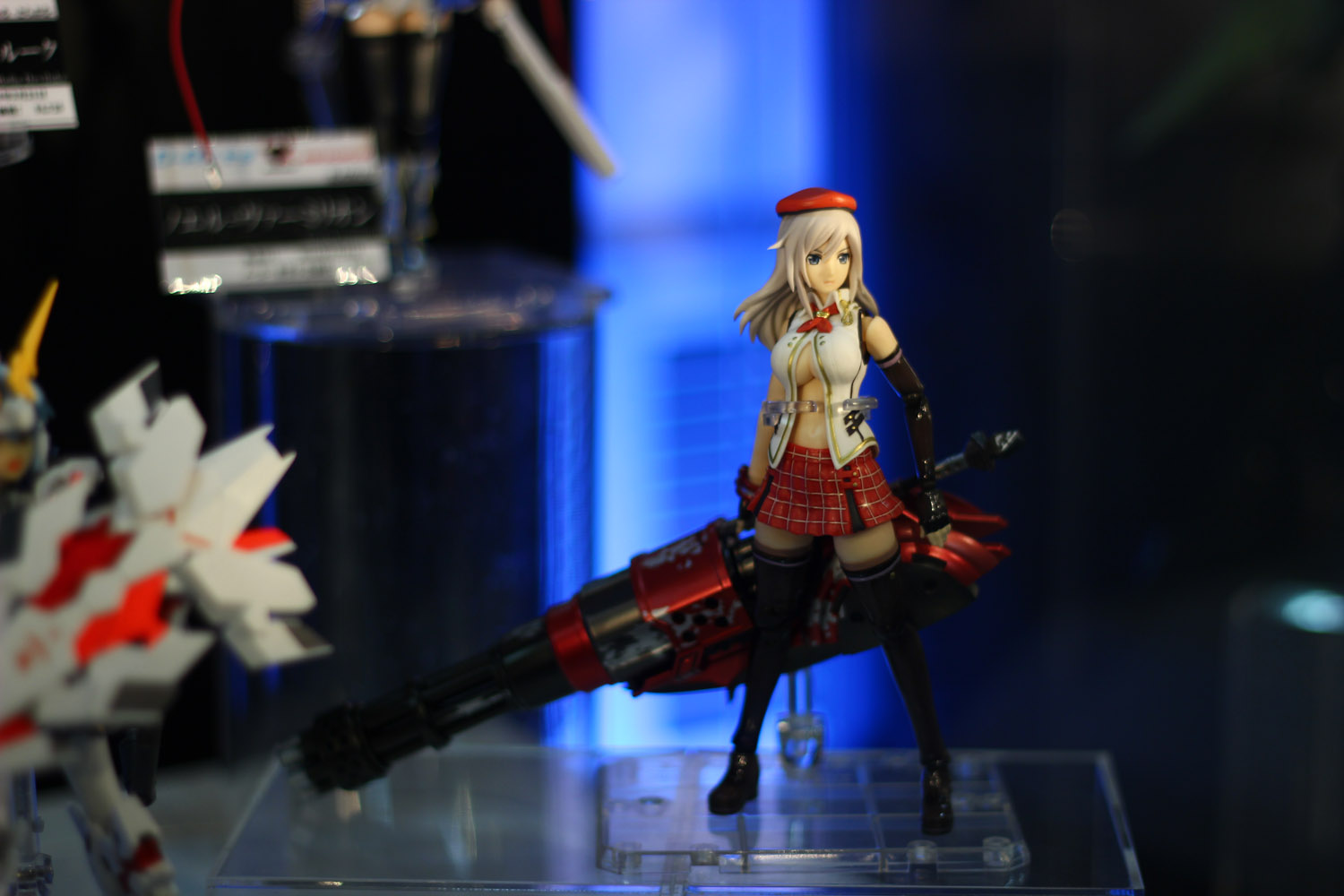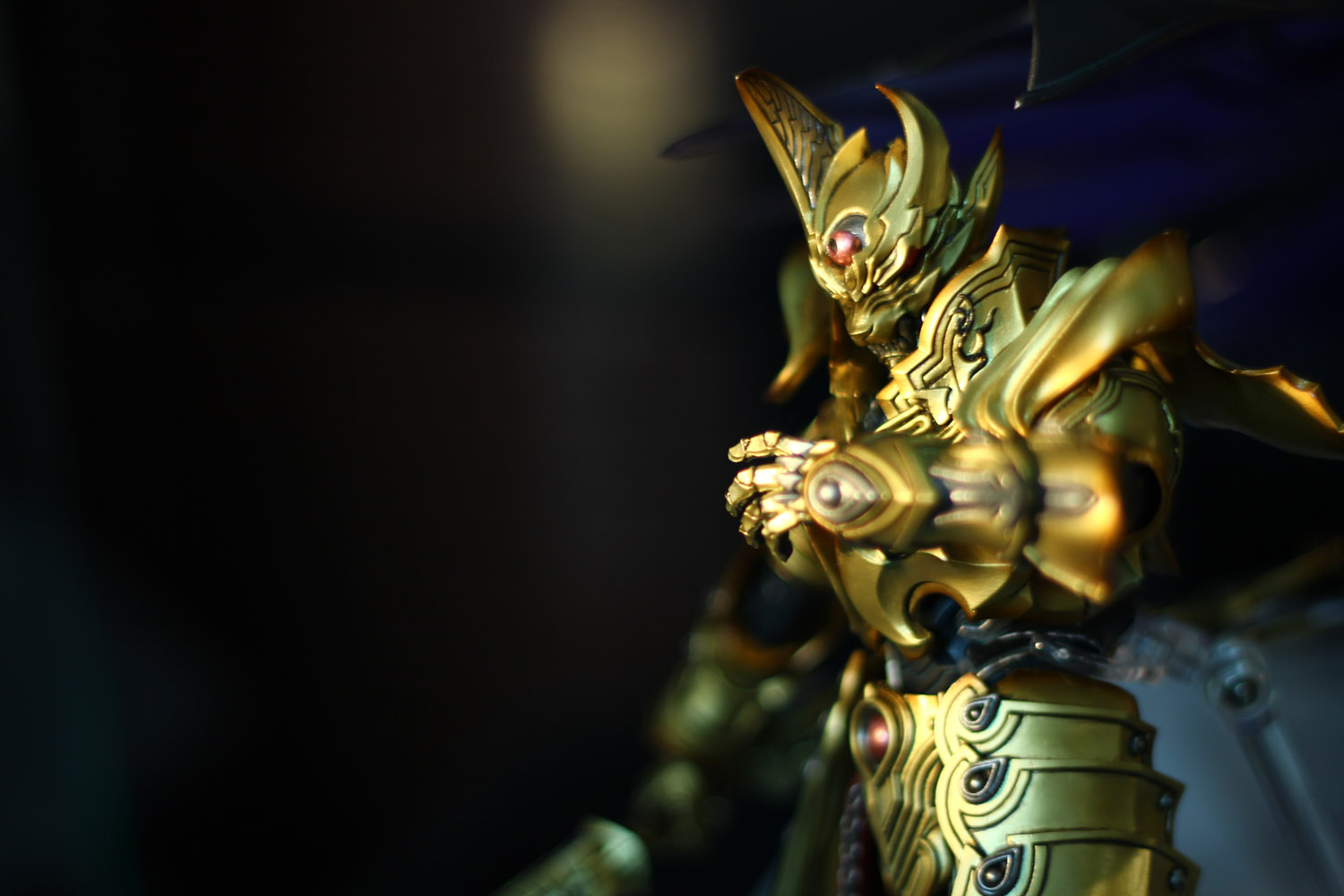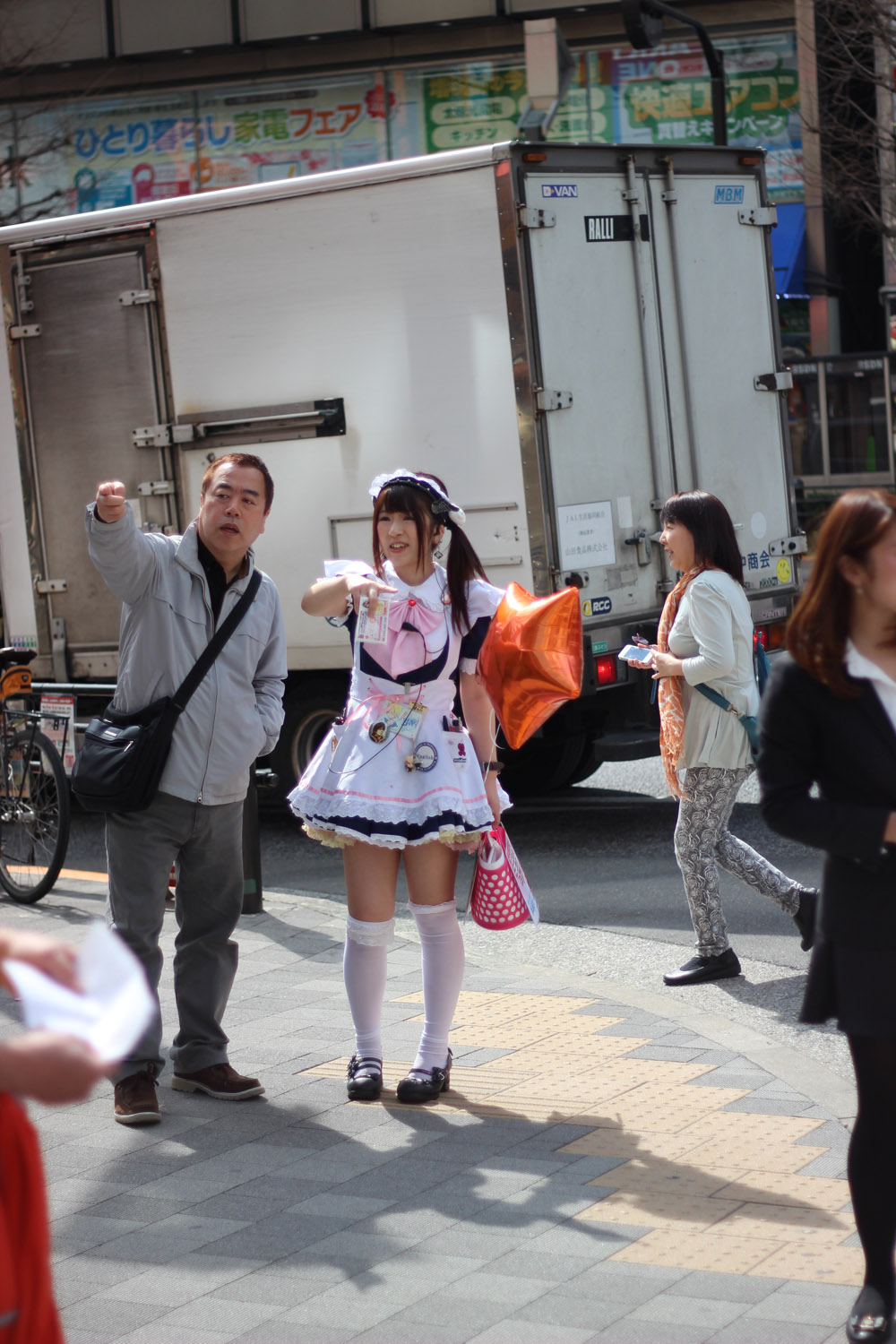 Ueno, mixing more of the old Japan with the new was much gentler on the guys' bruised sensibilities and we spent quite a bit of time recuperating under the cherry blossoms in Ueno Park and in the Ueno markets. Asakasa, though crowded, is also a fairly relaxed place by Tokyo standards and is popular with backpackers and older Japanese tourists. Our objective was Sensou-ji, a holy site devoted to the bodhisattva Kannon, where people have been visiting and buying (actually quite reasonably priced) souvenirs for almost fifteen centuries. (I really love that about Japan; instead of trying to avoid the tourist traps and really connect with the ancient culture of an area, visiting the tourist traps is HOW you connect!)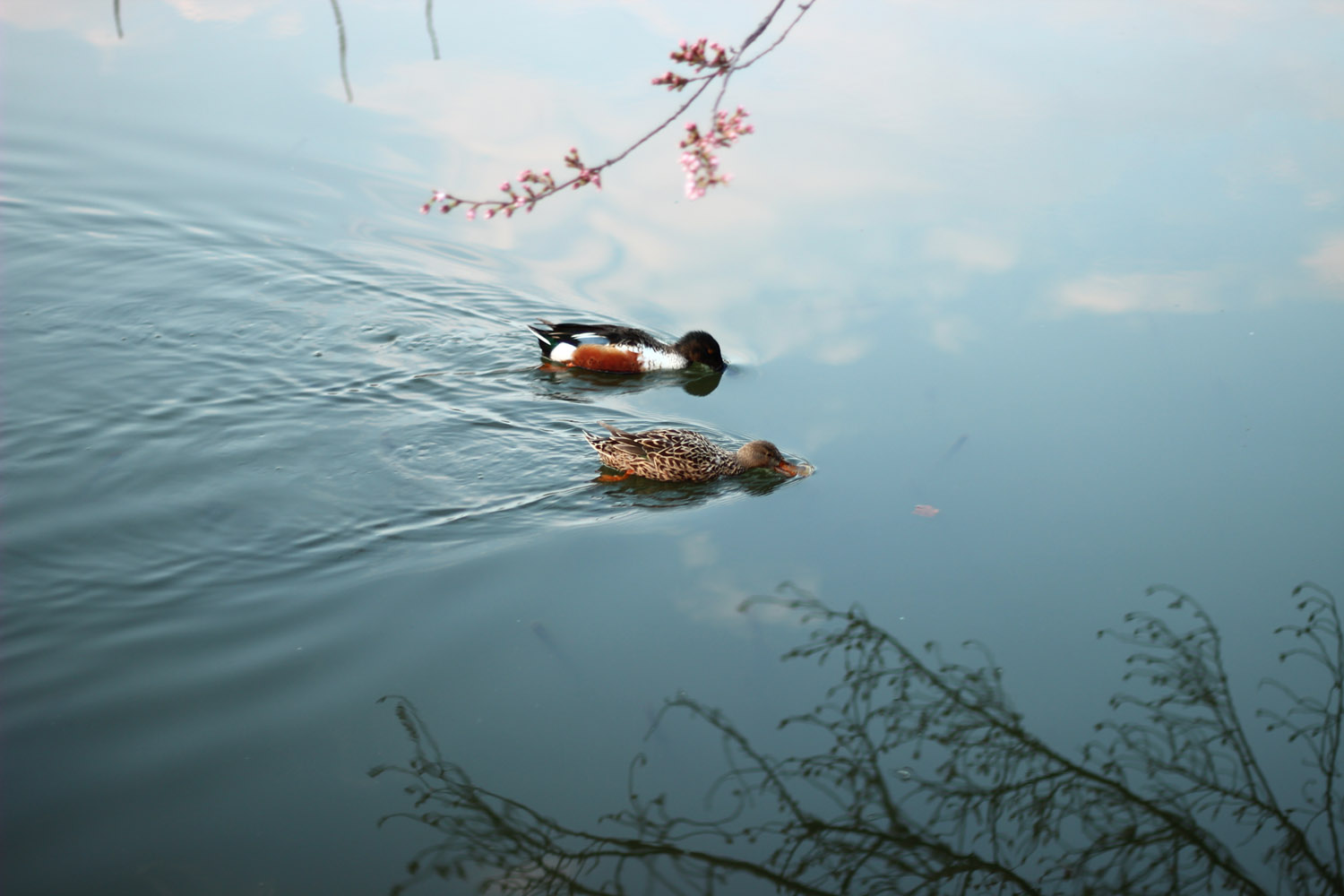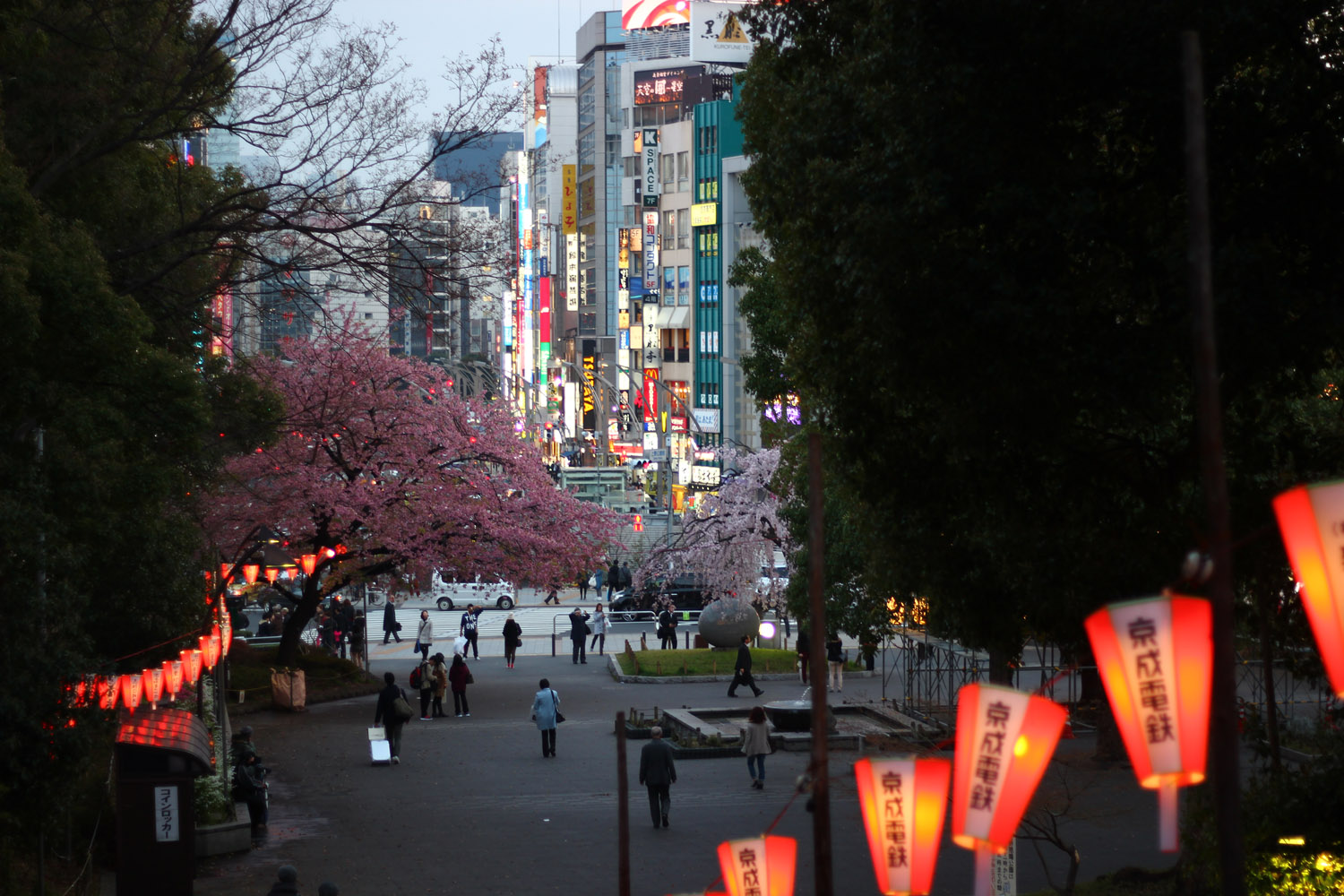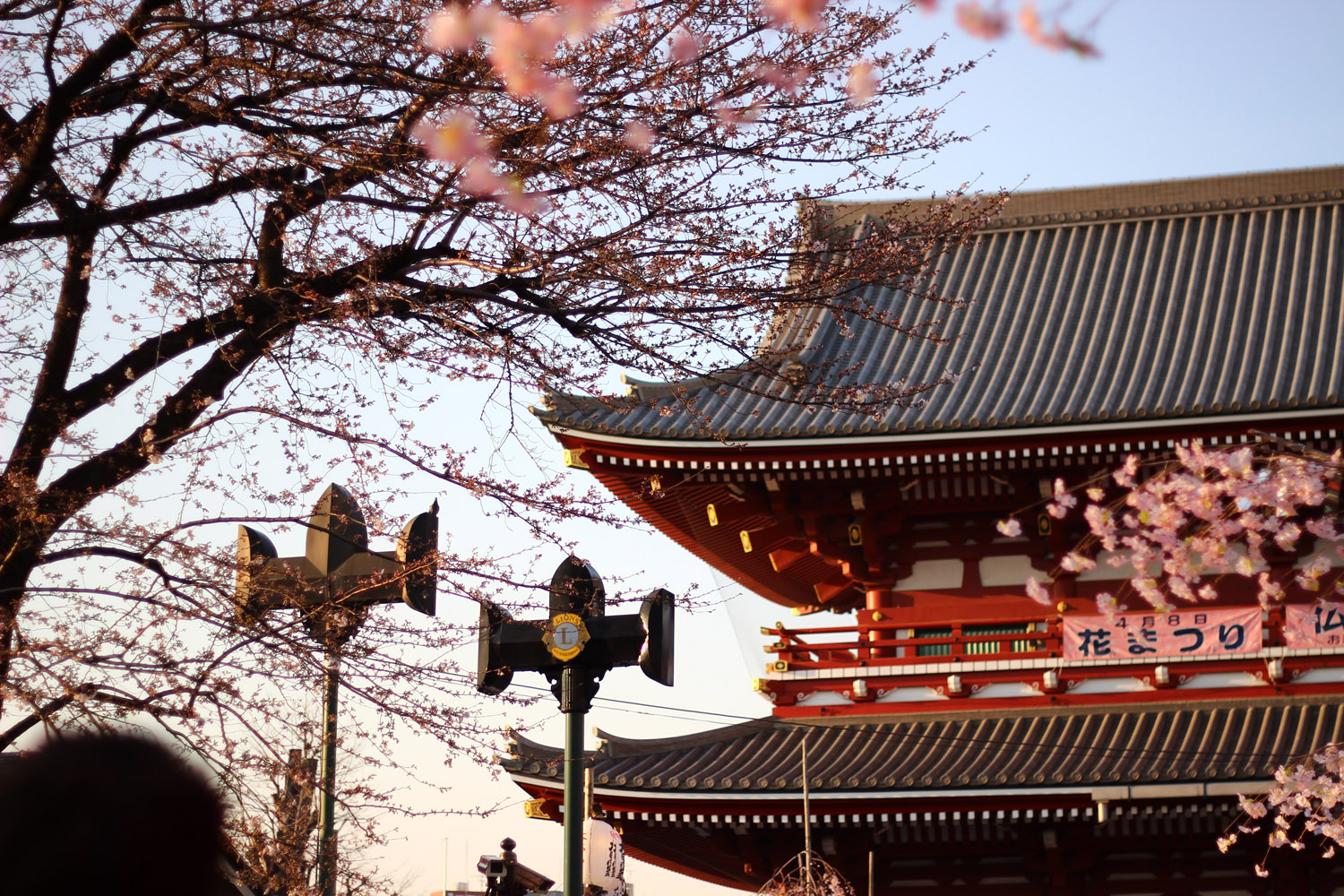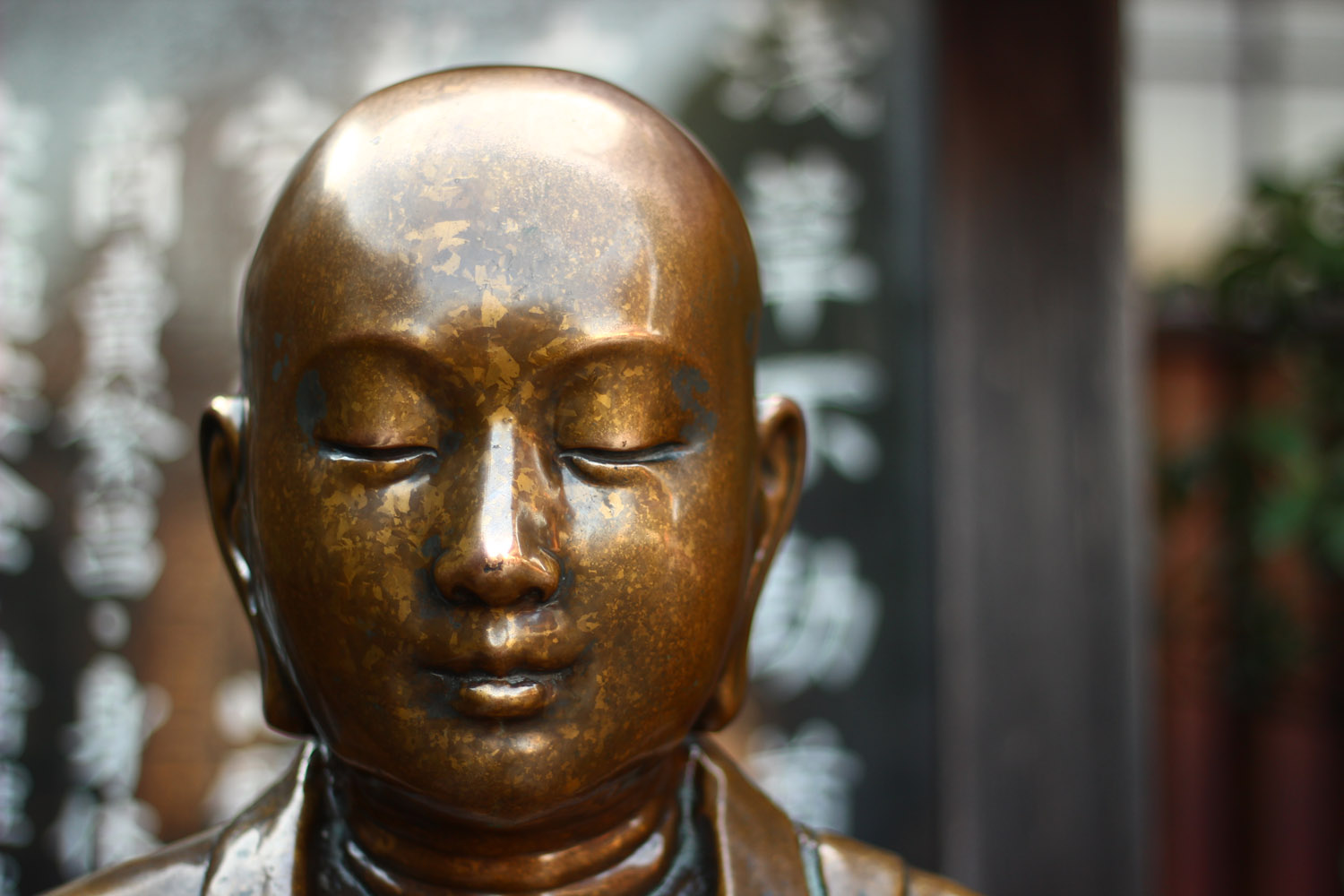 We skipped Shinjuku and Roppongi this time and very quickly zipped through Ginza, but Kin and Shallow indulged me and allowed me a lot of time in Shibuya.
I adore Shibuya; I could spend all day there, just watching people and walking around. This area is a bit of an artistic and fashion centre, not just for designers and multinationals, but also for the kids who stitch, paint or hammer together their own looks and styles and, when they get a little older, even open little shops of their own, which are immediately graffitied by their younger colleagues. (They do it so nicely, though that no-one minds.)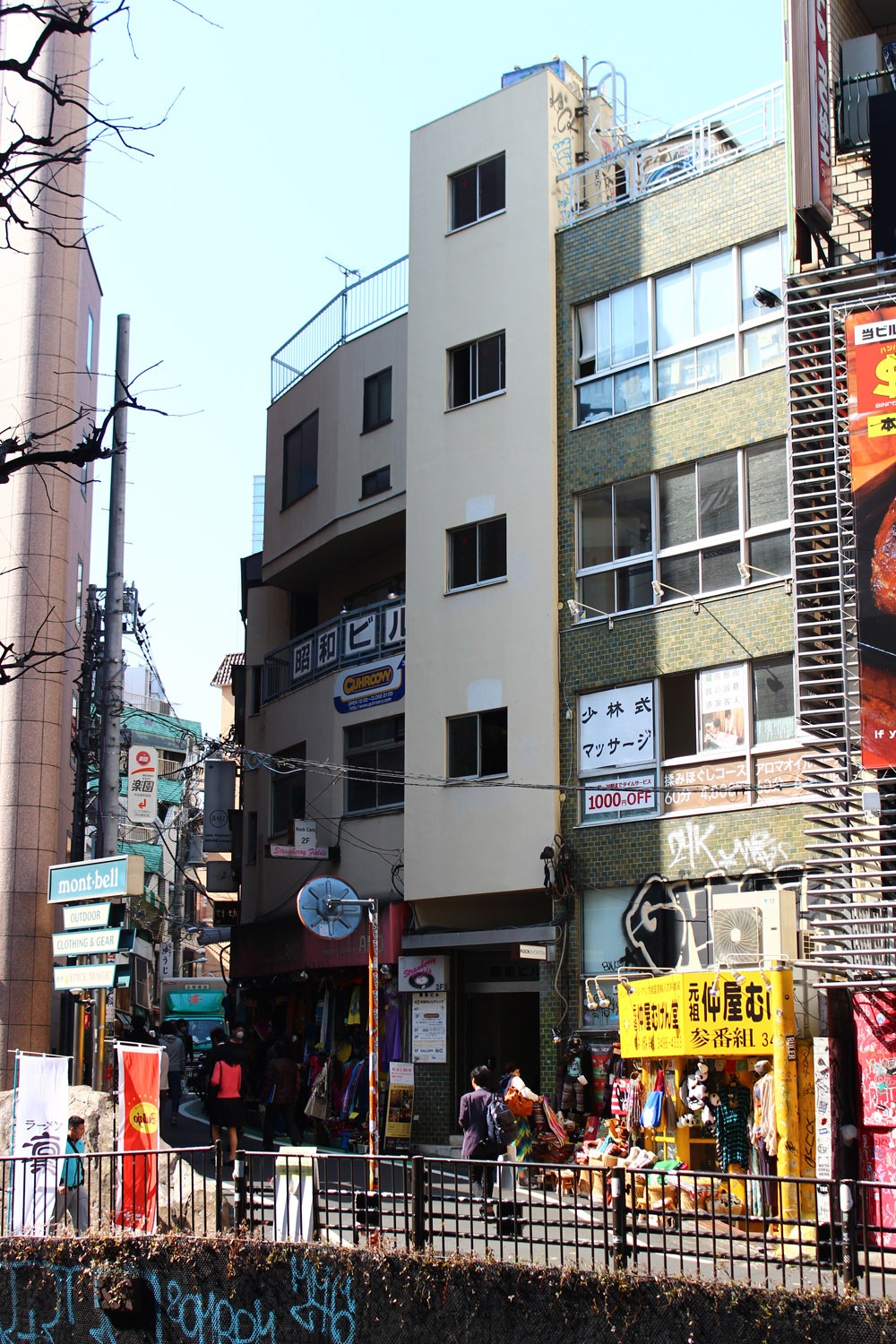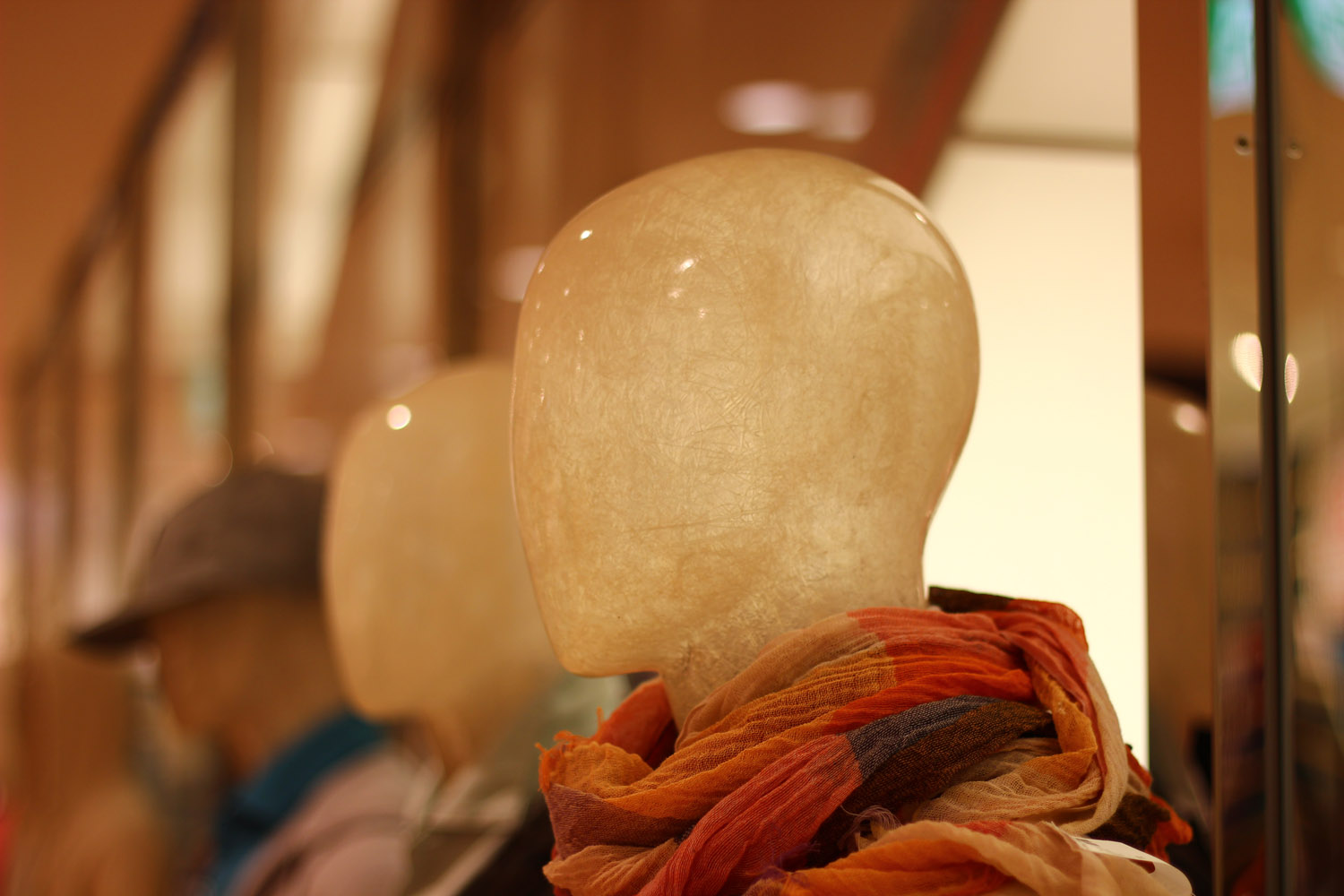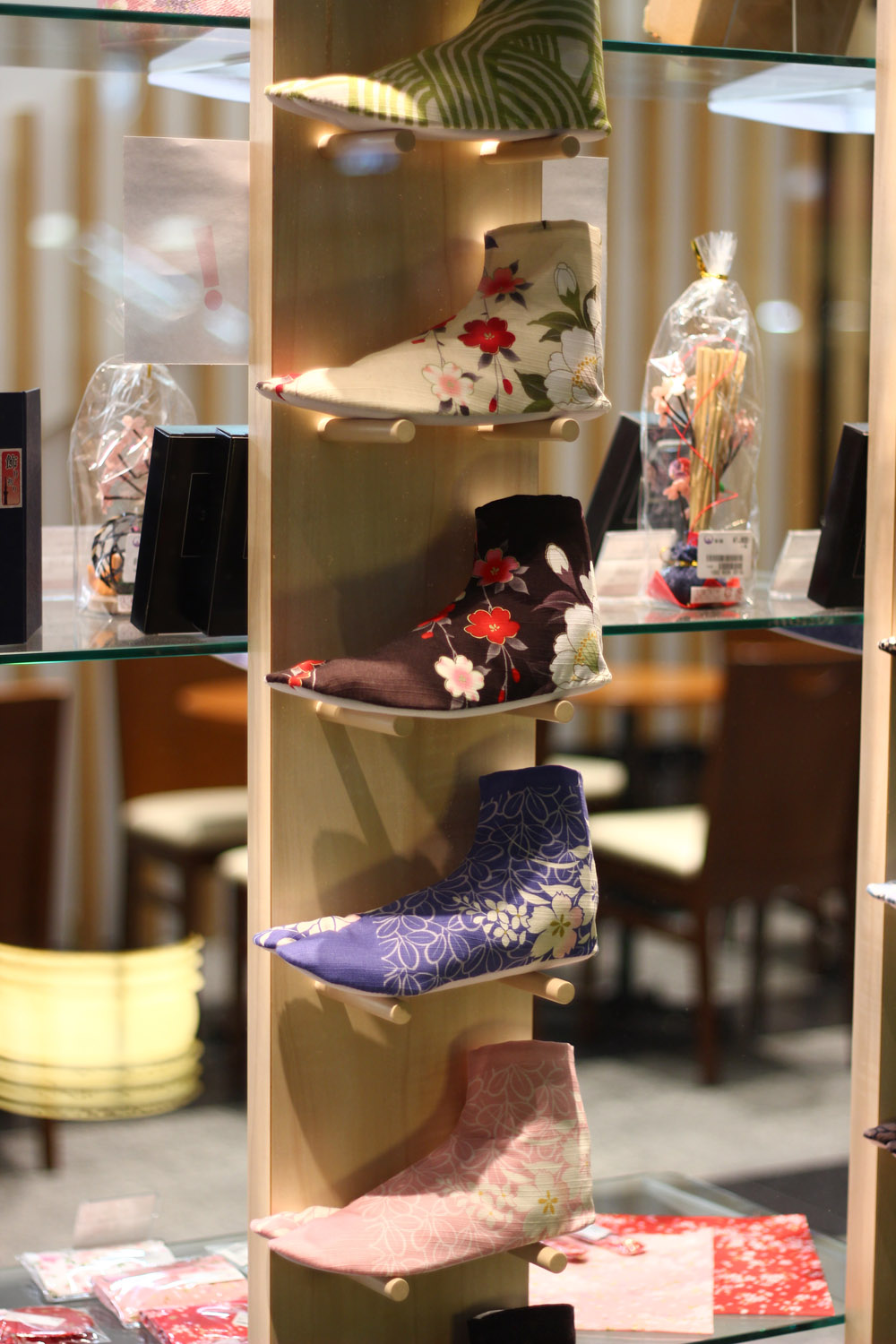 Really, Shibuya is far too cool for me, but it's generous enough to let me hang out there anyway.
Most of our trekking was done on foot, although we did hop onto the subway sometimes. As we were generally travelling outside rush hours, Kin and Shallow were permitted to travel in purdah with me, in the "Ladies Only" section of the train (set aside to protect women travellers from sexual assault). Only some of our stations had installed suicide-prevention barriers or calming blue lights, but all played a happy jingle as each train approached, which some claim is another preventative measure.
Personally, I found this ingenious creation much more cheery and engaging than yet another obnoxious noise on the Japanese subway.
Harajuku was so crowded, the tide of people almost washed us away. Shallow's height became an advantage for the first time since he'd arrived in Tokyo (normally he just bumped his head on things) and he could keep an eye on Kin's red hat bobbing away on the current. I just became flotsam and grabbed hold of whatever bits I could reach of either Shallow or Kin whenever the flow brought us close together. We saw a few examples of Harajuku fashion on people (and many more in the shops!) but if you really want to see Harajuku girls, visit Jingu Bashi, the Harajuku bridge, on Sunday afternoon. Right over the bridge is a peaceful Meiji Shrine and also Yoyogi Park, where we met with a friend and unexpectedly became part of a cherry-blossom viewing party with the staff of a Shinjuku publishing company.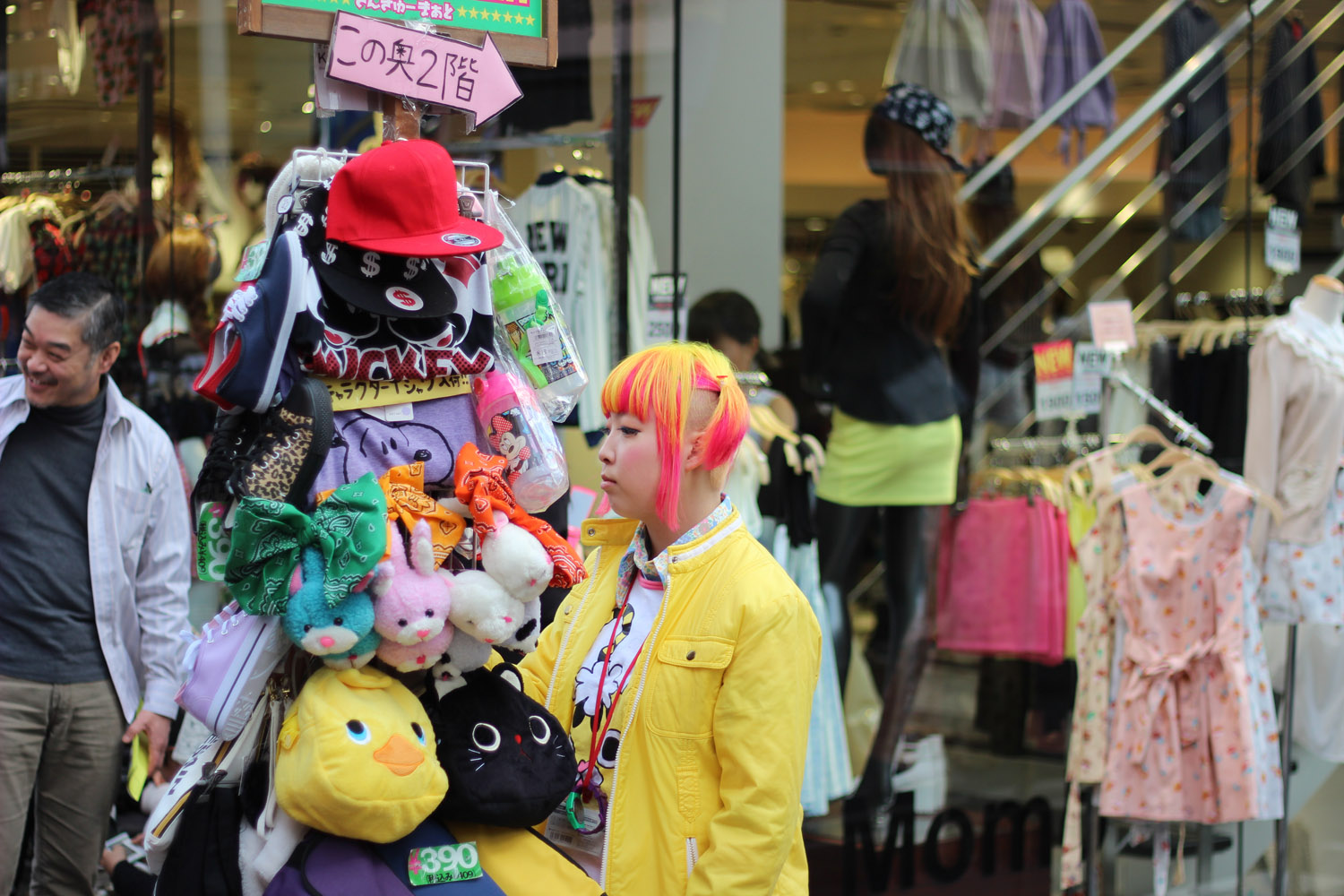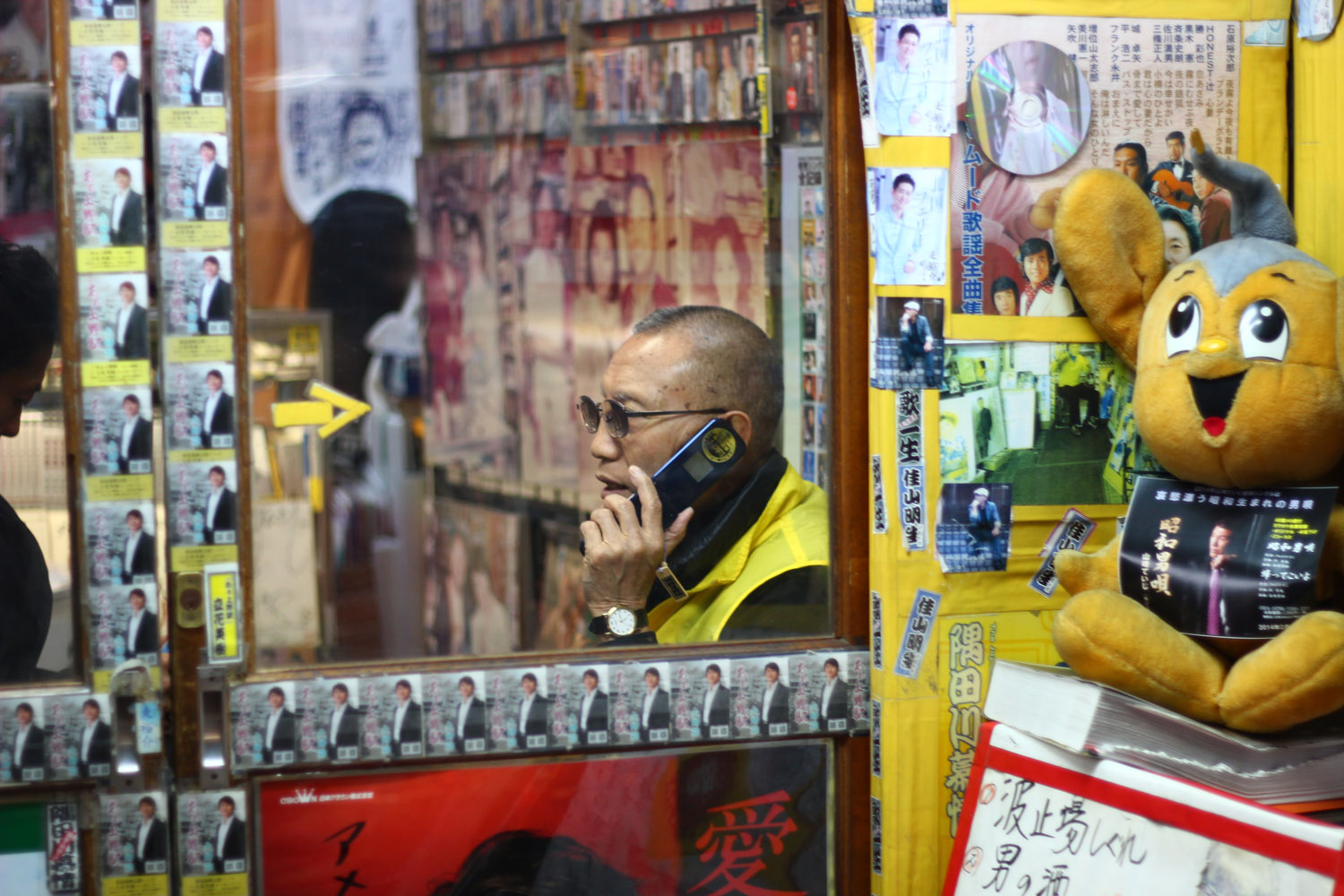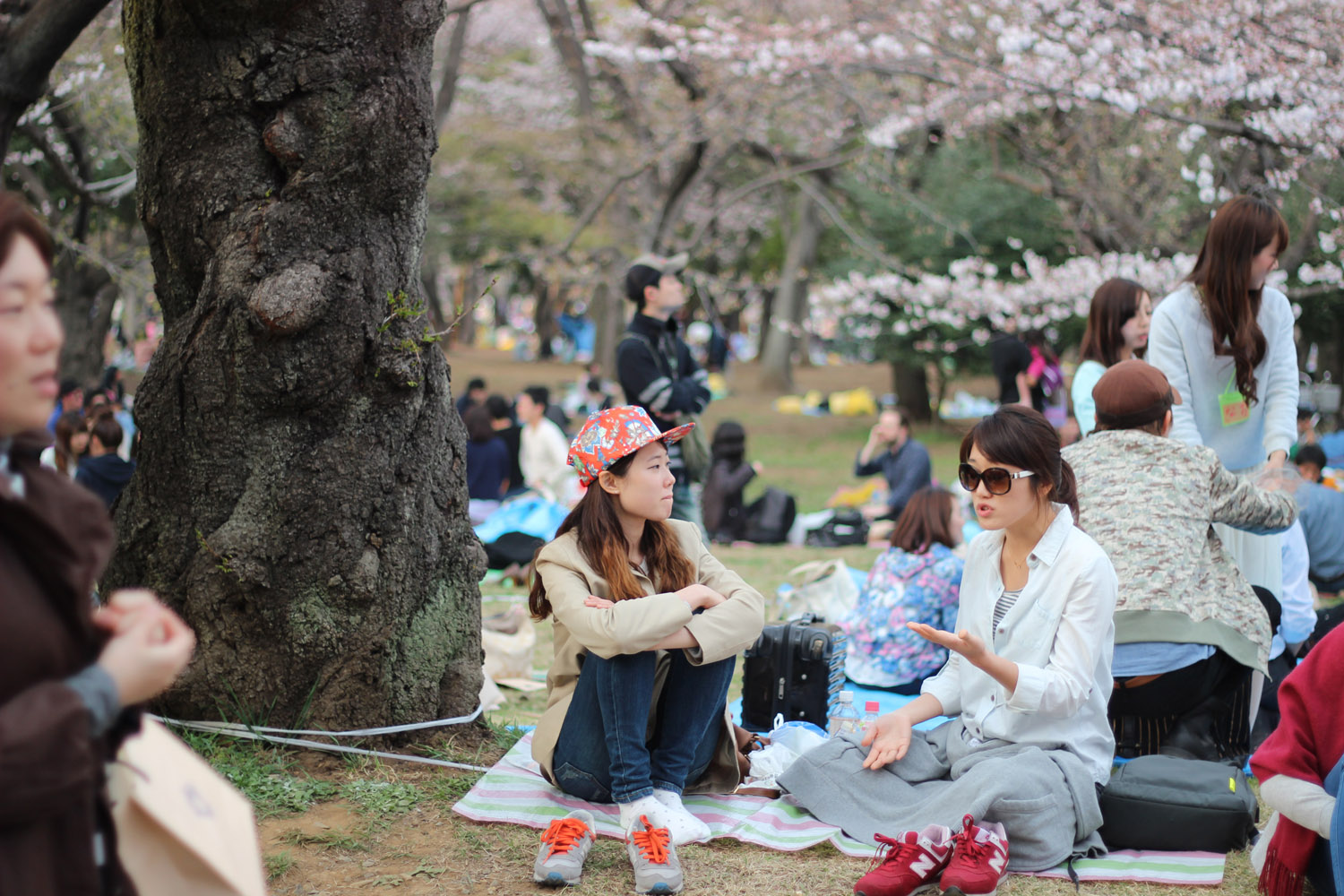 The park was so covered in eskies and picnic blankets that parties combined like slime mould, forming one ultra-party whose participants cheerfully shared their food and sake and posed for group photographs with strangers.
Islands can join very quickly, if sake is involved.
Much later, and a little unsteady, our whole cherry-blossom party was carolling about being fireworks in the karaoke booth where we'd had dinner. Our merry trek from Harajuku had gone past decorated trucks (each with a pair of feet pressed on the windscreen), night markets, outdoor raves and a woman quietly walking her meerkats through Shibuya.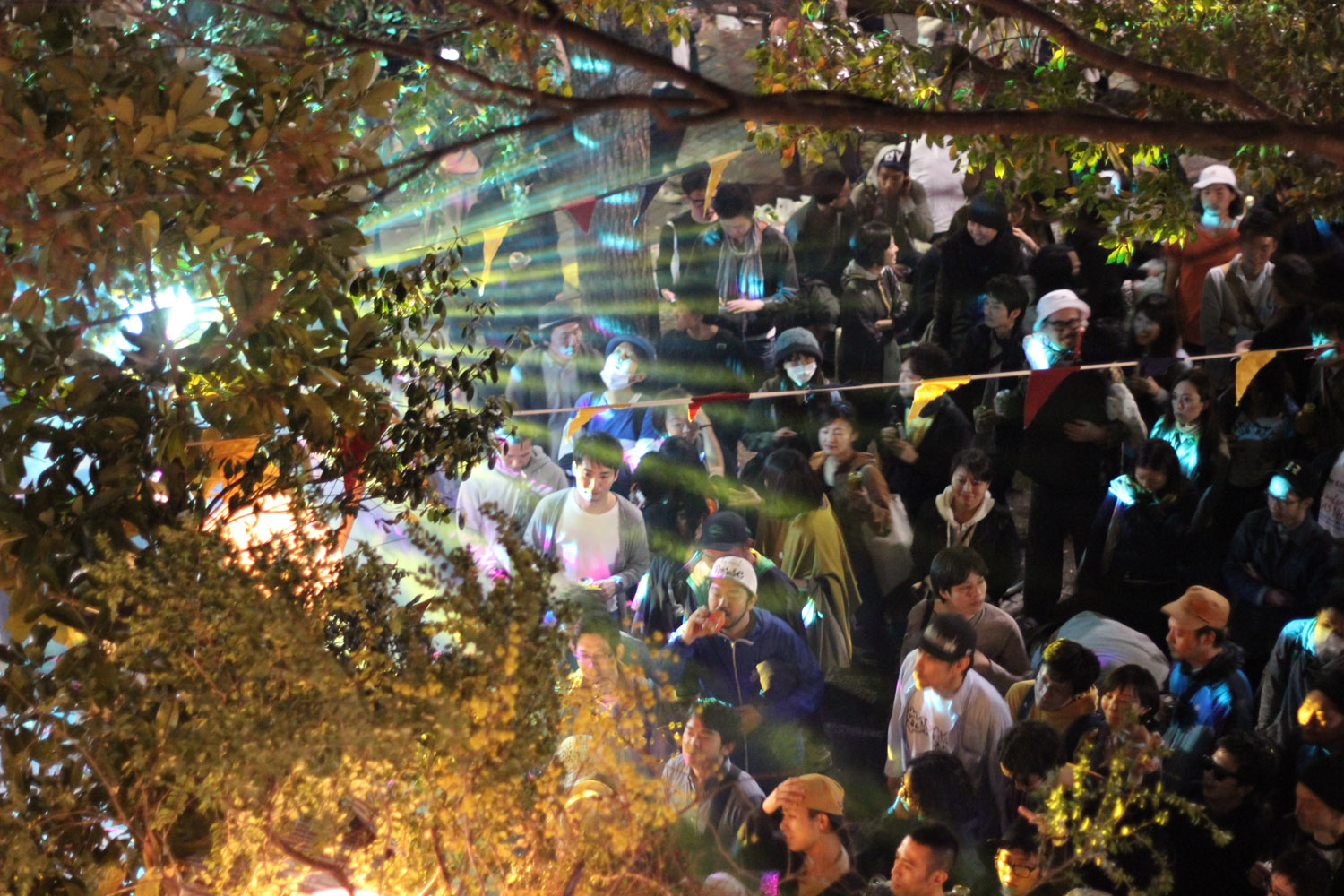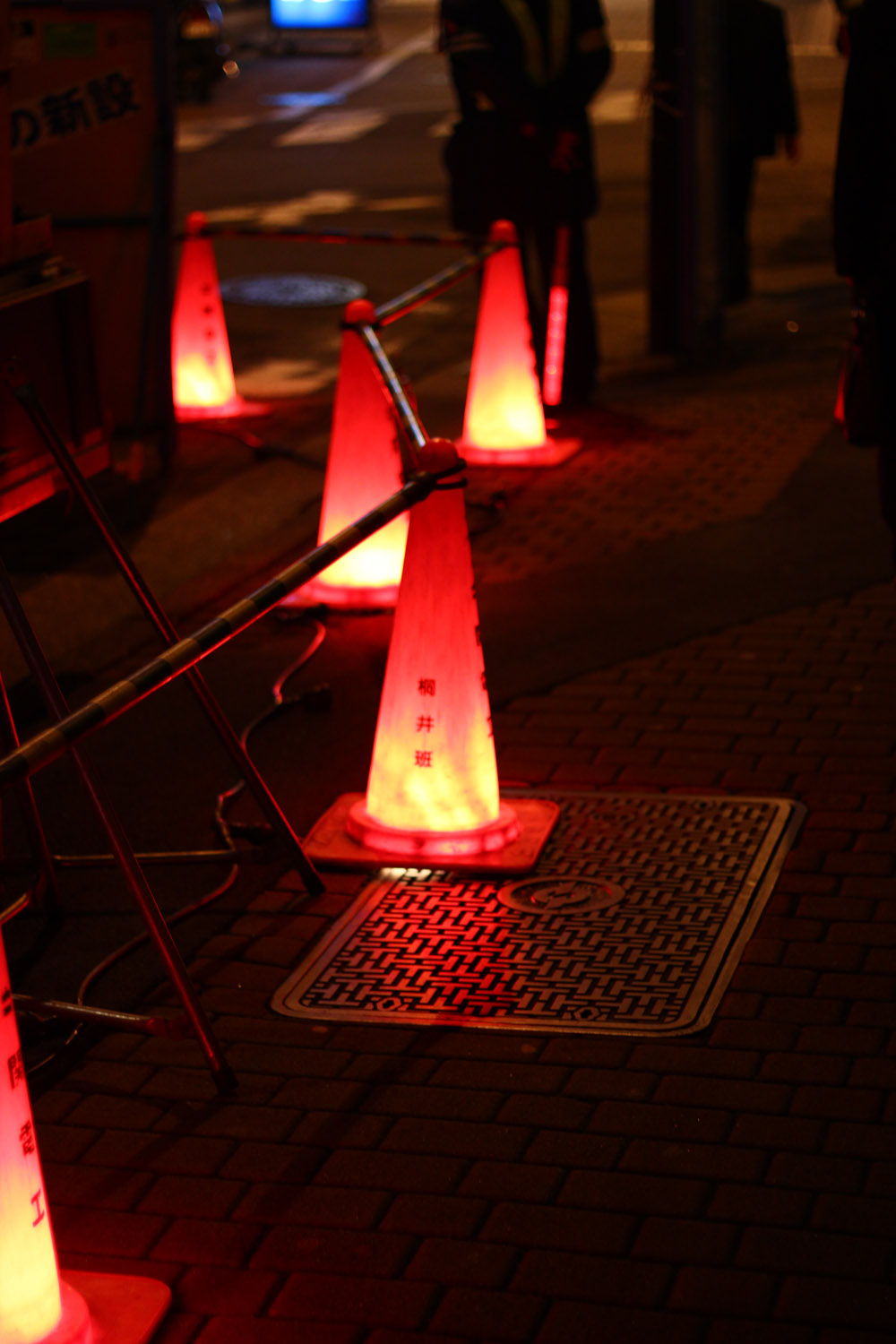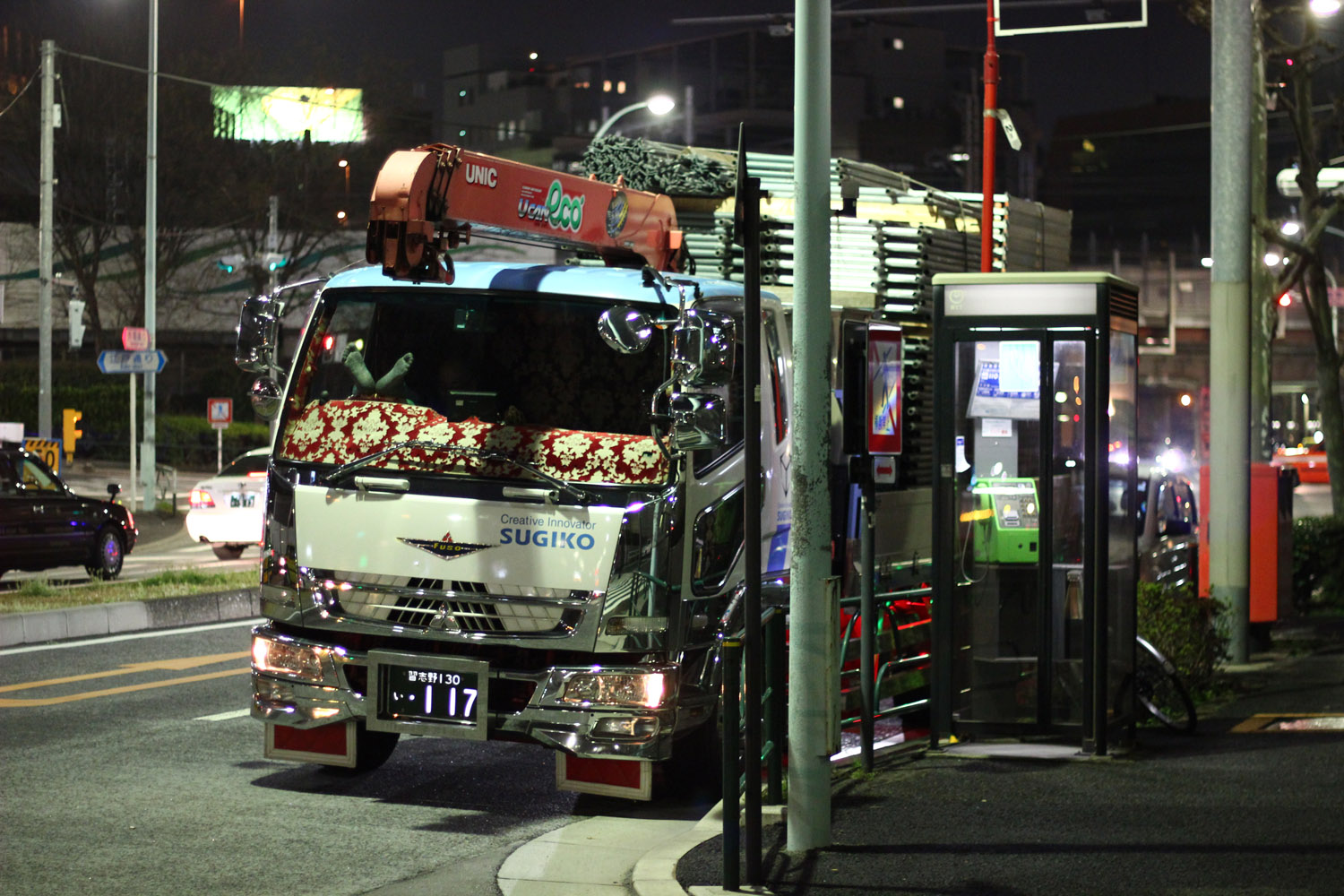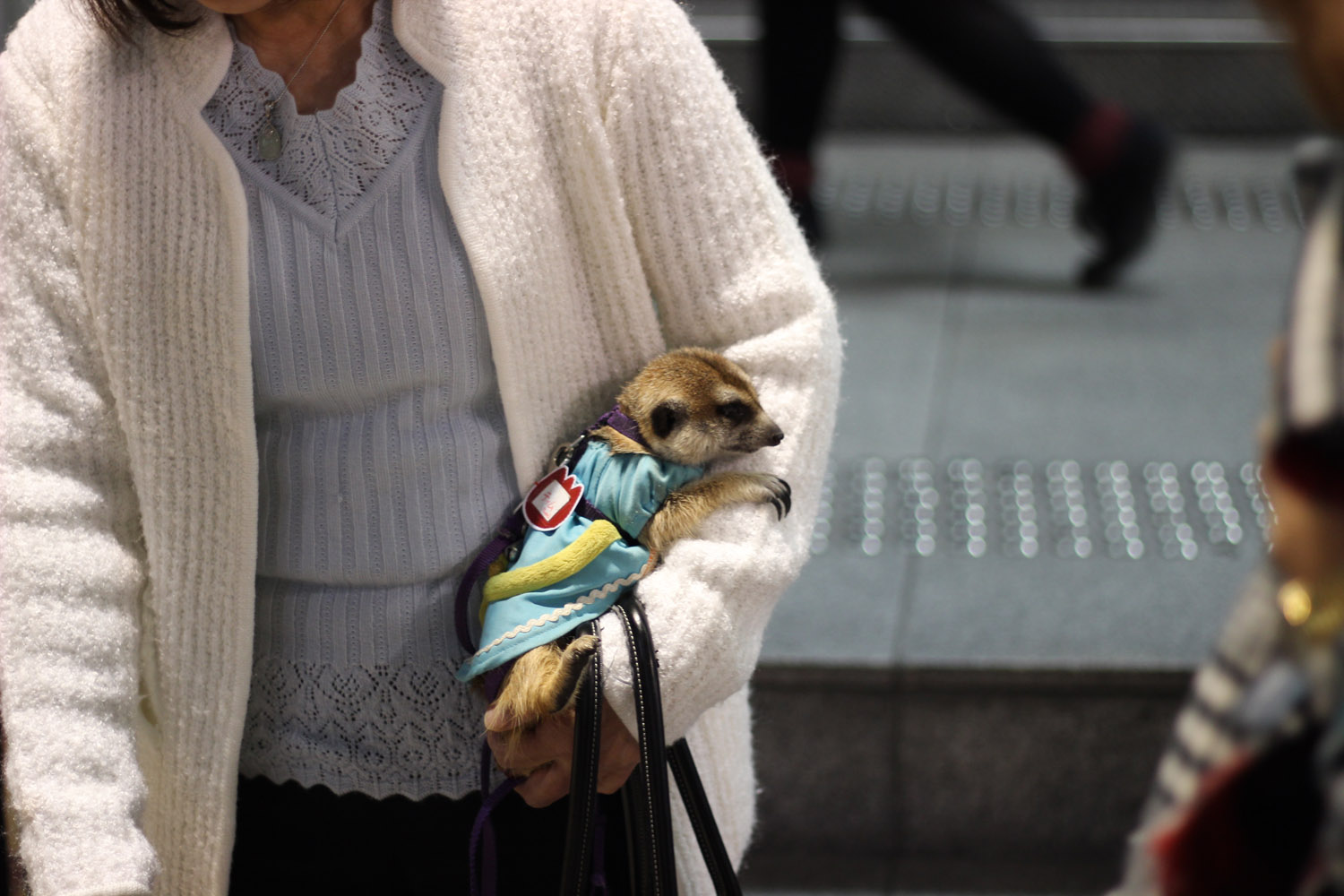 Just another night in Crazytown.
Gem
XX
Please like us on Facebook to keep up with posts and view more complete photo albums!